Support the Establishment of a City Farm for Adelaide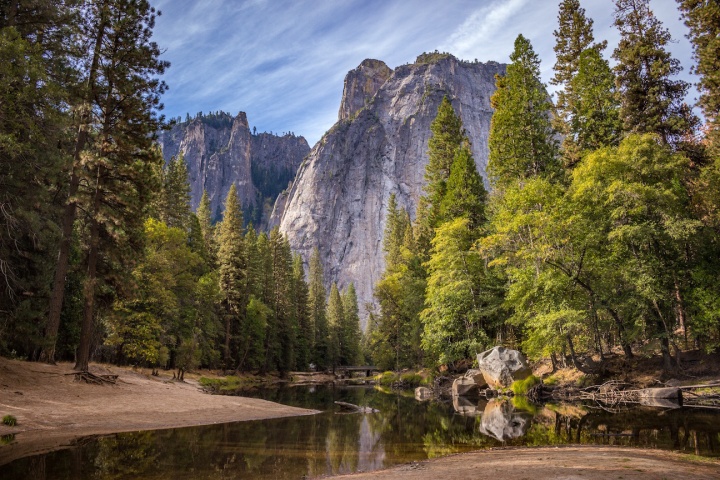 Target:

Department for Environment and Heritage / Government of South Australia

Region:
Thank you to everyone who signed this petition.
This petition will be delivered to the Department for Environment and Heritage, at a meeting to discuss the establishment of a City Farm at the Old Adelaide Gaol, Tuesday, September 15th.
The support of all signatories is greatly appreciated.
Permaculture Education Zone (PEZ) is a not-for-profit organisation which aims to create a sustainability demonstration site, or City Farm, at the Old Adelaide Gaol site in Adelaide's Park Lands. A City Farm is defined here as a place for educating urban residents about agriculture and promoting sustainable living concepts. The purpose of the City Farm is to engage the entire community, young and old, in hands-on learning about sustainability issues via permaculture education. The City Farm will contain various food gardens with informative signage, as well as displays of sustainability products and services and community art projects.
PEZ is the culmination of a concept which was initially developed during a Permaculture Design Course held in early 2008 at the Food Forest in Gawler. The Old Adelaide Gaol site, which has been identified as the ideal location for a productive food garden and sustainability demonstration site, is managed by the Department for Environment and Heritage (DEH). Contact with DEH led to further development of the initial concept and a meeting with representatives from Planning SA, the Capital City Committee and several members of DEH. Negotiations with DEH continue and PEZ is confident approval to use the proposed land will be given soon.
The City Farm will be a venue for providing hands-on education in food production and sustainability concepts, for schools and the wider community. Students and other visitors to the City Farm will have the opportunity to engage in garden design, creation, maintenance and food harvesting, with their work guided by gardening professionals and volunteers. The City Farm will also host a number of static displays and interactive workshops to demonstrate a wide array of sustainable living concepts. Some of the inspiration behind this project can be attributed to the vision of Adelaide's first Thinker in Residence, Herbert Girardet, a specialist in making cities sustainable.
The core business of PEZ will be education programs to children and youth. PEZ sees an opportunity to deliver environmental education services to school children throughout metropolitan Adelaide. This will be done primarily through educational programs; comprised of incursions to schools and school excursions to the City Farm. These programs will be styled after an existing education system operating out of Melbourne, at the Centre for Education and Research in Environmental Strategies (CERES). The CERES organisation has been in existence for over twenty five years and has proven to be very successful. CERES' education programs currently turn over approximately seven hundred thousand dollars per annum.
The initial funding required to commence education programs and preliminary on-site works is expected to be in the order of $25,000. Income sources will include the delivery of education programs and courses, business sponsorship via promotional displays of 'green' products and services, and produce sales from the City Farm. Funding from grants will be used to facilitate the development of PEZ, particularly the installation of major works at the City Farm, such as rainwater/stormwater harvesting, storage and treatment. As the business becomes operational and the City Farm is seen as a sustainability education hub, then opportunities to expand the educational services of PEZ will grow rapidly.
Objectives
• Provide hands-on education in permaculture principles to children & youth
• Establish a City Farm that attracts both locals & tourists
• Demonstrate practical sustainable living concepts
• Empower people to grow their own food at home
• Produce an abundance of food from the garden for selling locally
• Foster creativity & innovation via art & garden design competitions at the City Farm
• Raise awareness and educate people about critical issues such as Peak Oil and Climate Change, as well as the following sustainability-related themes: Water, Energy, Biodiversity, Waste, Public Health, Transport & Planning
Incentives and Benefits
• Adelaide does not currently have a City Farm – unlike Melbourne, Sydney, Brisbane and Perth – this project will bring Adelaide in line with a growing national interest in sustainability education and urban agriculture
• Stakeholders in this project will be demonstrating their interest in environmental education and community empowerment as well as supporting 'green' businesses
• This project is an opportunity for Adelaide to showcase current 'green' products and services as well as facilitate the promotion of emerging sustainable living innovations
• PEZ will complement several of the objectives in SA's Strategic Plan, including improving wellbeing, attaining sustainability and fostering creativity and innovation
• This project will encourage greater public use of Adelaide's Parklands, helping to maintain the Parklands as a public space free from development and alienation
What is permaculture?
Permaculture is the conscious design of ecologically sound, long term human settlements that provide for all our resource needs (e.g. food, fibre, water and energy), as well as social and economic stability, without exploiting or polluting the environment.
We, the undersigned, call on the Department for Environment and Heritage to allow Permaculture Education Zone to establish a City Farm at the Old Adelaide Gaol.
The Support the Establishment of a City Farm for Adelaide petition to Department for Environment and Heritage / Government of South Australia was written by Eric Nicholson and is in the category Environment at GoPetition.
Support the Establishment of a City Farm for Adelaide