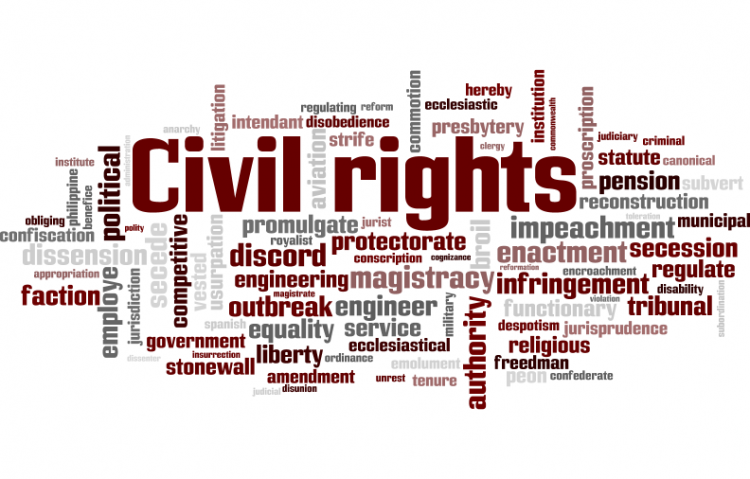 ROJ TV is a multilingual Kurdish channel that can watch from Europe and the Middle East. Because of the Turkish Government's anti democratic pressures, ROJ TV can't work in the North Kurdistan. ROJ TV has been active in Copenhag since the foundation.
Danish Prosecutors applicated for banning ROJ TV by the Turkey's pressures that exposed with the Wikileaks . The trial will held on 15 August 2011 in Copenhag. We call al human rights defenders and supporters of the freedom of expression to attend to the petition.
ROJ TV'ye DESTEK ÇAĞRISI
Bilindiği üzere yayın lisansını Danimarka'dan alan ROJ TV, Wikileaks belgelerinden anlaşıldığı üzere hukuki olmayan bir yöntemle Danimarka savcılıklarınca kapatılma davasıyla karşı karşıya bulunmaktadır. Kopenhag Savcılığı, Danimarka Ceza Yasası'nın "Hedefi terör eylemleri olan icraatlarda bulunan kişi, grup veya organizasyonların cezalandırılması" ile ilgili 114. Maddesine dayanarak ROJ TV'nin terör faaliyetleri içinde olduğu iddiasıyla kapatılmasını talep etmiştir.
ROJ TV, evrensel basın ilkeleri dikkate alındığında devlet veya kartel medyasından bağımsız bir şekilde halkların sesini sansürsüz olarak duyuran, gerçekleri eleştirel bir perspektifle özgür basın kimliğine uygun şekilde yayımlayan bir medya kuruluşu olarak faaliyet yürüttüğü bilinmektedir.
ROJ TV Kürdistan'da yaşanan savaşı, yaratılan tahribatları, işlenen savaş suçlarını ve insan hakkı ihlallerini sürekli gündeme getirerek insan hakları mücadelesine büyük katkı sunmaktadır. En son Türk ordusunun PKK gerillararına karşı çeşitli tarihlerde kimyasal silah kullandığına ilişkin haber ve görüntüleri dünya kamuoyuna sunmuş ve işlenen bu savaş suçunu deşifre etmiştir. ROJ TV, zaten bu yayıncılık çizgisi ve muhalif kimlikleri yansıtması nedeniyle saldırıların hedefi olmaktadır ve hakkında açılan kapatılma davası da işlenen suçları ve yaşanan hak ihlallerini kabul etmek anlamına gelecektir.
ROJ TV Kürt kültürü, dili ve tarihi ile ilgili önemli çalışma ve programlar yaparak Kürtlere karşı uygulanan asimilasyon politikasına karşı meşru, demokratik ve şeffaf bir biçimde faaliyet yürütmektedir. ROJ TV'ye açılan davanın kapatmayla sonuçlanması, Kürtlere karşı uygulanan asimilasyon politikasına destek vermek ve bu politikaları uluslararası alanda meşrulaştırmak anlamına geleceği aşikârdır.
Evrensel hukukun öngördüğü haber alma hürriyeti ve basın özgürlüğü temelinde gazeteciliğin kamusal hizmet yapısı dikkate alındığında ROJ TV'nin kapatılması, bahsedilen ilke ve olgulara ters düşmektedir. Başta Avrupa Kamuoyu olmak üzere, tüm kesimlerin, Avrupa Birliği'nin insan hakları ve demokratikleşme yönünde belirlemiş olduğu "Kopenhag Kriterleri'nin" yine davanın gerçekleştiği Kopenhag Kenti'nde ihlal edilmesi büyük bir talihsizlik olacaktır.
Başta Kürdistan olmak üzere, Ortadoğu'da, Kafkasya'da ve Avrupa'da yoğun bir şekilde takip edilen ROJ TV'nin bağımsız bir kuruluş olarak çok dilli yayın yapması, halklar arası diyalogu arttırmaktadır. Ayrıca ROJ TV'nin özgür basın geleneğinden gelmesi nedeniyle ilkesel olarak sergilediği sansür karşıtı tutumu, AB'nin hedeflediği enformasyon toplumuna büyük hizmetlerde bulunmaktadır.
Özellikle Kürt Sorunu olmak üzere birçok siyasi ve sosyal sorunda özgürlükleri kısıtlayıcı tavır alan Türk hükümetlerinin dış politikada da diğer ülkelerden aynı tavrı beklemesi manidardır. Ancak Avrupa Birliği'ne üye ülkelerin hukuken basın ve çok seslilik konusundaki hassasiyetine rağmen örtülü şekilde yapılan gizli pazarlıklar üzerinden bu hassasiyetleri göz ardı etmesi, sadece Kürt Halkı için değil, tüm Ortadoğu halkları ve dünya demokratik kamuoyu nezdinde büyük bir umutsuzluk yaratacağı aşikârdır. Bu nedenle Kopenhag'daki ROJ TV davası, demokrasi ve basın özgürlüğü açısından önemli bir sınav olarak görülmektedir.
Biz Kürt toplumu ve Türkiye demokrasi güçlerinin, başta Danimarka olmak üzere demokrasi, insan hakları ve basın özgürlüğünü ilke edinmiş Avrupa ülkelerinden beklentilerimiz ROJ TV hakkında kapatma davası açılması değil; ROJ TV'nin kendi topraklarında özgür yayıncılık yapabilmesinin koşullarının sağlanmasına katkı sunmalarıdır. Bu anlamda tüm dünyadan aydınların, seçilmişlerin, demokrasiye ve halkların anadil özgürlüğüne değer veren her bireyin ROJ TV'ye karşı açılan bu davanın kabul edilmezliği karşısında kendisini basın hürriyetinin bir tarafı olarak görmesini ve bu metne imza atarak desteğini esirgememesini dileriz.
You can further help this campaign by sponsoring it
The SUPPORT ROJ TV petition to Everybody was written by Boti and is in the category Civil Rights at GoPetition.
SUPPORT ROJ TV