Petition in Support of Matthew Nelson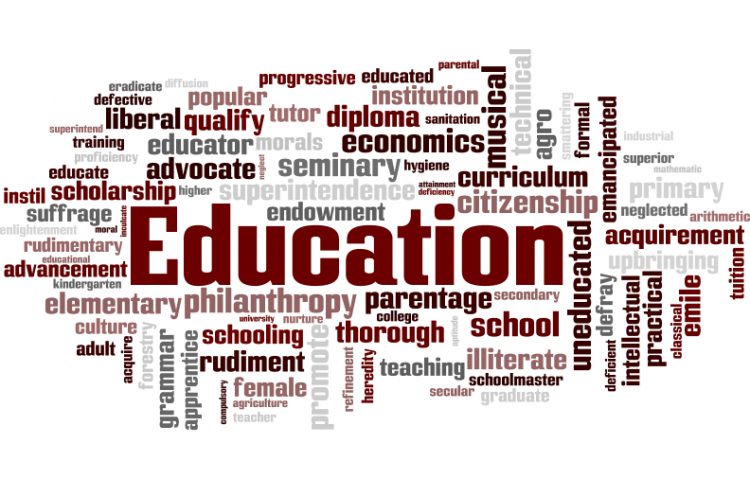 Target:

Woodside Priory

Region:
SYNOPSIS:
Matthew Nelson, the now-former chair of Woodside Priory's Theology department, was profiled in an anonymously-authored March 25, 2014 article appearing in the California Catholic Daily, alleging that he is an "active enem[y] of the faith" because he is gay. Woodside Priory students and parents seemed to vehemently disagree with this perspective, widely supporting Mr. Nelson as an integral part of the Priory community in the comments section following the article. Nonetheless, Mr. Nelson was quietly removed as the chair of the Woodside Priory Theology department and, thereafter, there were rumors that he might also be prohibited from teaching Theology at all in the future. Then, on May 17, 2014, Tim Molak sent the parent community of Woodside Priory an email saying that Matthew Nelson had decided to leave his position at Woodside Priory to pursue employment at another area school (Menlo School).

It would appear that Mr. Nelson felt pressured to leave and that the facts surrounding this chain of events do not seem in harmony with the Benedictine values at the core of the school's mission. As a result of these events, "all are welcome" no longer seems to feel the same. These events suggest that there has been a sea-change in the openness and tolerance that is such an important part of the Priory's culture and leads us to wonder how that change will affect the Priory community.

DETAILED OVERVIEW:
On March 25, 2014, an article entitled 'Queer bohemian' chairs theology department at Woodside Priory School was published on the website California Catholic Daily. In it, an anonymous writer stated:

In a number of Catholic high schools in the archdiocese of San Francisco, the departments of religious studies are populated by, and in some cases chaired by, teachers who not only do not adhere to but are active enemies of the faith.
The article went on to particularly call out Woodside Priory Theology teacher and then-chair of the Woodside Priory Theology department, Matthew Nelson. The article quotes Mr. Nelson quirkily calling himself a "queer bohemian" and notes his support of gay marriage. The article also includes a photo of Mr. Nelson's classroom, specifically calling attention to the "rainbow flag front and center" in an apparent attempt to imply immorality by the mere fact of its display. Another photo of Mr. Nelson posing with several of the Sisters of Perpetual Indulgence (
thesisters.org
) is included. The Sisters of Perpetual Indulgence is a community service organization that does outreach and ministry work with San Francisco's disenfranchised and neglected, and is comprised of men dressed in drag, with flamboyant nun habits and whiteface makeup intended to politicize bigotry against the LGBTQ community. While more conservative observers might be offended by their visual aesthetic, their work and their anti-discrimination message are relevant and it is hard to believe that merely posing for a photo with a few of them could in any way imply that Mr. Nelson is an "active enem[y] of the faith." In addition, the writer quotes a statement Mr. Nelson posted on his Facebook page about then-Archbishop-Elect of San Francisco (now Archbishop of San Francisco) Salvatore Cordileone's 2012 arrest for drunk driving and Mr. Nelson's hope that the consequence of that decision would be removal from a position of authority in the San Francisco Catholic community. The March 25 CCD article then provides addresses for readers to contact members of the Priory's Board of Directors, the superintendent of Catholic Schools, and the Archbishop of San Francisco, ostensibly to express discontent that an openly gay man could hold a position as a Theology teacher or as chair of the Theology department at Woodside Priory. In addition, the writer states that it is most important to "contact the principal of your local Catholic elementary schools," apparently suggesting that such lower schools should not send kids to the Priory until said "enem[y] of the faith" is no longer a threat. (See
'Queer bohemian' chairs theology department at Woodside Priory School
)
This article appears to be part of a larger push, with a particularly insidious anti-gay focus, to fortify Catholic conservatism in the Bay Area. For example, several other schools within the boundaries of the San Francisco Archdiocese that employ gay Theology teachers have also been profiled in anonymous CCD articles. (See
LGBT activist leads retreat at Notre Dame de Namur
;
Gay totalitarianism at Schools of the Sacred Heart, San Francisco
) And recently, the Oakland Diocese asked its employees to sign a morality pledge, covering not only teachers' professional lives, but their personal lives as well. This morality pledge would make private, non-work-related matters grounds for dismissal. As gay marriage has yet to be sanctioned in the Catholic Church, any gay or lesbian person covered by this clause would, a priori, be facing potential job loss if he or she chooses to live openly in a relationship with a partner.
Absent any explanation to the contrary, it would appear that this anti-gay agenda and, more particularly, the March 25 CCD article calling Mr. Nelson "an active enem[y] of the faith," may have had a significant and regrettable effect on Mr. Nelson's employment status at Woodside Priory. Shortly after the publication of the March 25 CCD article, Mr. Nelson was quietly removed from his position as chair of the Theology department. Thereafter, rumor and innuendo circulated about whether Mr. Nelson would even be allowed to teach Theology at the Priory next year. Then, on Saturday, May 17, Tim Molak sent an email to the Priory's parent community saying that Mr. Nelson was offered a contract to teach next year, but that he had become interested in, and subsequently accepted, an offer to teach at another local school, which turned out to be the Menlo School. Mr. Molak's May 17 email states that "we communicated to [Mr. Nelson] our strong interest in his continuing to be a part of the Priory community, but he decided to take the other position." The May 17 email does not, however, address what type of teaching position Mr. Nelson was offered at the Priory or why Mr. Nelson made a decision to leave.
The totality of the circumstances suggests that there may be more to this story than is being shared. Throughout Mr. Nelson's entire tenure, the Priory administration knew and accepted that Mr. Nelson was openly gay. All of the statements by Mr. Nelson that are quoted in the March 25 CCD article, as well as the photos, are perhaps somewhat colorful, even bordering on impolitic given the apparent move afoot toward conservatism among some within the Bay Area Catholic Church leadership. But neither Mr. Nelson's quoted statements, nor his personal lifestyle, contravene his moral character or diminish in any way his ability to be an informative and engaging Theology teacher. Rather, they show him to be an open, honest, and truly decent individual who speaks out for members of the Catholic community who have been disenfranchised - a living example of Benedictine values in action. However, it would appear that, because one author, who chose to hide behind a veil of anonymity, packaged these items together and added the words "enem[y] of the faith" in an apparent attempt to cause others to reimagine these events through an anti-gay lens, we have lost one of our best and most revered teachers. Until the publication of the March 25 CCD article, both the Woodside Priory administration and the parent and student communities clearly felt Mr. Nelson was both an excellent teacher and an upstanding member of the Priory community. He received a Masters of Divinity from no less than Harvard and, as demonstrated by the copious praise written by Woodside Priory students and parents in the comments to the March 25 CCD article, remains quite well-respected by his students and their parents. Indeed, the Priory class of 2014 chose to dedicate this year's yearbook to Mr. Nelson, saying "[n]obody is more excited than he for discussions about the necessity of religious literacy …. His knowledge of theology is unrivaled, but even more extensive is his ability to make any person feel welcomed and loved…. Priory students know how lucky we have been to have had any time with him at all." But, less than two months after the publication of the March 25 CCD article, Mr. Nelson "chose" to pull up stakes and leave the job he loved at the Priory to go work at another school. Looked at as a whole, it appears that the Priory's administration and/or Board of Directors is bowing to homophobic pressures from outsiders bent on enforcing an anti-gay agenda.
If this is in fact the case, the handling of Mr. Nelson's situation represents a potential sea-change at the Priory, away from the "all are welcome" ethos, which may have far-reaching effects on our entire community. What are we teaching our children, as well future potential students? All are welcome, even if you're gay, but only if you stay close to the closet door and don't speak out against intolerance, or if you do, only if you say it in a way that doesn't draw negative attention or offend the people trying to silence and shame you. That doesn't quite have the same ring to it and certainly wouldn't fit on a plaque over the chapel door. Further, what are the implications for the remaining faculty, or faculty we wish to attract in the future, about our school's inclusiveness and willingness to stand up for and support its teachers? As such, an explanation is essential for the Priory community to understand what we can expect as we entrust our children to the Priory going forward. Mr. Molak has suggested that because this is a private employment matter, the Priory's administration is unable to publicly discuss the circumstances of Mr. Nelson's departure. However, if the administration cannot address this directly, then perhaps Mr. Nelson would be willing to discuss the situation with the community himself and should be invited to do so if he desires, without fear of repercussion. At the very least, we, as parents, need to have a clear understanding of who, outside of the administrators we know and have entrusted with the care of our children, has an influence over the decision-making process in situations such as these, both now and in the future. In any event, the handling of this situation seems too important to brush under the rug.
Spirituality - Hospitality - Integrity - Individuality - Community
These Benedictine values define our school and are one of the main reasons we, as parents, chose to entrust our children's education to the Priory. Mr. Nelson clearly loved his job teaching religion under this Benedictine umbrella and embraced and modeled these basic values as he educated our children, but for some reason which remains unclear, we are now being told he chose to abandon his position at Woodside Priory. In light of all that has transpired and the confusion and upheaval it is creating, we respectfully ask that the Priory administration and/or Board of Directors grant our request for and meet with the Priory community to help us to understand. Without this transparency, our children are being taught the unfortunate lesson that nameless provocateurs exhorting an intolerant agenda can wield significant, life-changing influence when those in a position to prevent it remain silent.
Thank you for your consideration.
We would like a meeting to be held to clarify the facts surrounding Mr. Nelson's departure and to provide an explanation of the decisions made by Mr. Molak and/or the Woodside Priory Board of Directors. Mr. Molak has stated that the Priory administration cannot discuss the matter as it is a private personnel matter. However, Mr. Nelson may prefer to allow this to be an open and honest discussion, in which case the privacy issue would cease to be relevant. Please invite Mr. Nelson to the meeting so that, if he wishes, he can directly address concerns about why he chose to seek alternative employment at Menlo School and what his departure means to the culture of the Priory going forward.

Even if Mr. Nelson does not wish to engage in this discussion, we would like to understand from the Priory administration what impact, if any, those outside the Priory school community played in the events surrounding Mr. Nelson's departure. Further, we would like to understand how the involvement of outside constituencies affects the status of Woodside Priory as an "independent" school and, more particularly, what influence these or similar parties may play in the school's decision-making process going forward.

We also ask that Mr. Nelson be offered the opportunity to be reinstated as both a Theology teacher and chair of the Theology department at Woodside Priory after his teaching contract at the Menlo School has finished. We would like him back home, at the Priory, where he belongs.
Sign this petition