Support Lead Academy Greenville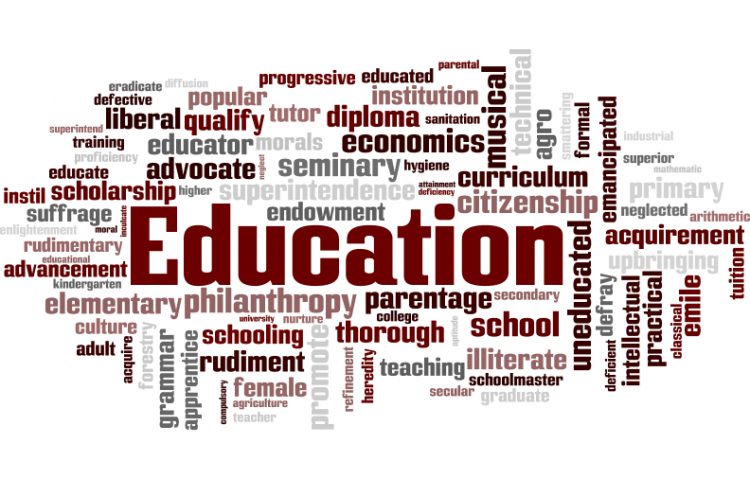 Target:

Community members and parents who seek to support the mission and formation of Lead Academy

Region:

Website:
LEAD Academy seeks to provide a brand of education that affords all students the opportunity to participate in a rigorous, college preparatory instructional setting that will prepare them for a demanding high school curriculum as well as life beyond the classroom. Our goal is to support the intent of the South Carolina Charter Schools Act by embracing high expectations for all students regardless of background, socioeconomic environment, family structure or past academic performance.
There is no prerequisite for entrance into LEAD Academy. Any family that resides within Greenville County and is willing to make the necessary commitment is welcome to attend. Such a commitment requires that all stakeholders (parents, students and teachers) possess a steadfast determination to realize the mission of the school.
Fulfilling the mission of LEAD requires us to create and uphold non-negotiable academic and behavioral standards that are both rigorous and practical. In an effort to establish new forms of accountability, we have composed seven criteria by which to judge our students' success:
• Leadership – All LEAD Academy students will be given leadership responsibilities and taught to embrace servant leadership. Servant leadership promotes a servant-first mentality that places the needs of others in high priority.
• Scholarship – LEAD Academy maintains that every child can achieve high levels of academic excellence. Students will learn to become effective readers, writers and communicators while becoming skilled critical thinkers in every subject area.
• Character - LEAD Academy believes that a person's character is the true measure of that person. The old adage proves true that says talent will get you in the door, but it is your character that will keep you there. We expect all persons involved with LEAD to conduct themselves as persons of integrity for the good of the community. By establishing boundaries and maintaining high expectations, students, parents, teachers and staff will develop a culture that values great character.
• Teamwork - We desire to create strong LEADers who are capable of working with each other and others to accomplish objectives that will benefit them and the community-at-large. The staff of LEAD Academy will intentionally work to foster collaboration in all classes and activities.
• Creativity – LEAD Academy exists to meet the needs of its students. Our staff will work diligently to assess the innate abilities and motivation preferences of our students in order to develop instructional practices that will foster creativity.
• Service - LEAD Academy believes that the true definition of success includes generosity. We know that every student, parent, teacher and staff member involved with LEAD has something to give, regardless of background or circumstance. Our desire is to guide each member of our school community to recognize the importance of "giving back" as a fundamental quality of a valuable community member.
• Identity - LEAD Academy students will develop a healthy self-image of themselves. By eighth grade, LEAD students will view themselves as valuable members of our school community as well as the community-at-large. Also, LEAD students will develop a belief that they will attend college.
These criteria will be assessed using both objective and subjective measures. In each area, we have set high expectations for our students, genuinely believing that all children can achieve the measures that we have set. This belief is not handicapped by prevailing stereotypes or valid studies about the effects of poverty, race or socioeconomic status. We understand the challenges of public education, but LEAD Academy is committed to providing a school environment anchored by achievement of the criteria described above.
At LEAD Academy, we understand that there are no shortcuts to success. Therefore, old-fashioned hard work will be a cornerstone of the school culture at LEAD. Our approach will include research-based practices of both the traditional and contemporary sort. The instructional program at LEAD can be summed up by the following practices:
High Expectations
LEAD Academy holds to the belief that ALL students can learn, regardless of circumstance or background, and we make no excuses for lackluster academic or behavioral performance.
More Time
Allowing for more time in the classroom has proven to translate into higher pupil achievement. In an effort to increase learning opportunities for students, LEAD Academy employs an extended instructional day, Saturday School and a mandatory two- to three-week Summer Session in order to provide more time on task for our students.
Commitment to Motivate
LEAD Academy faculty and staff have the mandate to make school meaningful, relevant and fun for our students. Every instructor must produce lessons that activate students' intrinsic motivations as well as create classroom environments that facilitate this outcome. To this end, every student is expected to embrace hard work as a part of the educational experience. This approach will, without a doubt, improve student learning.
Mission Driven
LEAD Academy is committed to fulfilling the aims of its mission. Our duty to develop the seven key areas of our Leaders requires a persistent focus on results. Standardized test scores along with objective goals set for each of the seven key areas will be assessed regularly in order to ensure that students are prepared for lifelong success.
Empowering
On every level, LEAD Academy stakeholders are empowered to make decisions specific to their experience. Administrators, teachers, parents and students are all given a measure of freedom to shape the educational experience as it pertains to them. Therefore, LEAD Academy will uphold a commitment to engage a high-quality staff in decision making, including the opportunity to influence the learning program at the school.
The instructional framework of LEAD Academy does not single out a particular instructional strategy, but rather allows for more creativity in instruction by lengthening students' time in school. We encourage the use of a variety of productive teaching methods, provided that the teaching is student-centered, differentiated and relevant.
LEAD Academy will assist South Carolina in reaching academic excellence. We have a long-term focus that begins with establishing high expectations for all students, engaging students and their families in a long-term commitment to high school completion and postsecondary success, and implementing activities that highlight and promote strong, positive attitudes toward schoolwork and career planning. Moreover, we believe that our educational model can have profoundly positive effects on communities as a whole. As neighborhoods and communities seek out answers to social ills such as gang violence, high drop-out rates and rising unemployment among segments of the population, we are convinced that the answer can be found in innovative educational models.
We the undersigned agree to support the formation of LEAD Academy Charter School to open in the fall of 2010.
You can further help this campaign by sponsoring it
The Support Lead Academy Greenville petition to Community members and parents who seek to support the mission and formation of Lead Academy was written by Rodney Johnson and is in the category Education at GoPetition.
Support Lead Academy Greenville