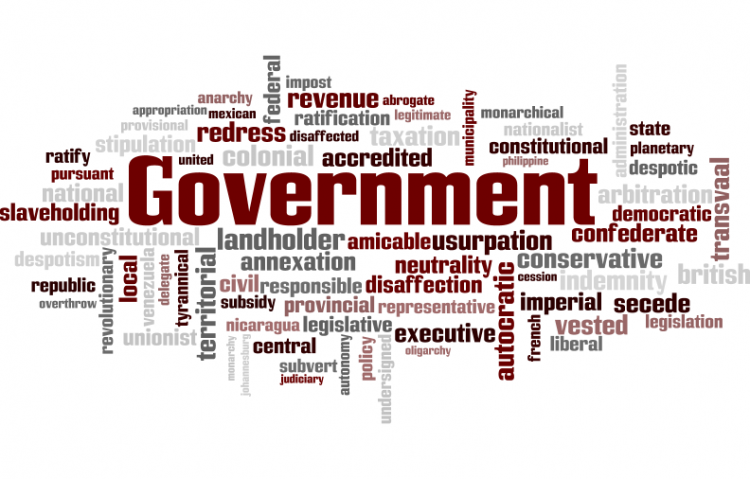 Target:

organization of the united nations

Region:

Website:
English:
FINANCIAL REFORM
Tax havens contain over 20 trillion dollars, the banks profit without producing very high volumes for the economy and speculators profit only buying and selling.
With this money you can build vertical farms, infrastructure, power plants and pay the debt of governments
português:
REFORMA FINANCEIRA
Os paraísos fiscais contêm mais de 20 trilhões de dólares, os bancos lucram volumes altíssimos sem produzir para a economia e os especuladores lucram apenas com compra e venda.
Com este dinheiro é possível construir fazendas verticais, infra-estrutura, usinas de energia e pagar a dívida dos governos
Español:
REFORMA FINANCIERA
Los paraísos fiscales contienen más de 20 billones de dólares, los bancos ganancias sin producir volúmenes muy altos para la economía y los especuladores beneficio sólo de compra y venta.
Con este dinero se puede construir granjas verticales, la infraestructura, plantas de energía y pagar la deuda de los gobiernos
English:
FINANCIAL REFORM
We want to stake the following steps to change this situation:
1 - end of tax havens.
2 - that has account holders in tax havens will be forced to lend their funds in tax havens who were to build vertical farms, especially in the poorest countries and populations, which will be distributed equally among people, especially among people lower income or no income, thus characterizing small privately owned farm, citizens who receive the vertical farm will have to pay back the loan, without interest, payable starting in about one year and paid in 70 years, added a vertical farm, there renewable energy plants, hydrogen-powered, wind and solar. Moreover, the same owners who have accounts in tax havens will have to pay foreign debts and within countries, prioritizing the poorest countries, the payment of debts is through a loan to the government, that governments will have to pay back, a payment in installments without interest and in 120 years. And yet, governments borrow funds, governments will have to pay back a payment without interest and divided into 120 years for the government to invest in infrastructure in cities and build new cities.
3 - countries whose finances depend on tax havens, will be the first to receive vertical farms, as well as investments in hotels as a way to replace the income stemmed tax havens by agriculture and tourism.
4 - the financial resources that were in tax havens will be administered through a bank, which will be administered by the United Nations which should be located in a country that never invaded another country, democratic and transparent. 50% payment of the loans made by the bank of the united nations will to their former owners owners money. The bank of the United Nations will have to have full transparency of all their actions and display them on the Internet for public oversight.
5 - only governments that invest less than 5% of the taxes collected in the military, respect democracy, fighting corruption, providing transparency of its administrative processes and its secret documents to the world, is not invading another country and is not in civil war, are entitled to receive loans stemmed resource tax havens.
6 - banks will have to invest 50% of their profits by charging interest at recycling centers to recycle all discarded materials and all the waste produced by humans, with the goal of reaching 100% reuse of discarded products in cities, investing in energy production by hydrogen and invest in infrastructure and transport logistics.
7 - financial speculators, to buy a stock, will have to invest the equivalent of 50% of the action in the action itself. Example, the action is worth one million dollars, then he will have to buy the stock to invest $ 500,000 in this action.
Português:
REFORMA FINANCEIRA
Queremos reinvindicar as seguintes medidas para mudar esta situação:
1 – fim dos paraísos fiscais.
2 – os títulares que tem conta em paraísos fiscais serão obrigados a emprestar seus recursos financeiros que estavam nos paraísos fiscais para a construção de fazendas verticais, principalmente nos países mais pobres e populosos, que serão distribuídas igualitariamente entre as pessoas, principalmente entre as pessoas de menor renda ou sem renda, caracterizando assim pequena propriedade privada agrícola, os cidadãos que receberem a fazenda vertical terão que pagar de volta o empréstimo, sem juros, começando a pagar daqui a 1 anos e parcelado em 70 anos, agregado a fazenda vertical, haverá usinas de energia renovável, movido a hidrogênio, eólico e solar. Além disto, os mesmos titulares que tem contas em paraísos fiscais terão que pagar as dívidas externas e internas dos países, priorizando os países mais pobres, este pagamento das dívidas será através de um empréstimo aos governos, que os governos terão que pagar de volta, um pagamento sem juros e parcelado em 120 anos. E ainda, emprestar aos governos recursos financeiros, que os governos terão que pagar de volta, um pagamento sem juros e parcelado em 120 anos, para o governo investir em infra-estrutura em cidades e com construção de novas cidades.
3 - os países cujo as finanças dependem dos paraísos fiscais, serão os primeiros a receber as fazendas verticais, além de investimentos em hotéis, como forma de substituir a renda provinda dos paraísos fiscais pela agricultura e pelo turismo.
4 – os recursos financeiros que havia nos paraísos fiscais serão administrados através de um banco, que será administrado pelas nações unidas que deverá ter sede em um país que nunca invadiu outro país, democrático e transparente. 50% do pagamento dos empréstimos feitos pelo banco das nações unidas irá aos seus antigos donos proprietários do dinheiro. O banco das nações unidas terá que ter transparência total de todas as suas ações e exibi-las na internet para o povo fiscalizar.
5 – só governos que investem menos que 5% dos impostos coletados na área militar, respeitam a democracia, combate a corrupção, presta transparências de seus processos administrativos e de seus documentos secretos ao resto do mundo, não está invadindo outro país e não está em guerra civil, terão direito a receber os empréstimos provindo de recursos dos paraísos fiscais.
6 – os bancos terão que investir 50% dos seus lucros obtidos através da cobrança de juros em centros de reciclagem para reaproveitar todos os materiais descartados e todo o lixo produzido pelos humanos, com o objetivo de chegar a 100% de reaproveitamento dos produtos descartados nas cidades, investir na produção de energia a hidrogênio e investir em infra-estrutura dos transportes e da logística.
7 – os especuladores financeiros, ao comprar uma ação, terão que investir o equivalente a 50% do valor da ação na própria ação. Exemplo, a ação vale 1 milhão de dólares, então ele ao comprar a ação terá que investir 500 mil dólares nesta ação.
Espanõl:
REFORMA FINANCIERA
Queremos poner en juego los siguientes pasos para cambiar esta situación:
1 - fin de los paraísos fiscales.
2 - que tiene los titulares de cuentas en paraísos fiscales se verán obligados a prestar sus fondos en paraísos fiscales que iban a construir granjas verticales, especialmente en los países y poblaciones más pobres, que serán distribuidos en partes iguales entre las personas, especialmente entre los menores ingresos o sin ingresos, caracterizando pequeña granja privada, los ciudadanos que reciben la granja vertical tendrá que pagar el préstamo, sin intereses, pagadero a partir de cerca de un año y pagado en 70 años, añadió una granja vertical, no plantas de energía renovable, con motor de hidrógeno, eólica y solar. Por otra parte, los mismos dueños que tienen cuentas en paraísos fiscales tendrán que pagar la deuda externa y el interior de los países, dando prioridad a los países más pobres, el pago de la deuda es a través de un préstamo al gobierno, que los gobiernos tendrán que pagar, un pago en cuotas sin interés y en 120 años. Y, sin embargo, los gobiernos piden prestado fondos, los gobiernos tendrán que pagar un pago sin intereses y se divide en 120 años para que el gobierno de invertir en infraestructura en las ciudades y la construcción de nuevas ciudades.
3 - Los países cuyas finanzas dependen de los paraísos fiscales, será el primero en recibir las granjas verticales, así como las inversiones en los hoteles como una forma de reemplazar los ingresos provino paraísos fiscales por la agricultura y el turismo.
4 - los recursos financieros que se encontraban en los paraísos fiscales serán administrados a través de un banco, que será administrada por las Naciones Unidas, que se encuentra en un país que nunca invadió otro país, democrática y transparente. Pago del 50% de los préstamos otorgados por el banco de las Naciones Unidas a sus antiguos propietarios dueños de dinero. El banco de las Naciones Unidas tendrá que tener plena transparencia de todas sus acciones y mostrarlos en Internet de la supervisión pública.
5 - sólo los gobiernos que invierten menos del 5% de los impuestos recaudados en el ejército, respetan la democracia, la lucha contra la corrupción, asegurar la transparencia de sus procesos administrativos y sus documentos secretos en el mundo, no está invadiendo otro país y no está en guerra civil, tienen derecho a recibir préstamos de tallo paraísos fiscales recursos.
6 - Los bancos tendrán que invertir el 50% de sus ganancias por el cobro de intereses en los centros de reciclaje para reciclar los materiales de desecho y todos los residuos producidos por los seres humanos, con el objetivo de alcanzar el 100% de reutilización de productos desechados en ciudades, la inversión en la producción de energía por hidrógeno e invertir en infraestructura logística y el transporte.
7 - los especuladores financieros, para comprar una acción, tendrán que invertir el equivalente al 50% de la acción en la acción misma. Ejemplo, la acción vale un millón de dólares, entonces él tendrá que comprar las acciones a invertir 500.000 dólares en esta.
You can further help this campaign by sponsoring it
The Support Global Financial reform petition to organization of the united nations was written by marcusmho and is in the category Government at GoPetition.
Support Global Financial reform