Support for the Family Law Legislation Amendment (Family Violence and Other Measures) Bill 2011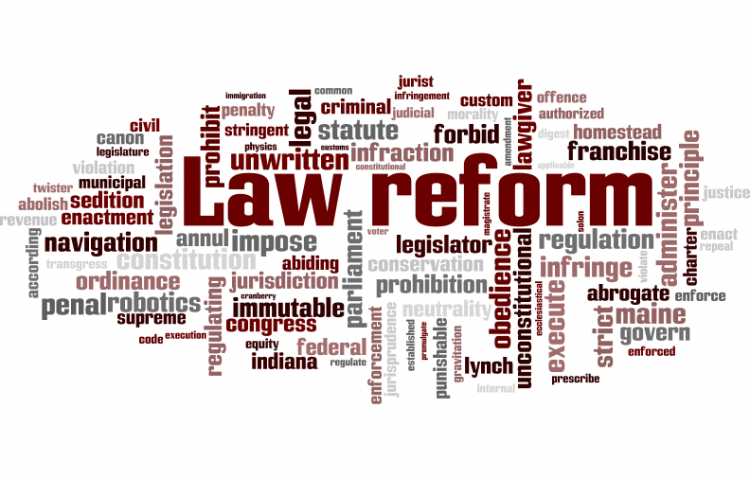 Target:

The Honourable President and Members of the Senate in Parliament

Region:
This petition, in support of The Family Law Legislation Amendment (Family Violence and Other Measures) Bill 2011, has been signed by concerned citizens, and draws to the attention of the Senate the desperate need to put the protection of children from abuse, above a parents' rights to contact with their children, in Family Law processes and judicial decision-making.
Many children are being handed over by the Family Court to alleged abusers, some known to be extremely violent, some pedophiles. Concerned parents have been labeled as 'enmeshed with the child', 'alienating', 'unfriendly' or 'mentally ill' and are in turn ignored and disbelieved. They have become fearful of speaking up about abuse because they can be seen to be not fostering an ongoing relationship between the child and the abusive parent. It is these children who are being forced to have a "meaningful relationship" with abusive parents who have traumatised them, as if time spent together will erase, rather than exacerbate the child's fears.
This has been documented by the Australian Institute of Family Studies and academics such as Professor Freda Briggs, Dr Thea Brown and Dr Elspeth McInnes.
Major concerns surround the unintended consequences of a growing number of children who have been killed by a parent after an order from the court has sent those children into the company of that parent. That children are killed by parents is horrendous – that it happens under the force of a court order is entirely unacceptable.
Richard Chisholm states in 'The Australian Institute of Family Studies (AIFS) report into the 2006 reforms' that parents are consistently discouraged from raising family violence concerns due to the emphasis on facilitating the child's relationship with the other parent.
Family Court Judges, while trained exemplary in the law, often lack foundations in dealing with children, especially those victims of family violence. There is also no legislated
standard of investigations into allegations of child abuse within the Family Court nor does there exist any mechanism of accountability for decisions made within the Family Court. 


Further, section 121 of the Family Law Act prevents anyone, including the media, from exposing specific details in cases that may reveal the identities of the parties involved in matters where outrageous rulings clearly show parent's rights have outweighed the safety of children.
Evidence
'No Way To Live' by Dr Lesley Laing. See here: http://bit.ly/q3XlIR


Fact Sheet #3: How the fathers' rights movement undermines the protections available to victims of violence and protects the perpetrators of violence. By Dr Michael Flood. Sociologist at the University of Wollongong. See http://bit.ly/na2jCx
Fact Sheet #1: The myth of false accusations of child abuse. See http://bit.ly/pPhVbW
Family Court Australia Journalists Call for Change. See http://bit.ly/jaXIRf
Angry men have never met a thug who wasn't innocent. See here: http://bit.ly/qGb1Li
We leave with you a list of children and mothers who have been killed after appearing before the Family Court.
1) 1996 - January 25: Peter May shot and killed his three children, Lisa eleven, Andrew eight, and Natalie seven during a contact visit. On the same day, he also killed his wife and her parents. May's history of domestic violence and links to the Men's Rights Agency was commonly known and reported,
2) 1998 – October 23: After Ronald Jonkers lost custody of Aaron DeBaugy 5, Ashlee seventeen months and David seven, he poisoned them by carbon monoxide in their car on a contact visit in Perth,
3) 1999 – August: WA four young children were gassed along with their father Mark Heath after a family court dispute,
4) 2000 - Rhonda Bartley was shot dead by her ex-partner in Berri while attending a court ordered contact handover of their baby daughter,
5) 2001 - September: Mikaylah Green eleven weeks, Taylah Pringle eleven months and Jackson Merrott six, were smothered by their father on a contact visit in Sydney,
6) 2002 - Ana Hardwick 35 is strangled by her former partner after the family court granted her custody of their eleven and eight year old children,
7) 2004 - April 26: Jessie Dalton nineteen months and Patrick Dalton thirteen weeks were smothered by their separated father Jayson Dalton after a family court order gave him acre of the children while their mother recovered from his violence to her. This father was a prominent member of a father's rights group,
8) 2008 - January 3: Christopher McEwen raped and then killed his daughter Rhiannon McEwen on Bribie Island on New Year's Eve. The matter of the children's residency was before the Family Court in 2004 where the father was given residency of all three children,
9) 2009 - January 29: Darcey Freeman (4) is killed when her father threw her off a bridge after a Family Court parenting consent order was made,
10) 2009 - September 2: Alexander (5) and Charlotte (6) are killed by their father after a Family Court order gave him contact supervised by a member of his own family. He took these children away from the supervision by his family member and drove them into a tree.
To the Honourable President and members of the Senate in Parliament.
We, the undersigned, care deeply about the children of Australia and their rights. We care about children's rights above parent's rights. We strongly support the Family Law Legislation Amendment (Family Violence and Other Measures) Bill 2011 and call on the Senate to do the following:
We ask the Senate to implement the Family Law Legislation Amendment (Family Violence and Other Measures) Bill 2011, in its entirety, as soon as possible.
We also ask that the amendments be made retrospective so that cases involving children who are suffering now (those who are still alive yet in the care of abusive parents), as a consequence of the 2006 'reforms', can be revisited and new orders handed down.
We ask the Senate to consider urgent amendments to the Family and Federal Magistrates Court, so that all legal matters involving children be heard in a specially equipped court staffed by independent (not court assigned) experts in the fields of child development and family violence.
We ask that judicial discretion, reform and accountability be made an urgent priority so that outrageous family court rulings made by Judges and Magistrates which have clearly put children at risk of harm, can be challenged at any time in a clear-cut, straight forward manner.
We ask that the media be allowed to report on specifics in family law matters, under certain circumstances. This current disturbing situation would need to be investigated.
We further request that the Senate set up a Royal Commission to look into the harm being inflicted upon children because of the current deficiencies in the Family and Federal Magistrates Courts of Australia.
You can further help this campaign by sponsoring it
The Support for the Family Law Legislation Amendment (Family Violence and Other Measures) Bill 2011 petition to The Honourable President and Members of the Senate in Parliament was written by Anonymous and is in the category Law Reform at GoPetition.
Support for the Family Law Legislation Amendment (Family Violence and Other Measures) Bill 2011