Stop the Southwest Brooklyn Garbage Transfer Station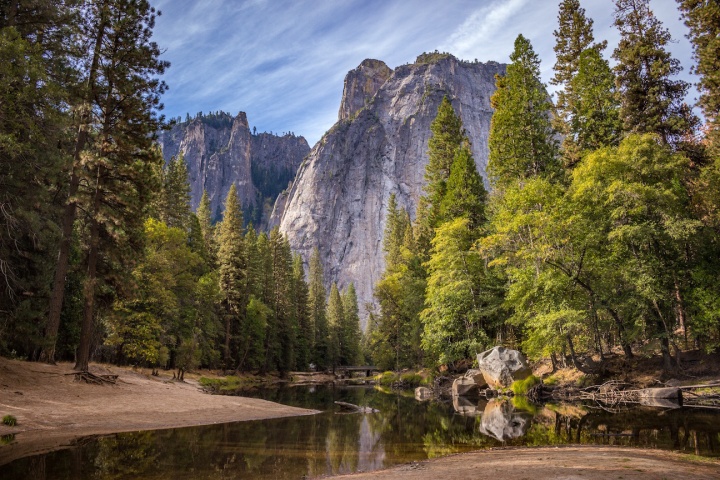 Target:

Environmental and Social Justice organizations and activists

Region:
The garbage transfer station is slated for the site of the now dismantled Southwest Brooklyn Municipal Incinerator, which burned garbage from all over the City without a permit for thirty years, poisoning our health with dioxins, lead, mercury, cadmium and other toxins, and polluting Gravesend Bay. The community suffered greatly from that incinerator; many residents developed cancers, lung ailments, and compromised immune-related diseases that were linked directly to the burning of that garbage. In the 1990s, the community mobilized against the incinerator, filed successful lawsuits and shut it down for good. Today on that very same site (Shore Parkway & Bay 41st Street, off of 26th Avenue), the City wants to build a major Garbage Transfer Station that will process up to 4,290 tons of noxious garbage each day.
The proposed garbage transfer station will require repeated dredgings of Gravesend Bay. This will churn up the toxic pollutants from the incinerator ash that had settled on the Bay bottom and are now covered by mud.
Because of the shortcomings (or intentional negligence) of the NYC Department of Sanitation's Environmental Impact Study, environmental groups working with State Assembly Representative William Colton were forced to commission their own study of the metals on the Bay's bottom. Dr. Peddrick Weis of the University of Medicine and Dentistry of New Jersey, working in conjunction with Rutgers University, analyzed the silt samples. He reports that he found high levels of mercury and lead, prompting the NY Daily News to term the Bay a "soup of toxins." The study didn't even test for other contaminants like PCBs and PAHs, nor did the researchers dig further into the ground where we expect to find much higher levels of toxins.
Why didn't the authorities do their own studies? Why didn't their Environmental Impact Statement address these extreme dangers? We call upon the NY State Department of Environmental Conservation to reject NYC's application to use this site for a garbage transfer station as the proper studies for heavy metals and organic content such as PAHs and PCBs have not been done.
When the contaminants are exposed, they will poison fish. Fish move around. Even fish caught miles off shore may be full of toxins. When we eat these fish, the poisons enter our bodies. The mostly poor folks who fish every day in Coney Island and along the shore of Gravesend Bay to put food on their families' tables will be poisoned.
The newly approved Solid Waste Management Plan hopes to reduce total truck mileage in the City overall, but it does so at the expense of concentrating hundreds and hundreds of trucks every day in residential neighborhoods. In Bensonhurst, this means that additional hundreds of garbage trucks will come barreling down Cropsey Avenue and already-gridlocked Bay Parkway and Shore Parkway every day. Not only will this result in even greater traffic congestion and accidents, but the fumes from the vast increase in dirty diesel-burning tugboats and trucks will jeopardize our health, leading to higher rates of asthma and other diseases. Any adequate long-term solid waste program must include a plan for a more environmentally friendly fleet of both municipally owned and private sanitation vehicles.
It is also important to recognize that:
● There is a boat marina next to the site that will likely be destroyed by the Garbage Transfer Station.
● There is a school for developmentally disabled children and a children's amusement park literally right next to the site, and a junior high school nearby.
● There are 5 senior facilities within blocks of the proposed Garbage Transfer Station. Children and seniors in particular are most seriously threatened by the trucks, diesel particulates, and massive amounts of pesticides that will be applied in order to control the expected increase in rats, mosquitoes and other vermin.
● Dreier Offerman Park, the community's main athletic/recreational facility, used by hundreds of young people and other community residents, and by St. Francis College, is located at the Gravesend Bay shoreline.
● All year long, many people make use of the shorefront. Thousands of people bicycle, run, picnic and stroll along the Bay. The Garbage Transfer Station would have a negative impact on their health and their ability to enjoy the waterfront.
Gravesend Bay is also nesting grounds for bird populations and foraging grounds for harbor seals, among other wildlife. The underwater site has been relatively undisturbed for over a decade, so natural sea-life populations have been able to flourish, making its one of the city's most significant environmental habitats and an Essential Fish Habitat (EFH) for numerous species. The Sanitation Dept. has, by its own admission, confessed that it will be unable to contain the toxic silt when dredging occurs, because of the swift currents. These factors present a confluence of situations that make this case unique and make it imperative that the garbage transfer station not be sited at this location.
Environmental justice and equity is long due for working class communities like Gravesend, Bensonhurst and Coney Island. As a result of decades of effort by environmental groups and community residents, the City has spent millions of dollars to clean and restore the waterfront, including Coney Island Creek; the water and air are finally becoming cleaner. Harbor seals, peregrine falcons and a wide variety of marine life and birds have been spotted in Gravesend Bay. However, the proposed dredging and opening of this Garbage Transfer Station threaten to squander those environmental efforts, endanger the wildlife in the Bay and once again dump on our community a noxious nightmare of odors, vermin, pesticides, pollution and noise. We are acting now to protect and guarantee our own health and that of our children, and ensure the environmental quality long denied to our community.
We do not oppose all marine garbage transfer stations. Years ago, the City shipped out its garbage in that way before resorting to trucks. (There remain many problems associated with that method that have not been addressed, such as the fact that tugs using high sulfur fuel—the filthiest around—will pollute the waters and air). We are simply arguing that THIS PARTICULAR SITE is not appropriate.
There are other possible sites in non-residential areas—but the Department of Sanitation refused to consider them. Unfortunately, some environmentalists fell for the trap in which the City pits one neighborhood against another around the issue of who gets the transfer stations, when we all should be opposing their placement in ANY residential neighborhood.
The final approval of the siting of the Southwest Brooklyn marine transfer station is now before the NY State Department of Environmental Conservation. You helped clean up the Bay, now we're asking that you help preserve it from the toxic effects that would result from dredging. We are asking you to do the following:
1) write to the New York DEC requesting that it hold public hearings in the neighborhood adjacent to the proposed site at a date and time convenient for residents;
2) sign onto this public letter inviting Environmental and Social Justice Groups to join in preventing the Southwest Brooklyn Garbage Transfer Station from opening;
3) participate in upcoming mass public meetings, such as the one in Bensonhurst on Thursday, January 25 at 7:30 pm, Shore Parkway Jewish Center, 8885 26th Avenue, between Cropsey and Harway Avenues, and
4) take action to make sure that the City does not place transfer stations in any residential area, near homes, schools and parks.
Initiated by,
- Mitchel Cohen, Coordinator, No Spray Coalition (against the indiscriminate spraying of toxic pesticides), www.nospray.org
- Vicki Grubman, Wake Up and Smell the Garbage (local Bensonhurst group)
- Ludger K. Balan, Executive Director, Environmental Program, The Urban Divers Estuary Conservancy
- William Colton, Representative to the NY State Assembly (47 A.D.), Chair, Solid Waste SubCommittee
- Will Hershkowitz, Citizen, Brooklyn NY
- Lena Budanitsky, Wake Up and Smell the Garbage
- Vladimir Rubashkin, Wake Up and Smell the Garbage
- Mel Wolfson, Wake Up and Smell the Garbage
- David B. Mantell, Wake Up and Smell the Garbage; student member, Brooklyn College NYPIRG* (New York Public Interest Research Group)
- Mark Treyger, Jewish Community Centre of Bensonhurst*, President of the United Progressive Democratic Club, Brooklyn NY
- William Crain, Ph.D., Co-founder, Citizens for a Green Riverside Park; Professor of Psychology, The City College of New York
- Julian Melendez, President, The Environmental Club*, Kingsborough Community College
- Cathryn Swan, Recycle This!*
- Howard Brandstein, Exec. Director, Sixth Street Community Center, SOS Food
- Robb Ross, Brooklyn Greens / Green Party
- Linda Zises, Brooklyn Greens / Green Party
- Robert Gold, Brooklyn Greens / Green Party
- Carl Lawrence, Architectural Designer, Producer of GreenVision TV show
(BCAT)
* Asterisked organizations for identification only
AN OPEN LETTER TO ENVIRONMENTAL AND SOCIAL JUSTICE GROUPS
We, the undersigned environmental activists and community residents, oppose the siting of the Southwest Brooklyn Garbage Transfer Station in this residential neighborhood. This marine transfer station presents a severe danger to human health in Bensonhurst, Coney Island and surrounding areas, and to wildlife in Gravesend Bay - an area that has been cited as one of the most significant aquatic wildlife habitats in the entire City.
You can further help this campaign by sponsoring it
The Stop the Southwest Brooklyn Garbage Transfer Station petition to Environmental and Social Justice organizations and activists was written by Mitchel Cohen and is in the category Environment at GoPetition.
Stop the Southwest Brooklyn Garbage Transfer Station