Stop the Bonshaw-Tenterfield-Lismore Transmission Line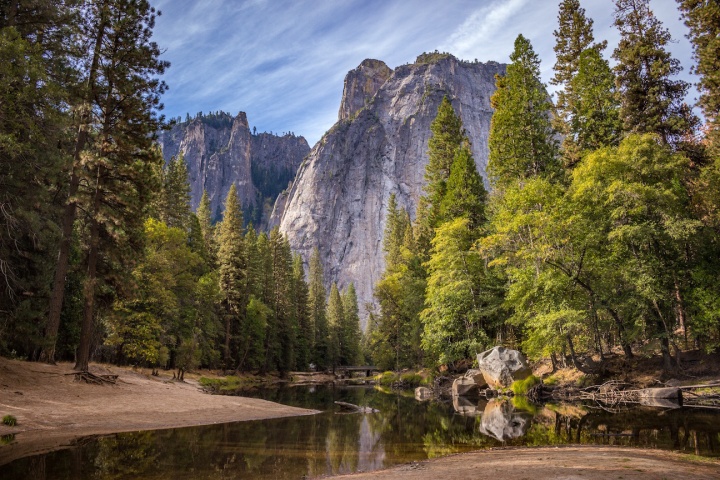 Target:

North east NSW

Region:

Website:
SUMMARY OF ISSUES
TRANSGRID'S PROPOSED BONSHAW-TENTERFIELD-LISMORE TRANSMISSION LINES
7 SEPTEMBER 2009
TransGrid claims that demand on the far north coast (FNC) is likely to grow by around 46 per cent over the next ten years, and that the proposed new and upgraded transmission lines are needed to provide power in times of peak demand in case there is an outage affecting one of the existing 330 KV lines servicing the FNC.
After analysing the proposal and researching all the available data, TAG contends that the proposed project:
1. is based on questionable demand and population projection data;
2. is not as urgent as claimed;
3. is based on inadequate consideration of alternatives;
4. is based on an outdated business model;
5. lacks a proper regulatory framework; and
6. appears to be a classic example of poor infrastructure planning.
1. DEMAND FORECASTS
TransGrid has been forced to reduce its demand forecasts for NSW and the FNC the last two years running. Recent and forecast population increases for the north coast are only about 1 per cent per year Climate change policies aimed at reducing Australia's greenhouse gas emissions will require everyone in NSW to find ways to reduce their demand for coal-fired power, which is over 90 per cent of the power carried by TransGrid's network
2. URGENCY
TransGrid claims that it has there are no viable alternatives which could reduce pressure on the network to the north coast in the next few years, after which there is a serious risk of problems occurring on the north coast. However, TransGrid has been warning of this problem emerging since 1999 — which is more than enough time to commission an independent study of alternative options Sometimes TransGrid does engage independent consultants to report on how consumer demand and local renewable energy generation can delay or prevent the need for expensive new transmission lines (eg, for the Central West in 2001)
3. ALTERNATIVES
TransGrid says that there are no viable alternatives to solve the problem. However, the only alternatives it has looked at are other transmission lines it would also own and operate. There is no evidence publicly available to suggest that it has done a thorough examination of alternatives, which include taking into account the proposed gas-fired power station at Casino (currently awaiting approval) and the much larger untapped potential for gas-fired power from the Clarence-Moreton Basin, more takeup of rooftop solar power and solar hot water systems on the north coast, which already has the highest takeup of rebates for these systems in Australia, more use of biomass for power, such as the new cogeneration plants at the Broadwater and Condong sugar mills, upgrading the APA-owned Terranora interconnector between the Gold Coast and Mullumbimby (not owned by TransGrid) once its current contract with the Australian Energy Regulator expires in 2015
4. CLIMATE CHANGE IMPACTS
TransGrid has attempted to give this project a green veneer by claiming that it will reduce emissions by replacing the 166 KV line from Tenterfield to Lismore with the more efficient 330 KV line. However, every year, by TransGrid's own admission, line losses across the NSW network create carbon emissions equivalent to one hundred times the emissions that will supposedly be saved by upgrading the Tenterfield-Lismore line - ie, the annual energy consumption of one hundred towns the size of Tenterfield, if TransGrid is right about demand projections, the increase in demand on the north coast will add an extra 1.3 million tonnes of carbon emissions to the atmosphere every year, or about 400 times what TransGrid says it will save by the upgrade to a 330 KV line, thanks to the RET and CPRS, an increasing proportion of new generation will be provided via unscheduled suppliers (ie, power not sent via the transmission network), thereby reducing TransGrid's role, reducing consumption and increasing the use of renewable energy are much better ways to lower emissions that building bigger transmission lines
5. CONSULTATION AND ACCOUNTABILITY
Following the introduction of the Infrastructure SEPP in December 2007, no NSW Government planning approval is needed for this project; therefore, there is no avenue for public consultation, involvement or appeal on the project's merits or the process involved.
While TransGrid has obligations under the market-driven National Electricity Rules, these obligations relate to the network planning process, and do not involve any assessment of the project's merits in relation to alternative options; nor do they require any assessment of the social and environmental impacts of the proposal.
6. INFRASTRUCTURE PLANNING
While TransGrid wants to spend $227 of consumers' money to give itself the option to shunt mostly coal-fired electricity down from Queensland through the QNI interconnector at Bonshaw during peak demand times, Metgasco is seeking Department of Planning approval to build a pipeline over the World Heritage-listed Border Ranges to fuel a new gas-fired power station in Ipswich.
Both of these projects may be avoidable if the gas is used to increase local generation on the FNC. The money saved could be put towards low emissions and renewable energy projects on the FNC that could make a real difference to greenhouse gas emissions, regional energy self-sufficiency and greater community empowerment.
CONCLUSION
This project appears to represent a business as usual attempt by TransGrid to maintain its role and profitability in the face of a rapidly changing energy landscape, and could become a stranded asset - ie, a white elephant - in only a decade or so.
Given the amount of money involved - $227 million - this represents a unique opportunity for the NSW Government to show that it is serious about reforming the energy sector to transition to a low carbon future.
As a first step in this direction, the Government - as the sole shareholder - should direct TransGrid to stop work on the project and commission a thorough and independent study into demand management and local generation options on the FNC.
We the undersigned hereby register our objection to the proposed construction by TransGrid of a high voltage 330-kV towered transmission line between Bonshaw and Tenterfield as indicated in the literature published by you and request that you halt your current power line proposal and investigate means of supplying additional power to the North Coast area of NSW alternate to those outlined in your literature.  
Our reasons for this objection and request are many and include but are not limited to those associated with Environmental Issues, Carbon emission technology issues, Economic issues affecting Tenterfield, Health issues, Tourism and Recreation issues affecting Tenterfield, Heritage conservation and Lifestyle issues.
You can further help this campaign by sponsoring it
The Stop the Bonshaw-Tenterfield-Lismore Transmission Line petition to North east NSW was written by David Julian and is in the category Environment at GoPetition.
Stop the Bonshaw-Tenterfield-Lismore Transmission Line