Stop Tesco Expansion in Harrow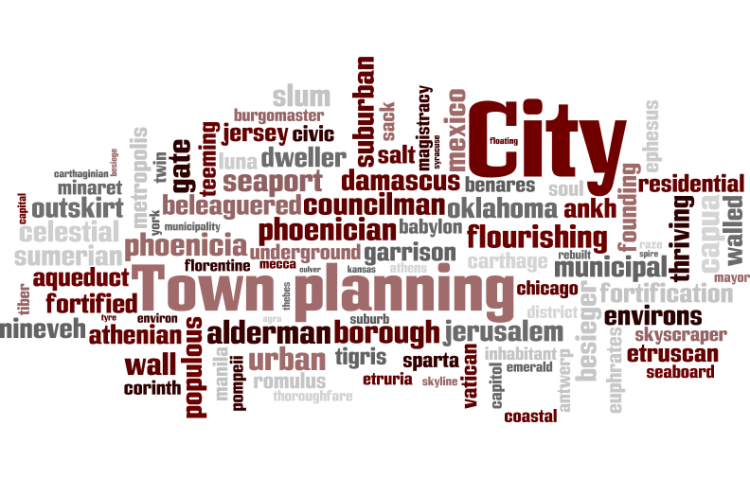 Target:

Tesco

Region:
Tescos are planning an extension to their Harrow store that will include:
A 3 level car park
A 2 level store
Conversion to a Tesco Extra superstore
As local residents we are very concerned about this development. Tesco claim it will be good for the local economy and environment, however we disagree.
We believe that this development will have a negative impact on traffic in Harrow, the environment, the local economy, local shops, local jobs and local residents. If you want to read more about our concerns, they are detailed below:
TRAFFIC
Increased Traffic
There are already regularly traffic jams on Station Road in the rush hours, weekends and during the daytime. Any increase in the size to the store would bring with it an unsustainable amount of traffic to the area. Having seen the amount of traffic caused by the Watford's Tesco Extra store we are firmly convinced that the surrounding residential area would not be able to withstand this addition traffic flow.
The new Harrow Mosque
The new mosque is soon to open, this will likely bring in a significant amount of traffic on its own and the addition of a Tesco Extra store will make the situation even more untenable - particularly on Friday (for prayers) - a main shopping day for Tesco.
Road Safety
Given the extra traffic, we would also raise road safety concerns as the store is next door to a private school and very near a state school (where the traffic will certainly be impacted). The main thoroughfare is also likely to have more children walking to school given the government's new "Walk To School" programme.
Access via Residential Roads
Hindes Road is a purely residential road with speed bumps. This is the main road that connects the store to west side of Harrow. The additional traffic would cause a lot of noise and road safety issues to the residents.
ENVIRONMENT, NOISE AND HEALTH
Environmental Impact of Additional Traffic
The additional traffic will increase the amount of fuel burnt for (a) more people travelling to the store by car (as opposed to whatever their local supermarket/shops may be at the moment) (b) more people sitting in traffic with their engines idling caused by congestion. It is widely acknowledged that a car travelling at its optimum speed is far better for the environment than cars sitting in traffic jams. When cars are idling they create (on average) 90g CO2 per 10 minutes (some cars use this on average to drive 1km). Clearly this will be a negative environmental impact
Health Issues caused by Increased Pollution
The above increased pollution would have a negative impact on the health of the surrounding population.
Environmental Impact of Additional Deliveries
The number of additional lorries required to service a store of this size (and presumably with longer opening hours too) would also create a negative environmental impact.
Traffic and Delivery Noise
The above increase in traffic and lorries would create a lot of noise, particularly if the store is open longer hours or has more overnight deliveries. Local residents already suffer from noise of delivery vehicles at unsociable hours (including reversing warning alarms of delivery vehicles).
LOCAL ECONOMY, LOCAL TRADE AND LOCAL JOBS
Killing Local Business
A Tesco Extra store would probably kill off more of the few independent traders left in Harrow (unless more gaming arcades are considered advantageous).
Impact on Existing Key Shops in the Town Centre
A Tesco Extra store would have a negative impact on the business of the town centre shops, including the large stores such as Debenhams, Next, TKMaxx, Marks and Spencer's due to the fact that Tesco would now sell competing goods.
Impact on Local Economy and Jobs
The above would more than likely cause independent traders to go out of business and larger traders to either reduce staffing levels or relocate out of Harrow Town Centre thereby negatively impacting the local economy and employment situation.
LOCATION AND DESIGN
Town Centre/Residential Area Inappropriate Location
A large Tesco Extra store is far better suited to an out-of-town shopping area where the roads are able to cope as they have been purpose built.
The centre of a major conurbation, in the middle of a residential area is not suitable due to the traffic, noise, pollution etc... created by the running of such a vast store
Impact on Privacy and Sunlight of Neighbouring Properties
The design of the store would impose on and reduce the privacy of neighbouring houses and schools, and depending on their geographic location may cut out some of their natural daylight.
This proposed construction would also impair the visual appearance of this junction by removing the only building under three storeys making the view even more oppressive.
Disruption Caused by Construction
The noise and dust created by the construction would spoil the enjoyment of the area by local residents
OBJECTIVES OF THE DEVELOPMENT
Tesco's "Planning Consultants" have stated that the objective is not to increase the number of customers, but aims to increase spend per existing customer. Given the scale of the development we do not think that this would give Tesco a strong business case for this development - furthermore, the proposed increase in parking spaces and tills does not tally with no desire to increase their customer base.
We, the undersigned, are opposed to the plans to expand the Tesco store in Station Road, Harrow.
You can further help this campaign by sponsoring it
The Stop Tesco Expansion in Harrow petition to Tesco was written by James Noe and is in the category City & Town Planning at GoPetition.
Stop Tesco Expansion in Harrow