Stop police brutality in Uganda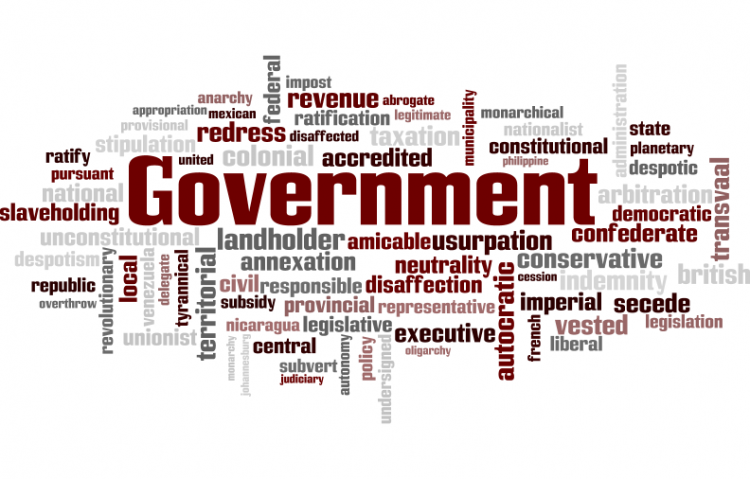 Target:

Uganda Police, Uganda Government

Region:
On Sunday 03 July 2011, a guard to the Chief of Defence Forces, Gen. Aronda Nyakairima, shot dead two unarmed civilians in cold blood at Kabalagala-Kampala, and and injured another after a disagreement following a minor traffic incident. We have never heard the President, Aronda or Kayihura publicly condemning that act, nor have we heard a trial of the murder suspect. Read full story:http://www.monitor.co.ug/News/National/-/688334/1193876/-/byo2uyz/-/index.html
After the last presidential elections, the former Electoral Commission (EC) Senior Accountant, Prince Joseph Mawanda, was gunned down in cold blood at his residence in Kyengere, and according to media reports he was opposed to an alleged theft of Shs8bn from one of the EC's accounts. The EC boss was suspected to be linked to Mawanda's death. The distraught EC boss, Eng. Kiggundu, was reported to have had a disagreement with the deceased over the stolen dime. http://redpepper.co.ug/welcome/?p=14342&fb_source=message
We never saw the president visiting the home of the late Mawanda, or hear any suspect tried in court.
The fatal shooting of Mr Joseph Benson Mawanda, a former senior accountant with the Uganda Electoral Commission (EC), at his home in Kyengera, explains why it is necessary to reform the EC, which is widely seen as lacking independence, integrity and competence, to hold democratic free and fair presidential elections in Uganda. Read full story.http://www.monitor.co.ug/News/National/-/688334/1196026/-/bym6bjz/-/index.html
Hon. Ssemujju Ibrahim Nganda wrote in the observer, " the murdering of protesters during the September 2009 Buganda protests, shooting of mourners at Kasubi tombs to the killing of walk-to-work protesters are all symptoms of a big problem. That is why we must record all atrocities committed by the police under Kayihura for possible prosecution when the regime finally caves in. Read more:http://observer.ug/index.php?option=com_content&view=article&id=15740%3Assemujju-nganda-kale-kayihura-is-an-icon-of-oppression&catid=93%3Acolumnists&Itemid=63
There are also allegations that Mr Kayihura is acting unconstitutionally and undermining the criminal justice system. Read more: http://www.monitor.co.ug/OpEd/Commentary/-/689364/1260458/-/12ponjwz/-/index.html
The Central Eastern Regional police commander, Richard Mivule also complained that there is serious lack of professionalism in the police force. Read more:
http://www.newvision.co.ug/news/628101--Professionalism-lacking-in-the-Police-force-.html
Looking at how the police responds to peaceful demonstrators with heavy handedness, together with excessive, unnecessary and unreasonable force, it reveals lack of professional civil policing skills in our Ugandan police force. Their approach to civil policing is militaristic and this provokes violent responses from people in self-defence.
The accusations and counter-accusations from various stalkers of the country wont help. We need to identify the underlying causes of the political and economic problems. There is a political problem emanating from the 18 February 2011 presidential elections, which the opposition incumbents disputed in the court of public opinion.
Lets examine some more horrific violent crimes and how the police handled them. In April last year, six unarmed civilians (non-rioters) were reportedly killed in Kampala and more than 100 injured after uniformed soldiers and police as well as plainclothes security agents shot, beat, and arrested individuals indiscriminately.
Frank Kizito, a father of six, was shot while attempting to collect rent from his tenants. At around 1pm, witnesses said Kizito fell down as a police officer wearing a blue camouflage uniform fired in their direction. Wilber Mugalazi, was shot in the back and he died immediately. Augustine Guwatudde was shot in the back and killed. David Kato in the head. James Mukiibi, a trader, walked to the main road from his home to see what was happening. Numerous witnesses reported that security forces committed serious and repeated abuses throughout Kampala, including entering houses, beating and attacking inhabitants. Dan Wasaga, a father of four who used to sell sell vegetables, was shot in the back and killed by state security. Charles Odur was shot killed by security agents. Two women came forward to report to police that they had been raped by soldiers on the night of Gulu's during the W2W demos. Read more:http://www.monitor.co.ug/News/National/-/688334/1159400/-/c215uez/-/index.html
The peaceful organisers of President Museveni's birthday were violently stopped, beaten arbitrary arrested and detained by the police, when it was unnecessary. See video evidence: http://www.youtube.com/watch?feature=player_embedded&v=sHVmcdFePaE
See on the link below the police and army severely beating and shooting defenceless people.
http://www.youtube.com/watch?feature=player_embedded&v=3qnr7NICckg
We, the undersigned, petition against the use of force, torture, imprisonment and killing of civilians in Uganda, to keep a few people in power.
So to this end we ask police chief Mr. Kale Kayihura to be removed of his duties as he has failed to keep the peace or defend the people of Uganda who feed his family.
You can further help this campaign by sponsoring it
The Stop police brutality in Uganda petition to Uganda Police, Uganda Government was written by myuganda256 and is in the category Government at GoPetition.
Stop police brutality in Uganda