Stop Murdering Bulls in Spain
Target:

Spanish Government

Region:
Each year, thousands of bulls are barbarically slaughtered in bullrings around the world. From the moment they enter the ring, the bulls don't stand a chance. They may be weakened by beatings, have their horns shaved to keep them off balance, or have petroleum jelly rubbed into their eyes to impair their vision.
In a typical Spanish bullfight, the bull enters the arena and is approached by picadors—men on horses who drive lances into the bull's back and neck muscles. This attack impairs the bull's ability to lift his head and defend himself. They twist and gouge the lances to ensure significant blood loss.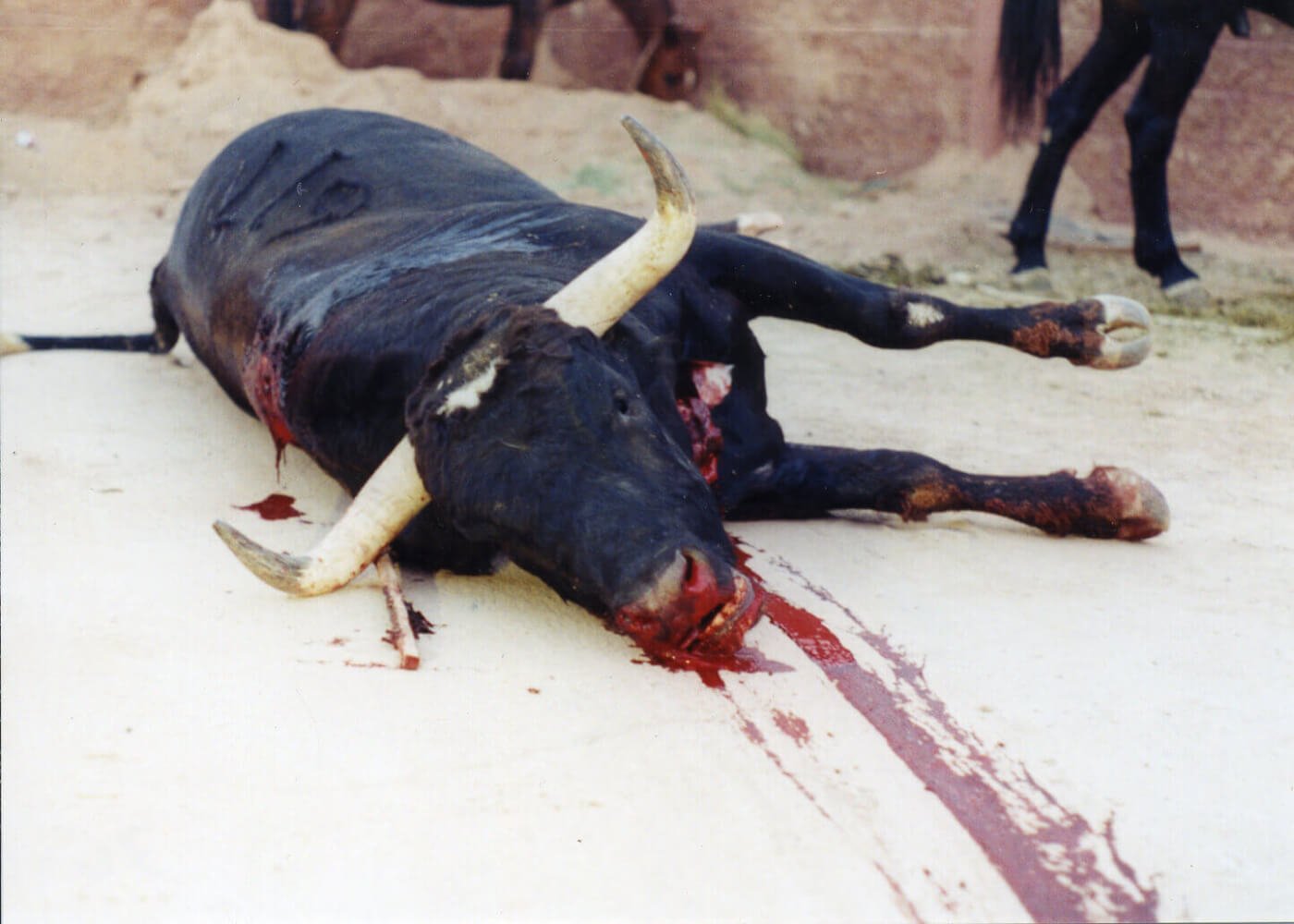 http://www.peta.org/wp-content/uploads/2010/06/bullfighting-dead-bull.jpg
Then banderilleros enter on foot, distract the bull, and dart around him while plunging banderillas—brightly colored sticks with harpoon points on their ends—into his back. When the bull has become weakened from blood loss, the banderilleros run the bull in circles until he becomes dizzy and stops chasing them.
Finally, the matador appears and, after provoking a few exhausted charges from the dying animal, tries to kill the bull with his sword. If he misses, succeeding only in further mutilating the animal, an executioner is called in to stab the exhausted and submissive bull to death. The dagger is supposed to cut the animal's spinal cord, but even this stroke can be blundered, leaving the bull conscious but paralyzed as he is chained by his horns and dragged out of the arena.
If the crowd is happy with the matador, the bull's ears and tail are cut off and presented as trophies. A few minutes later, another bull enters the arena and the sadistic cycle starts again.
We, the undersigned, call upon the Spanish Government to ban bullfighting.
You can further help this campaign by sponsoring it
The Stop Murdering Bulls in Spain petition to Spanish Government was written by Anonymous and is in the category Animal Welfare at GoPetition.
Stop Murdering Bulls in Spain