Stop Dalit atrocities and Brutality against dalits in India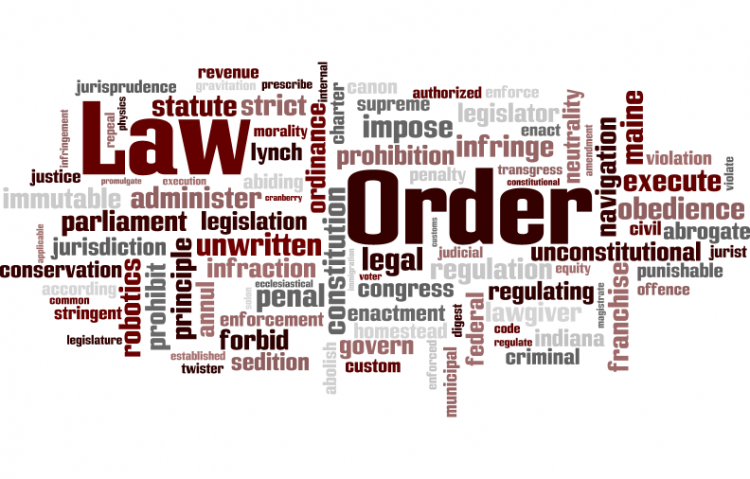 Target:

President of India, The Prime Minister, Home Minister & Ruling Congress Party President, UN chief

Region:

Website:
Dalit Atrocity and Brutal attack on dalits in India: Background of dalit atrocity.
Caste based discrimination and atrocity against dalits community is alarmingly increased all over India that lead to bloody and brutal killing of dalits everyday. These anti-social committed by so called caste hindus terrorize the dalits in almost many parts of India. The extent and occurrence of dalit atrocity is rampant like an epidemic in many parts of India. In many states such as Bihar, Maharashtra, Haryana, Punjab, Rajasthan, Gujarat, U.P., M.P., Karnataka and several parts of Tamil Nadu and AP the violence against the Dalits reached to newer heights. The severity of violence's against dalits is beyond any human comprehension as dalits are lynched, murdered and mutilated. This kind of violence is not seen even in animal world.
There is hardly any day goes by when dalits are not killed, harassed, socially boycotted by the upper castes. Dalits houses are burnt, physical violence against dalit woman like rape, terrorizing the dalit woman by parading naked on streets, cutting genitals of dalit children's, beating elderly dalits are rampant and it is like an epidemic in rural areas and villages across India. The so called caste hindu's cannot tolerate dalits for no reason. The dictatorial attitudes of upper caste hindu's go beyond any legal authorities, the law and order is in serious danger due to this anti-social elements, so to say that any social activities of dalits such as marriages, temple festivals, funeral proceedings of dalits cannot go smoothly without violence and dalit killings because the Hindu's cannot stand a dalit wearing a decent cloth, a dalit should not ask for minimum wages in rural areas, they are not allowed freely to participate in political meetings and activities, dalit bridegroom cannot ride a mare in front of upper caste Hindu's, the dalits have to step down voluntarily from the above said activities otherwise he or she and the marriage party has to face the wrath of the upper caste Hindus, this is particularly common in the ignoble Rajputana state called Rajasthan.
The violence and attack on dalits are so horrendous that dalit people live in constant fear, insecurity and torturous life. It is a gross human rights violation, state governments like Maharashtra where the recent Khairlanji murder of entire dalit family members, states like Haryana where 5 dalits were lynched like animals in a day light under the blessings of law and enforcement (the local police), raping of minors as young as 5 year old dalit girl, mutilating and cutting hands, legs and genitals of children's, adults and olds, parading dalit woman's naked in broad day light in the presence of entire village people are few of the thousands of examples of organized and well planned caste brutality against dalits. Dalits are treated all over India as cheap dirt or less than animals and this sad status of Indian society is displayed with detailed information with graphics to the world by digital media. In this 21st century where the information spread at the speed of light to entire world, sadly our local authorities, political leaders and law enforcement is sitting quite and encourage such heinous crimes go unaccountable in India. No human being should ever tolerate such heinous crimes committed by anti-social caste hindu's.
We are appalled and sad to see this everyday atrocity. We want immediate action against all of them who failed to curb the dalit atrocity, including the chief of police, law and enforcement authorities. We the undersigned are filing this complaint petition to the President, Prime Minister, Home Minister, Human Rights commission, UN and Ruling Congress Party President Mrs. Sonia Gandhi.
Please See:
http://www.ambedkar.org
http://www.dalits.org
http://upliftthem.blogspot.com
How Cruel India is to Dalits, check here:
Archieve of the atrocity news:
http://acjp.blogspot.com
links to atrocity news 2005 and 2006
http://www.ambedkar.net/Atrocity Reports/PDF - Human-Rights-Violations-Against-Dalits-2006.pdf
http://www.ambedkar.net/Atrocity Reports/PDF - Human-Rights-Violations-Against-Dalits-2005.pdf
Honorable President and Prime Minister of India.
We the dalits and others alike from all over the world are gravely concerned about the resurgence of ghastly attack & caste based cruelty on dalits, the recent brutal Khairlanji incident in Maharashtra, Lynching of Five dalits in Haryana, barbaric attack and mutilation of Bant Singh's hands and legs in Punjab, rape of a 5 year old minor dalit girl in UP are just the tip of the iceberg about dalit atrocity.
Recent incidence of a rape of a 5 year old dalit girl in U.P, in which the local administration including the police has been stalling the FIR (first information Reporting) filed by the girls father until the issue got widely publicized by the press, no action was taken. The little poor girl is savaged by these Hindu animals, the girl required to undergo multiple surgical procedure just to rescue her from incomprehensible, inhuman behaviors of adult Hindu's who rapped a child, her parents cannot afford to help the girl medically as the medical care is beyond the poor parents means, this is India. So is the case of a dalit singer Bant Sing in Punjab. These incidents remind us all of the dark ages of the mankind that was grossly uncivilized. In state of Haryana, the brutal incidences of Gohana and Kila Jafargarh, in which jats out rightly waged war against the dalits, burnt their houses and beat their women, children and elderly, lead their exodus from their native place where they have been living for generations. These attacks on dalits are unleashed by caste hindu's were grossly unaccounted and police did not take appropriate actions.
Sir, you have the moral responsibility to protect the armless innocent dalits. Otherwise a farce is made of Indian democracy. We demand on behalf of dalits of India the following actions by the Indian government under your tutelage:-
1. Chief Ministers of Punjab, Haryana, Maharashtra must be asked to resign and a new Chief Minister be elected , who is able to protect and defend dalits, otherwise it will have adverse political effect for the Congress party and Central government to the sovereignty of our nation.
2. Home Minister too must be made responsible and accountable for the inefficient law and order, home minister must take stern actions against the rogue states which have failed to maintain law and order in the country, criminals should be booked under atrocities act, who must spend time in jail and make their life difficult and be made to realize that if you commit a crime, you will be treated harshly as a deterrence tool.
3. And federal/central forces have to be called to maintain law and order in vulnerable areas were innocent dalits were targeted and systematically attacked by upper castes. Dalits lives should be protected at any cost, a special task force, law and enforcement constituting dalit specialists and trained dalit experts should be posted in these areas.
4. The victims and their families that were affected must be completely rehabilitated and compensated for the loss of their loved one's. The government cannot restitute a dead person of one's loved one, it is such a miserable state of law in India. In this internet age and communication era, the news of atrocities on Dalits spread all over the world in a blink of an eye. Taking no action or delayed justice to victims only will bring further shame and bad name to the nation of India and to your ruling government.
Sir, please note that these events are not without repercussions in India or overseas.
Thus, Sir, we appeal to your able and good office to ask you and or your agents i.e. the Central and State government to intervene immediately on dalit atrocity on an EMERGENCY basis. How many lives will be lost and how much blood must be spilled before intervention. Dalits freedom, dalits life and their well being are constantly in danger, your immediate intervention is needed to safeguard dalit community and our society.
Yours Sincerely,
On behalf of the millions of Dalit victims and on behalf of all the dalits, the Undersigned.
You can further help this campaign by sponsoring it
The Stop Dalit atrocities and Brutality against dalits in India petition to President of India, The Prime Minister, Home Minister & Ruling Congress Party President, UN chief was written by upliftthem and is in the category Law & Order at GoPetition.
Stop Dalit atrocities and Brutality against dalits in India