SIGN A PETITION FOR ZERO TOLERANCE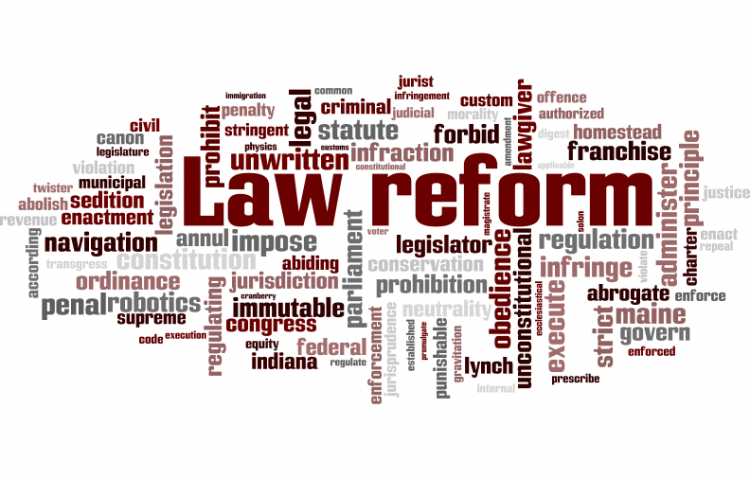 Target:

RR Patil, Home Minister, Govt.of Maharashtra, India

Region:

Website:
The approach to the issue of Sexual Harassment has always been a casual one. Every woman in Mumbai, be it a mother, a sister or our friend has been groped or touched inappropriately at some point in time. So much so, that they are now silently bearing this humiliation as a fact of life. It is the 'Pink elephant' in the room that no one wants to talk about.
What happened in Amboli with Keenan and Reuben is known to us. The act was brutal and the perpetrators should be booked, punished and the proceeding should be established but the root cause of what happened that night and the issue they stood up for was eve teasing. Hence this campaign ZERO TOLERANCE, which is a campaign for zero tolerance to Sexual Harassment.
It is not just the casual approach. There is also a stigma attached to the entire issue, which prevents vulnerable victims from standing up and complaining. What makes matter worst is that Section 354 and 509 of IPC, are toothless provisions which have completely failed to tackle the issue.
As a campaign we have three major goals:
1. Spread awareness especially amongst the youth, that Sexual Harassment is just not acceptable and we need to be ZERO TOLERANT, be it victims or onlooker (An onlooker can also complain and not just the victim).
2. Empower women through imparting information about their rights and the existing laws to book the culprit and combat the menace. (E.g. What exactly a girl do if she is touched in appropriately at public).
3. Petition Shri. RR Patil through a signature campaign both online and offline. To strengthen sections 354 and 509, make them non bail-able, a move that is under consideration by the government but has not been implemented.
4. Take legal recourse, by filing a PIL in the high court asking for clear directions that the present mechanism is insufficient to tackle the menace of Sexual Harassment and stronger law is needed in addition to robust procedure, which genuinely empower women.
So join this campaign for the women in all our lives be it then our mothers, our sister, wives, daughter, friends or we ourselves!
Support what Keenan & Reuben stood for ! Join the Zero Tolerance Campaign and spread the word. It's time we all got ZERO TOLERANT !
Facebook:
https://www.facebook.com/zerotolerancecampaign
Twitter:http://twitter.com/Zero_Tol
We usually take pride in us being Mumbaikars and the city being safe as far as women are concerned. But sexual harassment is a less talked about subject that afflicts 50% of the population.
It is a known fact, that every woman, be it then as our mothers, sisters, wives or friends, has suffered this indignation at some point in time and so much so that most of them silently bear this humiliation. It has become impossible for woman to move freely without a constant worry and a deeply ingrained fear. What further, complicates matters is the attached stigma, which prevents most women from standing up against this crime.
Police insensitivity in such cases and the lacunae in the law (Section 354 of the IPC is a cognizable but bailable offence, and bail is know to be granted in a vast majority of the cases; while section 509 of the IPC is non-congizable and doesn't even reflect on the criminal record of the perpetrator of the crime) compound the situation further.
The Govt. of Maharshtra has demonstrated in the past, that it can act and produce results should it choose to. The best known example in recent memory being the Campaign against Drinking and Driving which has set a strong precedent till today, as regards the no-nonsense approach of the Govt. Machinery and agencies. We need to change the casual approach towards this evil crime, which can only be done by strong enforcement of the existing laws, strengthening sections of the law which have lacunae as mentioned above and genuinely empowering women as opposed to mere lip service.
You have been speaking about making section 354 as a non-bailable offence and the same had been widely reported in the press. Sadly, there has been nothing tangible and the proposal still remains on the anvil.
The famous dictum, 'The role of the government is to make it easy for people to do good and difficult to do evil' is more relevant than ever.We therefore request you to act swiftly and decisively in this regard.
We, the undersigned, call on Mr R R Patil, Hon'ble Home Minister, Govt. of Maharashtra to strengthen sections 354 and 509 of the IPC by making them both cognizable and non-bailable offenses as has been on the anvil. This is necessary given the universal and perrenial menace of 'Eve-Teasing' which is nothing but 'Sexual Harassment'. Also, we implore you to issue strict directions to the Police Machinery of the state to handle such cases stringently and with due sensitivity and in the manner appropriately laid down by the law, such that a strong message goes to society in general and lumpen elements in particular, so that a strong precedent can be set and incidents like these can be prevented in the future.
You can further help this campaign by sponsoring it
The SIGN A PETITION FOR ZERO TOLERANCE petition to RR Patil, Home Minister, Govt.of Maharashtra, India was written by Yuva Satta and is in the category Law Reform at GoPetition.
SIGN A PETITION FOR ZERO TOLERANCE