Save the Queen's Wharf Tower in Newcastle - Pending Consultation with Residents & Businesses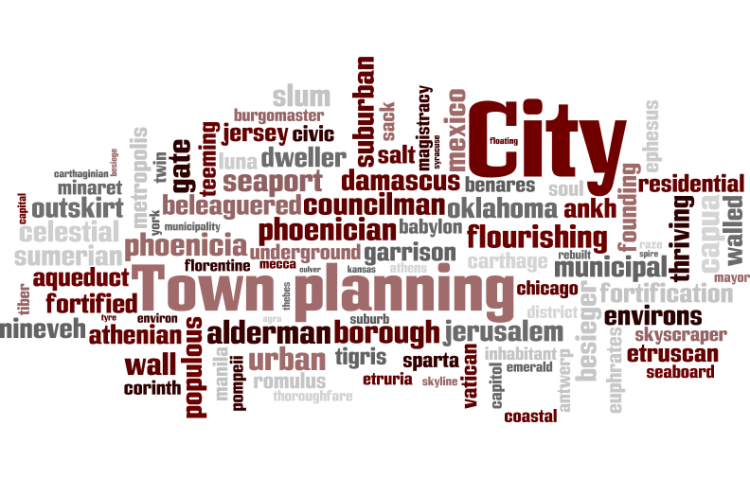 Target:

Newcastle City Council, Minister for Planning, Minister for Local Government

Region:

Website:
Newcastle City Council has voted to demolish Queen's Wharf Tower next year.
"There really is no other way to describe the Queen's Wharf Tower other than as an embarrassment to the city", Mr. Jeremy Bath, Council's Interim Chief Executive Officer, said.
But the iconic tower to most people I believe, is rather a precious landmark, not an 'eyesore'. The landmark is important for shipping as well, just as the windmill on The Hill was in days of yore. When the windmill was demolished, all hell broke loose, and the obelisk (an actual phallic symbol) was erected in it's place, and order was restored.
China's Shanghai recently built a similar shaped tower to make the city look modern, Seattle has the Space Needle tower, etc.
Why is such a decision made without consulting a public first? It is after all, their asset.
What will be demolished next. maybe the Obelisk - oh wait, that does not bear the Queen's name, nor was it opened by her (or was it...)?
Were were lied to again, by the Labor/Greens Coalition, and the bureaucratic bosses of NCC, that with the massive 47% rate rise assests would not be sold, they would all be magical with rainbow crossings and massive art gallaries everywhere. There would be no potholes, people would need a pair of sunnies when even looking at the glorious golden city from afar from the gilted streets, lamposts and flying unicorns. Declan Clausen was going to donate rate payer money to fund a mini 'Wet 'n' Wild' themepark for the privately operated Lambton pool - the art gallery was going to triple in size - with no added parking - I ask 'what happened to it all'?
I see that this year they went for an extra 8% on top of that. When will it all stop? When will voters vote differently, instead of 'just voting who great great grand-daddy voted for'?
It is interesting too that Mr Bath appears to have been Councillor Declan Clausen's boss at Hunter Water, and now they are together at Newcastle City Council.
"Maintenance Bill of $1,6 million over the next four years and its lack of wheelchair access, not to mention its shape, have contributed to its demise."
It only costs $20,000,000 per annum to maintain the much older and larger Sydney Harbour Bridge: https://www.dailytelegraph.com.au/news/nsw/sydney-harbour-bridge-gets-a-fresh-coat-of-paint-again/news-story/993350d50f7a08e7d20a0d00f4b616f5
If it is really costing the Council $1,200,000 in paint alone, and $40,000 for rainbow crossings, then maybe the Council should look at different contractors or paint suppliers.
I cannot believe it is costing so many $$$ for the tower to be kept locked at night from public and the lack of wheelchair access is definitely not a good reason for demolishing it. I am sure there are many unfortunately people who are unable to climb up it (utilise the facility) - but that doesn't mean 'spoil it for everyone else'.
That is equivalent of the airline industry to be shut down because of I can't afford to fly to Finland (but Lord Mayor Nuatali Nelmes can fly business class to Switzerland on 'international business' for the UN... at rate payer's expense)...
Note that there is not wheelchair access to the Obelisk either... nor is sand wheelchair friendly - so lets demolish the beaches too (using the same logic).
People need to realise that you can't always please everyone, all of the time - as US President Abe Lincoln said. It is ridiculous if the tower is removed because someone with a vivid imagination makes a comment to a general manager.
Maybe the tower should be demolished and be turned into a well... Newcastle can be the world's first 'Transexual City'?
There might be a rate payer funded $8500 flight to San Francisco out of it for each of the Lord Mayor, and Deputy Lord Mayor, plus their partners... plus food, accommodation, Ferrari rental, theme park tickets... and more.
Why not let a private operator have the facility in return for keeping it well maintained (no more than the council is to), maybe they can run tours there, or have security cameras in there and actually punish criminals that want to wreck things for everyone else, or open it one night per month, charge a small cover fee, with a security guard there (removing windows)? $300 meals in the super exclusive mini restaurant? Enlarge the balcony, etc.
There are many options.
Perhaps the real reason is ideological because it is the QUEEN'S WHARF TOWER, opened by the QUEEN and the Council is apparently run by people who do not like the Queen and want a Republic?
Nothing else logically makes sense.
The Council is to consult with the Public with regards to the Queen's Wharf Tower being demolished - or other preferred options.
This should be conducted via method of census within the local Government Area.
And what an excellent opportunity to add say 9 extra questions to the census of what the Public wants from their representatives within the Newcastle Local Government Area. Like 'how about we put a shipping container terminal in?' or 'Cruise ship terminal?' or '$10 000 to $40 000 rainbow crossing?' or 'celebrate International Men's Day, like we do International Women's Day?' or what have you.
You can further help this campaign by sponsoring it
The Save the Queen's Wharf Tower in Newcastle - Pending Consultation with Residents & Businesses petition to Newcastle City Council, Minister for Planning, Minister for Local Government was written by Janica and is in the category City & Town Planning at GoPetition.
Save the Queen's Wharf Tower in Newcastle - Pending Consultation with Residents & Businesses