Save St James's Gardens, The National Temperance Hospital, London NW1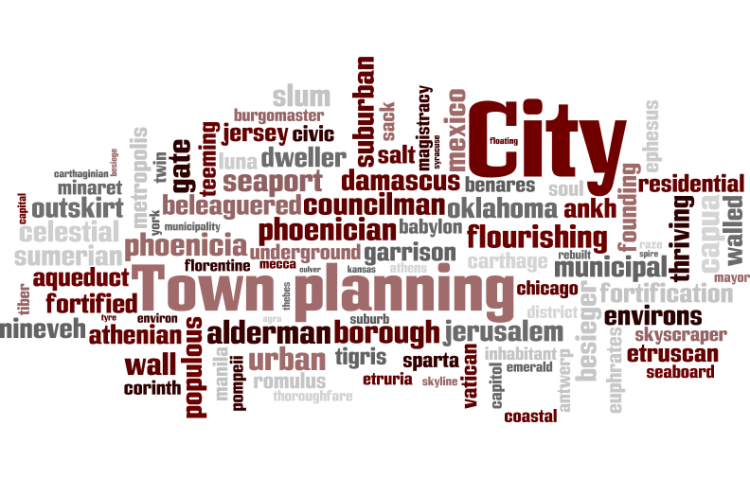 Target:

State Departments of Communities & Local Government, Culture Media & Sport; London Mayor; LB Camden

Region:
Mornington Crescent Camden Borough resident Penny Jones has spent years valiantly campaigning for recognition of the little locality centred on St James's Gardens to become a mini conservation area consisting of a number of LONDON & LOCALLY SIGNIFICANT LANDMARKS – a new conservation area would also encourage an improvement in the standard of any future development at the nearby Euston forecourt which suffered the lamentable loss of The Great Hall (P.C. Hardwick) and Doric Propylaeum (Philip Hardwick) in the 1960s: such crass destruction of British heritage is not to be repeated.
ST JAMES'S GARDENS (Cardington St) is a delightfully special and irreplaceable burial ground doubling as a small, tucked away, amenity park with children's playground serving the wider communities of Bloomsbury, Euston, Fitzrovia and Mornington Crescent, happy families, nature lovers, connoisseurs of serene contemplative settings, graving enthusiasts and appreciators of London's hidden corners: It is a loved green space; containing the remains of thousands of Londoners including:
CHARLES FITZROY, First Baron Southampton, Army Officer & Politician, 1737-1797
JAMES CHRISTIE, Auctioneer, 1730-1803
GEORGE MORLAND, Genre Painter, 1763-1804
JOHN HOPPNER, Portrait Painter, 1758-1810
MATTHEW FLINDERS, Hydrographer, 1774-1814
LORD GEORGE GORDON, Scoundrel, 1751-1793
St James's was opened as Gardens by Olive Webster Lawson in 1887 on the site of an existing overflow graveyard from 1788 for St James's Piccadilly. It nestles headstones, monuments, an obelisk, a drinking fountain, mature trees and a pergola.
THE NATIONAL TEMPERANCE HOSPITAL (Hampstead Rd) moved to this site from Gower St in 1881. It is a multi-phased composition consisting of an E-shaped layout (F.R. Baker) on the pavilion principle with pyramidal-topped towers and three stories of cast-iron balconies and spandrels. Some of the features and symmetry are obscured by NHS accretions which detract from the original design intentions and could be removed. Shamefully, St James's Church was allowed to be demolished in the 1960s.
THE INSULL MEMORIAL WING (1916) was financed in bequest by Samuel Insull, the son of a Brixton gardener who became an American utilities tycoon. Its unusual, plain but impressive sliced layer cake rear is curved to reflect an older plot boundary.
THE ST PANCRAS FEMALE ORPHANAGE dates from 1904 (E. W. Hudson).
North Gower St has an handsome set of Georgian houses (covered by Statutory Listing but not linked to St James's within a Camden conservation area).
THE IMMINENT THREAT TO ST JAMES'S GARDENS WOULD BE AN IRREPARABLE LOSS. ITS HISTORICAL AUTHENTICITY CANNOT BE RECREATED. THE SURVIVING NEIGHBOURING BUILDINGS WOULD BE DETRIMENTALLY EFFECTED.
This petition goes to relevant persons/bodies including:
Eric Pickles [], Secretary of State for Communities and Local Government
Sajid Javid [], Department for Culture, Media and Sport
Boris Johnson [], London Mayor
Sarah Hayward [], Camden Council Leader
Camden Development Control councillors, [future incumbents to be identified]
We, the undersigned, call for the saving and full protecting in depth (not in token or restricted to frontage) of these sites of interest :
St JAMES'S GARDENS in its entirety, the eclectic Victoriana-gloriana that is THE NATIONAL TEMPERANCE HOSPITAL, including the subsequent INSULL MEMORIAL WING addition, the Edwardian ST PANCRAS FEMALE ORPHANAGE and the GEORGIAN TERRACES of North Gower St.
You can further help this campaign by sponsoring it
The Save St James's Gardens, The National Temperance Hospital, London NW1 petition to State Departments of Communities & Local Government, Culture Media & Sport; London Mayor; LB Camden was written by Fitzrovia Conservation Network and is in the category City & Town Planning at GoPetition.
Save St James's Gardens, The National Temperance Hospital, London NW1