Save Provost Provincial Building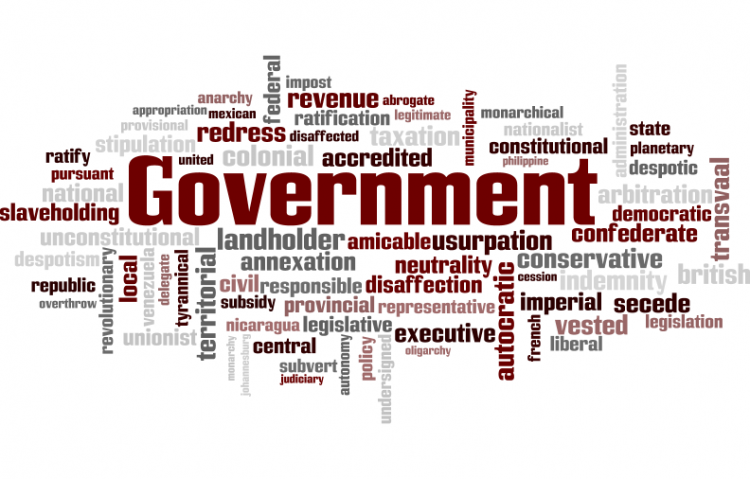 Target:

programs@provostlearning.ca

Region:
The impact of selling Provincial Buildings that are owned by Alberta Infrastructure that has Non Profit Organizations will have a huge impact on communities.
We are concerned with Alberta Infrastructure's plan in disposing of provincial buildings that have non-government agencies as tenants. EEOC Provost Adult Learning & Literacy is a non-profit organization and is funded by the government.
We are classified as a non-government agency and are currently one of the tenants. We were told by a representative from Alberta Infrastructure on Tuesday September 29, 2015 that "today the Provost Provincial Building may not be on the sale list; however in 2 weeks that may change and once this process starts it will be difficult to stop and that current leases may not be sold with the building". The lease for our EEOC office expires in 2017.
Since then we have found out that it's a 3 step process and our facility has already gone through step 1 and is now in step 2.
We occupy a large area in the Provost Provincial Building that allows us to provide services to people in the community from education upgrading (GED), Invigilance Examination Site (for Universities and Colleges), Workplace Training, Air Brake Endorsement, Computer Courses (online or individual tutoring), to Community Awareness Programs (Alberta Heath Services) such as Little Warriors, ASIST (Suicide Prevention), Tough Enough to Talk About, etc. We have ESL/ELL (English as a Secondary Language) tutors who work with individuals or groups that have difficulties with communication barriers. Other programs and services we offer are creating resumes and faxing and/or calling prospective employers for those looking for work, reading programs, Seniors on the Move (we organize and help offset costs associated with transportation, programming, etc.), COW Bus, Toxic Roundup (Toxic Waste), and Community Awareness Night –an event that brings our local organizations together under one roof for people to peruse and become involved in. We also support TIPS, FCSS (Family Community Support Services), Community Kitchen, Provost Library, and much more.
Our current location is ideal - it allows us to reach out to approximately 10,013 residences. This count is from the 2011 Census. We have students from inside the Town limits; students from the Municipal District of Provost which includes Villages of Czar, Amisk, and Hughenden; students from as far away as Edgerton, Chauvin, and Wainwright; and we have some students coming here from our neighboring province of Saskatchewan from communities such as Unity Macklin and RM of Eye Hill. We have enough space to be able to provide the services that are required by the community. We have a Literacy Office, a Video Conferencing Room (that is being used daily by students), a larger central area where we have larger classes such as First Aid, Yoga, Arts & Crafts, Guitar Lessons, and much more. Our computer lab has 7 new computers that were purchased by our society last year to ensure we can provide the most updated technology to the public, and can be used to create and print off resumes, and perform online job searches. Our front foyer consists of an employment board, documents for continuing education opportunities, a reading area for parents and their children, and of course our main reception/office area.
Over the last 5 years we have assisted over 6,000 people (not including Employment Assistance Program). We have been accessed over 4,000 times in regards to the Employment Assistance Program. Our Video Conferencing has been connected over 2,500 times. Please note we haven't finalized our counts for the 2014-2015 school year at the time of writing this letter. This year we are excited to announce we will be introducing the LAPS (Learning Adult Parenting Skills) program that will fit in nicely with our current Adult Literacy Program.
Board Members and Staff are also members of Campus Alberta, Lakeland College, ed2go, CLN (Community Learning Network), Volunteer Alberta, Member of Literacy Alberta, Business Link and Labour Market Resource Center (Career & Employment Resources) are on various boards within the communities that allow us to assess the community needs and help bridge the gap.
Our Society is not in a position to be able to purchase this building, like many others, and if it goes up for sale we are concerned of the new owner's intentions. Provost is a small rural community and there are no other facilities large enough to accommodate us in order for us to continue to provide the resources we currently have. If this does proceed and the government does sell the building, EEOC – Provost Adult Learning & Literacy will be forced to close and this would have a major impact on Provost and the surrounding area.
Please sign the petition and help save non profit organizations from closure so they can provide programs in their current location at affordable fees and continue to provide residents with educational, employment and social support.
We, the undersigned support EEOC Provost Adult Learning & Literacy in requesting that Alberta Infrastructure does not sell currently owned buildings that have Non Profit Organizations as tenants and furthermore Alberta Infrastructure continue with their current leases with these organizations for the same fees that they currently have agreed to.
You can further help this campaign by sponsoring it
The Save Provost Provincial Building petition to programs@provostlearning.ca was written by EEOC Provost Adult Learning & Literacy and is in the category Government at GoPetition.
Save Provost Provincial Building