Save Our Granada to Gatwick Flights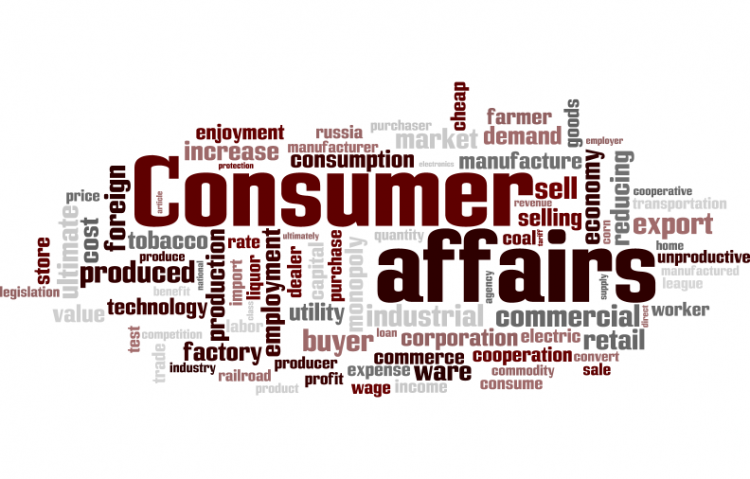 Target:

Granada-Jaen Airport ('GRX') and Monarch Airlines

Region:
Thank you to everyone who signed this petition.
Although a flight between Granada-Jaen Airport and London Gatwick has not been restored to date, the petition and the support it gained from loyal users of the withdrawn route received considerable media attention - not least during summer 08 when rising fuel costs caused many pundits to predict "the end of cheap flights". It is probably fair to say that out of all recent withdrawn budget flight routes, this one has been the most publicised.
The following media results were gained:
* Mercury Radio - interview with the petition author
* Southern Counties Radio - interview with the petition author
* Tonight with Trevor MacDonald - interview with a third party recommended by the petition author
* Financial Times - approached us to cover the story
* International Herald Tribune - approached us
* Daily Telegraph - interviewed petition author and mentioned the petition in two features:
http://www.telegraph.co.uk/property/overseasproperty/3360847/The-effect-budget-airlines-have-on-owning-a-second-home-overseas.html
and
http://www.telegraph.co.uk/property/overseasproperty/3394893/Property-overseas-Fasten-seatbelts---turbulence-ahead.html
* The Times - interviewed the petition author and mentioned the petition in feature:
http://www.timesonline.co.uk/tol/news/uk/article4493293.ece
* This story was also covered widely by the airline and travel media and propogated across the internet on a plethora of sites.
The petition and a press release issued to support it also gained a personal letter from Tim Jeans of Monarch Airlines explaining the reasons for withdrawing the flight.
Even if the petition has not resulted in a new carrier taking up the Gatwick-Granada route, it was certainly successful in bringing the feelings of consumers into the ppublic light.
Who knows what will 'take off' in the future, if you'll pardon the dreadful pun. Let's hope a budget carrier eventually picks up on the missing route.
Yours sincerely,
Jo Chipchase
Petition author.
On 4 November, Monarch Airlines pulled out of its Granada (GRX) to Gatwick (LGW) route, which started in May 05. An official statement said that "demand on the route has not met expectations" - even though frequent flyers report the majority of flights being close to full. On behalf of 630+ signees (named as the "Gatwick Granada Petition Group"), we questioned the decision and the most recent statement (dated 30 November) from Monarch says:
"Monarch's service between Granada and London Gatwick was withdrawn from 04 November 2007 - a decision that was not taken lightly and one that has been evaluated by Monarch for some time.
"Monarch's services between the UK and Granada launched in May 2005 with a daily afternoon flight. The number of passengers initially travelling on the route however did not support seven flights a week and in an attempt to improve load factors, the frequency of flights was cut to four per week. Over the past two years, the departure time and frequency of flights have been adjusted to help stimulate sales on the route, however levels have not risen to an acceptable level and the continuation of the route has now proven to be commercially unviable for the airline.
"When compared with services between Gatwick and Malaga, which have seen average season load factors of 87%, 82% and 86% for Summer 2006, Winter 2006/2007 and Summer 2007 respectively, Granada has struggled with average season load factors of 76%, 70% and 74%. Average yields (the amount charged for a flight), are also lower on Granada services, with sales decreasing significantly if fares are raised. Average yields have been 12%, 14% and 19% behind those charged on Monarch's Gatwick to Malaga flights, resulting in increasingly less revenue generated from operating flights to Granada.
"The decision to withdraw from the Gatwick - Granada route was not made in isolation and was part of a full network review which has resulted in a number of other under performing routes also being withdrawn.
"Monarch appreciates that the withdrawal of the Granada service will cause inconvenience to travellers from the region, however the poor load factors and decreasing yields on the route can not be sustained and support Monarch's decision to withdraw services.
"Passengers who were booked to travel on the route after Sunday 04 November were offered alternative flights or a full refund and individual customer enquiries have been responded to giving a full explanation of Monarch's decision to withdraw the service."
WHERE WE ARE NOW...
It is clear that Monarch won't restore the route, the witdrawal of which badly affects: expats who deliberately bought houses near Granada airport; holiday home owners whose main target audience is English clients; those who commute regularly between Granada province and Gatwick for work or family reasons; skiers and tourists from southern England.
The rather unattractive alternatives - Ryanair to Stanstead or Malaga to Gatwick - involve considerably greater hassle, travel time and transfer costs, and are particularly poor for frequent flyers or those travelling with children.
This petition will shortly be presented to Granada-Jaen Airport, in the hope the route can be resumed in summer 08 with another low cost carrier.
Please also see: http://www.theolivepress.es/2007/11/14/granada-fights-for-monarch-flights/#more-831
We, the undersigned, want Granada-Jaen Airport to restore cheap flights on the Granada to Gatwick route.
We rely on these flights and believe their removal will negatively impact the Granada area, tourism and commerce from southern England, and the province's residents.
The Save Our Granada to Gatwick Flights petition to Granada-Jaen Airport ('GRX') and Monarch Airlines was written by jochip and is in the category Consumer Affairs at GoPetition.
Save Our Granada to Gatwick Flights