Save Essendon Airport
Save Essendon Airport

Closed on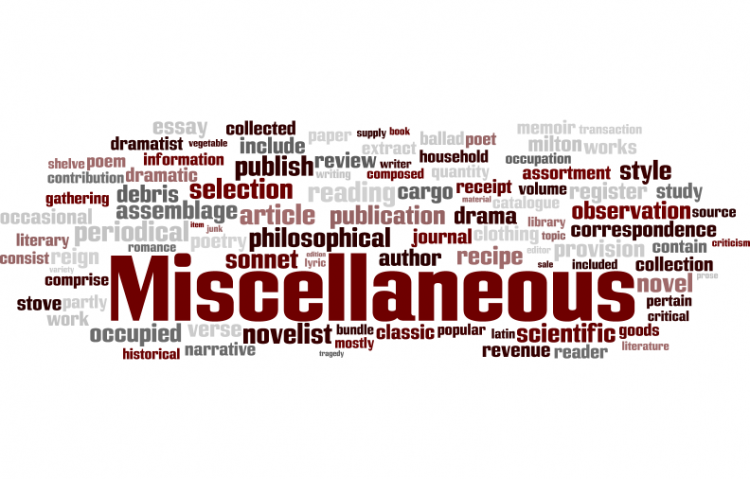 Target:

Signed By Supporters Of Retaining Essendon Airport, To Be Presented To The Vic State Government

Region:

Website:
On Friday 31st October the Minister for transport the Hon Anthony Albanese approved the Master Plan for Essendon Airport. You can download the media release here http://www.anthonyalbanese.com.au/file.php?file=/n ews/SSNQBLQNDCRSRUXSAWLEFSJO/index.html
The master plan sets out the strategic direction of the airport for the next 20 years.
Now this result is great news for us and all our supporters, however this does not mean our job is over and the airport is safe.
The Save Essendon Airport Group will continue to work our hardest in ensuring that Essendon Airport does in fact remain as an operational airport.
The group will temporarily take a back step from the media and focus on ensuring that Essendon Airport remains operational.
Rest assured that our group will continue to fight for the future of jobs, industry, tourism, emergency services and of course Essendon Airport itself.
I would like to take this opportunity to thank our many supporters who over the past 8 weeks since we were formed have come on board and helped us make this campaign possible.
Without the assistance of our many supporters this campaign would not have been possible, a special thanks to Malcolm Sharp, Kevin McGowan, Peter O'Rorke, Essendon Airport Pty Ltd and everyone !
The Save Essendon Airport Group are running two petitions. The online petition is submitted with the written one as a miscellaneous document. Please visit www.saveessendonairport.com.au and download the written one and get as many signatures as you can and once complete please post it back to us. We want your written signature to add weight to the campaign.
The Save Essendon Airport Group has been formed in response to calls by Federal Labor MP Kelvin Thomson, State Labor Premier John Brumby and the Close Essendon Airport Campaign to shut down the air transport hub. Essendon Airport is a vital part of Melbourne's infrastructure and is the gateway to Melbourne for many regional centres.
Essendon Airport is located north of Melbourne's CBD, and is home to Victoria's Air Ambulance fleet, Police Airwing, fire fighting aircraft, and other essential organisations, such as flight training, aircraft charter and aircraft maintenance facilities.
The airport was founded in 1922, long before the residents moved into the area. The Close Essendon Airport Campaign is saying the airport is environmentally unfriendly, how about trucks and cars on the Tullamarine freeway with smoke pouring out of their exhausts? Does this mean that we should close down the Tullamarine freeway?
The Close Essendon Airport Campaign is also saying it should be shut down because it's noisy, there is more noise on the freeway, and does that mean the train line going past my mate's place should be pulled up because it's too noisy? No! He moved into the area fully aware the train line was there.
On the Close Essendon Airport website they have a video on "recent" incidents at Essendon Airport. Seems quite funny considering the video incidents are more than eight years apart, with the last one on their website being 1993. There are more road "incidents" in the area surrounding the airport than at the airport itself.
I have also read numerous articles on the Close Essendon Airport Group saying that emergency service aircraft can relocate to Melbourne airport, does this group think? Do they know anything about aviation?
All aircraft arrivals and departures at Melbourne airport are on a schedule, an air ambulance fixed wing aircraft would have to wait until other aircraft have departed and landed before it can proceed.
Of course emergency service aircraft get priority, but they would still have to wait for the aircraft already on the taxiway to depart, this will cause delays to both the air ambulance and also to the major airlines and cause massive problems at Tullamarine.
Essendon Airport takes the congestion off Melbourne, just think if you were flying into Melbourne in a scheduled passenger aircraft, you would be put in a holding pattern until you could land, this will cause even more noise around Essendon because aircraft would be put in a holding pattern over the area waiting to land at Tullamarine.
Moorabbin and Avalon are too far away, just remember if a fixed wing air ambulance lands at Avalon it's another 40 minutes to get into Melbourne and this time is critical when you have a seriously injured patient on board, and that does not take in account the congestion during peak hour, this delay could be the difference between life and death for a critical patient.
Essendon Airport is also the gateway to the South West with regional airline Sharp Airlines flying into Essendon three times a day. The closing of Essendon Airport would severely impact the people of the South West if there flights were stopped, it will also have a large effect on many business travellers who use the facilities at Essendon every day.
Essendon Airport's close proximity to the Melbourne CBD allows business people to land at Essendon and attends meetings and conferences within the Melbourne CBD.
The Save Essendon Airport Group will work behind the scenes, we will campaign to save the airport through letters to parliament, newspaper advertisements, radio media, letter drops, television and a variety of other media types. The group will also conduct community meetings around the airport and also in reginal centres across Victoria.
The Save Essendon Airport Campaign urges all Australians to come together and support Essendon Airport, if we lose Essendon Airport it will impact many people from the lives of critical ill patients to Melbourne's heritage - we need to protect this airport.
The Save Essendon Airport Group is not in this to cause trouble and will not start any protests or rallies, we may confront people wanting to close the airport however we will not start a rally.
Join The Fight To Save Essendon Airport. Please Take A Moment To Sign The Petition. Please also download our main petition from our website and get all your family, friends and colleagues to sign the petition. Once complete simply post it back to us.
For more information on ways you can help or to find out when we plan to have our next meeting please visit our main website at www.saveessendonairport.com.au
The Save Essendon Airport petition to Signed By Supporters Of Retaining Essendon Airport, To Be Presented To The Vic State Government was written by Save Essendon Airport and is in the category Miscellaneous at GoPetition.
Save Essendon Airport