Save Austin's Free Spay/Neuter Services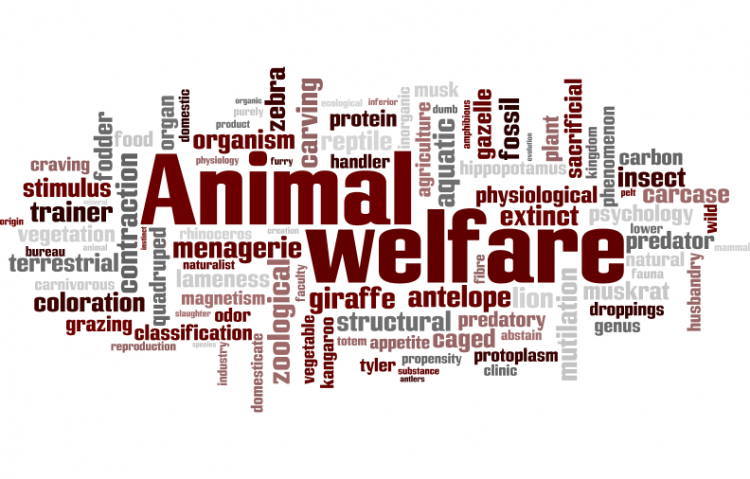 Target:

City of Austin

Region:

Website:
On Wednesday, July 22, the City Manager presented his proposed 2009-2010 City budget. The budget fully retained all Animal Services with no cuts to free spay/neuter, microchips, or feral cat funding! These programs are critical to maintaining our progress towards becoming a humane community – a place where no cat or dog is ever killed just for being homeless.
It was evident that this outcome was due in large part to the turnout at those Town Hall meetings and the huge public input on this issue through e-mail, phone calls, and signatures on the petition. Our city has so much to be proud of today and it is because of your support! Click the link below to see the full budget proposal
http://www.ci.austin.tx.us/budget/09-10/downloads/proposed_bgt_present_072209.pdf
Thank you for your support of Emancipet, and the City's Free Spay & Neuter program.
The City of Austin is facing a budget shortfall, and difficult decisions must be made about what services are most valuable for our community. Included in a menu of potential budget reductions are two proposals that threaten Emancipet's successful partnership with the City, a program that provides 4,000 free pet sterilizations (spay/neuter) and over 3,500 free rabies vaccinations to pets living in low-income neighborhoods each year. This program costs the City $195,000 per year.
There are two proposals for reducing the city outlay for this important spay/neuter program. One calls for a reduction in funding for the program by half, and funding it instead through unsolicited citizen donations. Because of the nature of a donation fund, this is far too unreliable a funding source for such an important and effective core program. The second proposal is to cut out the other half of the program completely, reducing the number of surgeries available by 2,000.
Unfortunately, these proposals will not save money. In fact, they cost more money than they save, will cause more animals to die, and will put human health and safety at risk in the neighborhoods we serve. The free sterilization program is an investment in prevention and sustainability, and it works. It is imperative that the free sterilization program remain fully funded, and as a core part of the City's general fund.
1. REDUCING THE FUNDING FOR SPAY/NEUTER ACTUALLY COSTS MORE MONEY THAN IT SAVES.
A 2005 LBJ School study of five years of program data conclusively determined that the free sterilization program reduced the intake of dogs and slowed the intake of cats at the shelter when compared to the non-program area. A reduction of half the program funding would cause a decrease of about 1,200 dog surgeries and 800 cat surgeries per year. Eliminating these sterilizations will lead to an increase in shelter intake, and that will cost the City far more than they will save by reducing this funding. One surgery costs about $33. The cost to shelter one animal is $141.95. This means that if eliminating these free sterilizations increases shelter intake by just 683 animals, the cost of housing those additional animals will be equal to the savings gained by City, resulting in net zero savings from this "reduction."
2. REDUCING THE FUNDING FOR SPAY/NEUTER PUTS HUMAN HEALTH AND SAFETY AT RISK.
Spaying and neutering animals makes them safer to live with humans. The vast majority of dog bites are from unneutered males, and most victims are small children. Further, because the budget reductions also include the elimination of free rabies vaccinations, these animals will also be more likely to transmit the deadly rabies virus when they do bite humans. Eliminating the only source of accessible pet sterilization and vaccination in these neighborhoods puts Austin's poorest children and families at risk of dog bites and attacks and of needlessly contracting dangerous diseases transmitted by unhealthy animals.
3. REDUCING THE FUNDING FOR SPAY/NEUTER MEANS MORE HOMELESS ANIMALS WILL DIE.
Shelter intake rates drive euthanasia rates. If more animals enter the shelter next year, the number of animals killed will also increase, reversing the inspiring progress Austin has made in the last several years. This is especially dangerous as we move forward with the construction of a new animal shelter that has the same capacity for housing animals as the current shelter. If we reduce this program, intake will quickly outrun the capacity of the new shelter, leading to higher euthanasia rates and a public outcry. Further, if this program displaces what is currently funded through the donation fund, such as treating sick and injured animals, something the shelter treats now, like a broken leg, will become a death sentence for otherwise adoptable dogs and cats in our shelter.
We, the undersigned, agree that the free sterilization program is an investment in prevention and sustainability, and that it works.
It is imperative that the free sterilization program remain fully funded, and as a core part of the City's general fund.
The Save Austin's Free Spay/Neuter Services petition to City of Austin was written by emancipet and is in the category Animal Welfare at GoPetition.
Save Austin's Free Spay/Neuter Services