SAUVONS LE PROGRAMME "IS" FRANCAIS DANS LES ECOLES PUBLIQUES DE MIAMI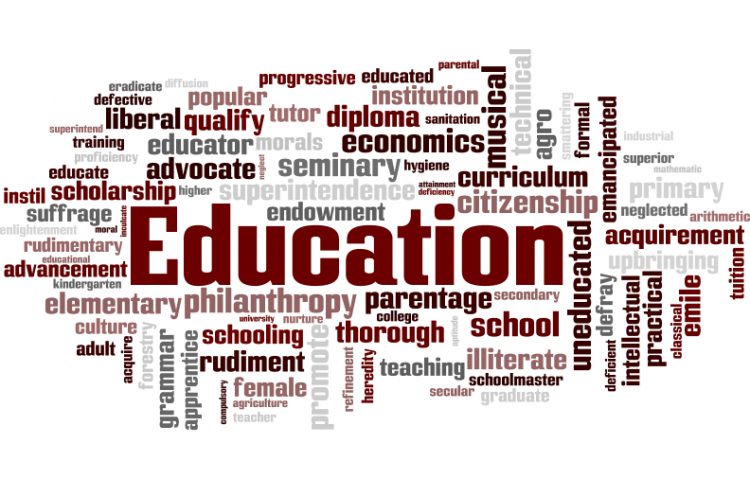 Target:

FIPA

Region:
Le programme a été créé il y a plus de 25 ans, suite à un accord signé entre le Gouvernement Français et Miami Dade. Ce Programme « bi-national », unique en son genre, permet aux élèves de familles de culture française vivant à Miami comme aux enfants de ressortissants d'Amérique du Nord, et d'Amérique du Sud qui apprécient la culture française, de recevoir depuis le « 1st Grade » (Cours Élémentaire) jusqu'à la « High School » (Terminale) l'ensemble du curriculum nécessaire pour se présenter au baccalauréat français. Le tout, dans le cadre de l'enseignement public Américain, c'est-à-dire GRATUITEMENT pour toutes les familles. Miami est la seule ville des Etats-Unis à proposer ce programme!
L'accord signé entre la France et Miami Dade County Public Schools prévoyait que Miami Dade accueille dans certaines écoles, les élèves souhaitant recevoir une éducation en français de même niveau et de même contenu que s'ils fréquentaient une école en France, tout en recevant en parallèle le même enseignement que les jeunes américains. Ce Programme « IS » avait reçu l'HOMOLOGATION de la France. De plus, le Gouvernement Français s'était engagé à fournir et à financer des professeurs de français formés en France. C'est pourquoi, jusqu'à l'année scolaire 2012-2013, sept professeurs étaient dépêchés dans ces écoles depuis la France. Double diplôme : le Baccalauréat français (mêmes épreuves qu'en France) permet aux étudiants d'accéder aux Universités en France, mais également aux Universités Américaines. En effet, la reconnaissance du Baccalauréat français par les universités américaines et canadiennes permet aux détenteurs du bac de valider des « crédits », faisant gagner une ou plusieurs années dans le cycle universitaire américain. Docteur Leyte Vidal, Principal de Sunset Elementary School, un des acteurs principaux de ce Programme IS à Miami, m'écrivait le 26 Octobre :
« Again, after 30 years of developing and delivering a high quality French Program to French families and families from around the world, the French Program at Sunset Elementary should be grandfathered in and be exempt of these new policies."
Nous avons déjà reçu le soutien de :
Mr le Député de la Fédération des Français établis hors de France, Mr Frédéric Lefebvre,
Mme Nicole Hirsh, Conseiller à l'Assemblée des Français de l'étranger,
Mr Xavier Capdevielle, Conseiller Consulaire, Vice-Président du Conseil Consulaire de Floride,
Mr Jacques Brion, Conseiller Consulaire,
Mr Franck Bondrille, Conseiller Consulaire.
J'ai également rencontré à ce propos, Mr L'Ambassadeur de France aux Etas Unis, Mr Gérard ARAUD et Mr le Consul de France à Miami, Mr Philippe Létrilliard.
Les 900 élèves qui suivent ce formidable cursus cette année, leurs familles, FIPA et moi-même avons besoin de votre aide et de votre soutien pour nous faire entendre.
Nous vous demandons de cliquer « LIKE » sur cette page Facebook afin de donner le plus de force possible à notre voix contre ce projet de « dèshomologation » du Programme IS d'enseignement du Français dans les Ecoles Publiques de Miami Dade.
Nous vous demandons aussi de publier sur vos pages pour que vos amis « likent » à leur tour notre action.
Merci d'avance pour votre précieux soutien !
Roger Pardo
Président F.I.P.A.
JE VOTE POUR LE MAINTIEN DE L' HOMOLOGATION ACTUELLE DU PROGRAMME "IS" DANS LES ECOLES PUBLIQUES DE MIAMI DADE PAR LE GOUVERNEMENT FRANCAIS ET LE MINISTERE DE L'EDUCATION NATIONALE:
-Sunset Elementary Public School,
-George Washington Carver Middle School,
-ISCH: International Studies Charter Middle/High School.
You can further help this campaign by sponsoring it
The SAUVONS LE PROGRAMME "IS" FRANCAIS DANS LES ECOLES PUBLIQUES DE MIAMI petition to FIPA was written by FIPA and is in the category Education at GoPetition.
SAUVONS LE PROGRAMME "IS" FRANCAIS DANS LES ECOLES PUBLIQUES DE MIAMI