Sauvez le lavoir à charbon du charbonnage de Beringen (Belgique)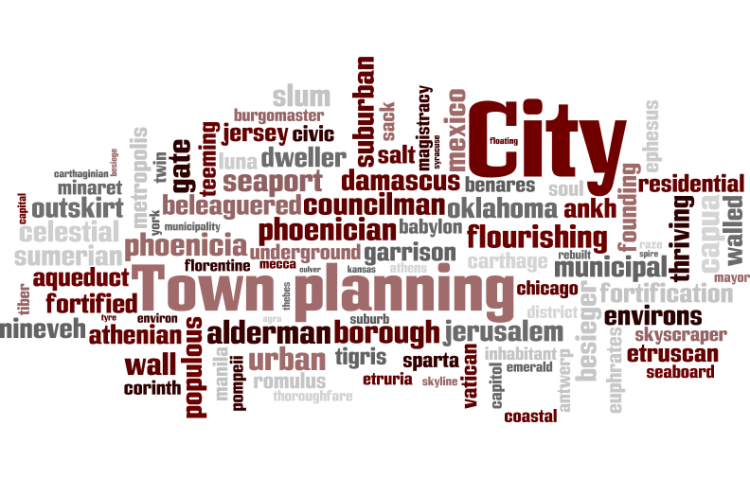 Target:

Geert Bourgeois, ministre-président flamand, en charge du patrimoine immeuble

Region:

Website:
Ce 'lavoir' (usine de préparation du charbon) fait partie du site minier de Beringen, une ancienne vaste mine à charbon située dans la province du Limbourg. Cette mine à charbon représente un exemple important du développement de l'extraction de charbon à grande échelle qui s'est déroulée en Europe et le reste du monde au 20ème siècle.
La construction de ce 'Lavoir', grande usine de préparation du charbon, a été construit en 1923 (Lavoir 1) et agrandi par la suite (Lavoirs 2, 3 et 4) pour constituer un ensemble prestigieux, un seul volume massif en fer, acier, briques verre, dominant le site minier et son environnement.
La mine de Beringen et le Lavoir dans sa totalité furent classés Monuments Historiques par le gouvernement flamand en 1993-1994 .
En 2009, la réaffectation de la mine fut assignée à la société PPP BE-Mine , dont le principal partenaire est LRM (la société de reconversion et d'investissement du Limbourg établie par le gouvernement flamand), ainsi qu'un certain nombre de sociétés de construction et d'immobilier. Ceux-ci ont conclu que la conservation de l'usine de préparation du charbon entière n'était ni souhaitable ni possible et - sans aucune étude approfondie de l'histoire du bâtiment - décidèrent de la démolition imminente des Lavoirs 1 et 3. Un parking automobile devrait se situer à l'emplacement du Lavoir n°1.
Une demande de permis de démolition pour le Lavoir n°1 a été déposée avant les vacances d'été 2017. Il est prévu qu'une fois ce lavoir détruit, la procédure de démolition du Lavoir n°3 sera initiée. Cependant, même si selon certains rumeurs il semble y avoir un accord politique concernant la démolition, le bâtiment n'a pas encore été déclassée et apparemment, la demande de démolition ne prend pas compte de cette considération.
A la mi-octobre, le conseil municipal de Beringen a refusé la demande de permis de démolition pour la section " Lavoir 1 ". Ce refus fait maintenant l'objet d'une procédure d'appel à auprès de la députation permanente de la province du Limbourg, qui doit examiner le dossier et prendre une décision d'ici début mars 2018. En ce moment on remarque beaucoup de pression politique et du lobbying pour obtenir un permis de démolition.
La démolition d'une grande partie du bâtiment revient à négliger l'importance de son intégrité. De cette manière, la démolition du premier composant (lavoir n° 1) se révèle un précédent dangereux à détruire davantage le bâtiment, menant à la perte progressive la valeur du site minier entier. En plus, donner un permis pour démolir une grande partie de ce bâtiment classé, sans déclassement, représenterait un grave et dangereux précédent pour les autres bâtiments classés monument historique en Flandre.
Cela peut également être considéré comme un mauvais signal au début de l'Année européenne du Patrimoine Culturel 2018.
L'usine de lavage du charbon du charbonnage de Beringen est l'un des 12 sites du patrimoine inscrits sur la liste restreinte (shortlist) du programme «The 7 Most Endangered 2018» par un panel d'experts dans divers domaines. Ce programme, lancé par Europa Nostra, la principale organisation du patrimoine en Europe et l'Institut de la Banque européenne d'investissement, avec le soutien du programme 'Creative Europe - Europe Créative' de la Commission Européenne, est surtout un appel à l'action. Il appelle les acteurs publics et privés aux niveaux local, national et européen à unir leurs forces pour sauver les trésors du patrimoine issus de notre histoire partagée et qui se doivent d'être sauvegardés pour les générations futures,
L'Association flamande d'archéologie industrielle vzw, plate-forme d'associations privées et de bénévoles travaillant en Flandre et à Bruxelles pour le sauvegarde et la mise en valeur du patrimoine industriel, soutient pleinement les actions de préservation et de revalorisation de ce bâtiment important
Nous demandons au Ministre-Président Geert Bourgeois et aux services et institutions impliqués dans le processus de prise de décision de
* 1) ne pas donner de permis de démolition pour des parties ou éléments de ce bâtiment unique
* 2) ne pas déclasser ou de modifier le statut protégé du lavoir à charbon, pour ainsi rendre possible la démolition des parties
* 3) de protéger le bâtiment contre la dégradation, de le maintenir intact, et en même temps de lancer une sérieuse étude architecturale et de faisabilité pour la réaffectation, l'interprétation et la mise en valeur du lavoir de charbon. Nous proposons, entre autres, de lancer un concours européen d'idées pour ce bâtiment
* 4) de chercher les fonds nécessaires pour cela et de les mettre à disposition.
You can further help this campaign by sponsoring it
The Sauvez le lavoir à charbon du charbonnage de Beringen (Belgique) petition to Geert Bourgeois, ministre-président flamand, en charge du patrimoine immeuble was written by VVIA vzw and is in the category City & Town Planning at GoPetition.
Sauvez le lavoir à charbon du charbonnage de Beringen (Belgique)