Sacuvajmo Hercegnovsko Pozoriste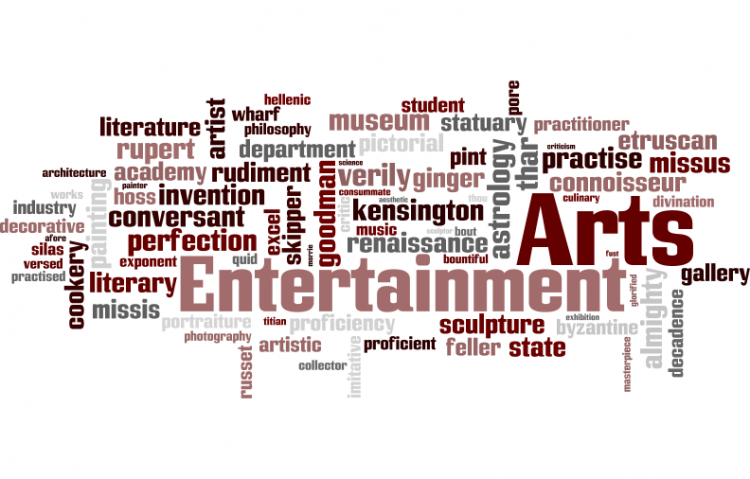 Target:

Ministarstvo prosvjete Crne Gore, Ministarstvo kulture Crne Gore, Opstina Herceg Novi

Region:
Na adresu Hercegnovskog pozorista stiglo je 4. oktobra, a donijeto u hercegnovskom Osnovnom sudu, u rekordno kratkom roku, rjesenje o izvrsenju iseljenjem HP iz zgrade u kojoj "stanuje" 23 godine. Rjesenje je donijeto na predlog izvrsnog povjerioca Muzicke skole Herceg Novi, a bez valjane izvrsne isprave u smislu Zakona o izvršnom postupku Crne Gore. Donosenjem ovakvog rjesenja povrijedjeno je ustavno pravo kojim nam se garantuje ravnopravnost u svakom postupku pred bilo kojim drzavnim organom, a posebno sudskim, kao i pravo na fer i pravicno sudjenje u razumnom roku. Hercegnovsko pozoriste nikada zgradu u kojoj radi 23 godine nije smatralo svojom, niti danas želi da je prisvoji, ali s obzirom na to da smo je koristili uz saglasnost nadleznih, i s ljubavlju održavali, i u njoj radili ne zelimo ni da nas iz nje istjeruju!
OTKUD HERCEGNOVSKO POZORISTE U ZGRADI KOJU NOVLJANI ZNAJU I KAO PALATA BUROVINA?
Dogovorom celnika Opstine Herceg Novi i republickih Ministarstava za kulturu i Prosvetu 1988. godine zgrada je data na koriscenje Hercegnovskom pozoristu. Zna se da je u njoj prije toga bilo obdaniste i samostan crkve Sv. Antuna, potom je do zemljotresa u njoj radila Muzicka skola. Zbog toga sto je zgrada u zemljotresu bila znacajno ostecena, pa u njoj nije bilo moguce organizovati nastavu, Opstina Herceg Novi je svojim i sredstvima samodoprinosa renovirala i opremila novi objekat za Muzicku skolu, u Starom Gradu. Tada je to bila najsavremenija Muzicka skola u Crnoj Gori, a i danas je u vrhu.
STA JE U HP KLUB HERCEGNOVSKOG POZORISTA?
U prizemlju zgrade koju nove generacije Novljana zovu Pozoriste, uz Amfiteatar, radi Klub u kome su dobrodosli prvenstveno clanovi HP (od osnivanja 1984. bilo ih je vise stotina), prijatelji HP, gradjani i gosti Herceg Novog, pozorisni i ostali umjetnici i stvaraoci nakon programa u Dvorani Park... Klub kakav ima vecina pozorisnih institucija na svijetu, najpopularnije mjesto za kulturu u Herceg Novom (anketa – Vecernje Novosti 2007/08). Zbog nepostojanja sanitarno-tehnickih uslova godinama djelatnost Kluba nije mogla da se ozvanici. Prvi put ove godine Klub je zatvoren – od strane turisticke, poreske i inih inspekcija. Nas pokusaj da dobijanjem privremene dozvole za rad, uvedemo rad Kluba u legalne tokove osujecen je. Predlog ugovora koji smo ponudili Muzickoj skoli, koja je na ovaj objekat uknjizena kao nosilac prava koriscenja, i koji bi sustinski samo formalizovao dogovor visih instituta iz 1988. godine – Grada i Države, na zalost, nije prihvacen, a uz nedobronamjerne price nastavljeno je u suprotnom smjeru – sve do zahtjeva za iseljenje Hercegnovskog Pozorista.
Pominjana je mogucnost placanja zakupa, sto smo takodje htjeli da prihvatimo, ali je i taj predlog brzo povucen. Zgrada u kojoj radi HP bila bi ruina da u nju nismo ulagali – uvijek vise dobre volje nego novca koji smo trosili na pripreme novih predstava.
STA TRAZIMO?
Da se zaustavi iseljenje Hercegnovskog Pozorista koje može da ocekuje iseljenje po sudskom rješenju – kome nije prethodio zakonit postupak - milom ili silom! Da se podrzi nase nastojanje da ostanemo u ovoj zgradi – jer za oktobar pripremamo predstavu sa Teatrom plus, jer nas ceka Kirka – po tekstu Dragane Tripkovic; (predstava za koju smo kao odgovorni saradnici dobili sredstva na Konkursu Ministarstva kulture i obecanje iz Opstine da ce je podrzati), jer hocemo da potvrdimo da smo zaista zasluzili Oktobarsku nagradu, da uz tri knjige vec objavljenih dramskih tekstova u prosloj sezoni, objavimo još jednu!
STA CEMO URADITI?
Protestvovacemo - igrajuci nase predstave. Gostujuci i pozivajuci u goste prijatelje Pozorista. Uvjereni da ce, poslije 27 godina naseg truda da dokazemo da smo na strani kulture Grada i Crne Gore, neko naci snage, volje, energije da zaustavi, suspenduje, stornira iseljenje Pozorista.
You can further help this campaign by sponsoring it
The Sacuvajmo Hercegnovsko Pozoriste petition to Ministarstvo prosvjete Crne Gore, Ministarstvo kulture Crne Gore, Opstina Herceg Novi was written by Hercegnovsko Pozoriste and is in the category Arts & Entertainment at GoPetition.
Sacuvajmo Hercegnovsko Pozoriste