rspca-gov desex me now: HIGH VOLUME-LOW COST- FREE DESEXING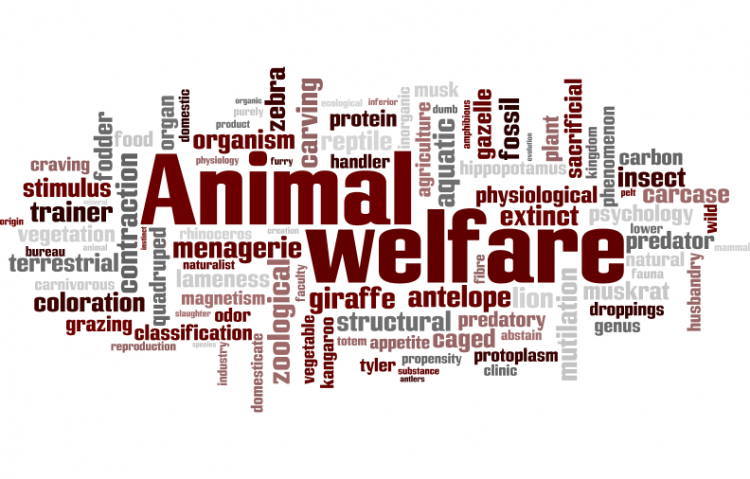 Target:

RSPCA-GOV

Region:
Message from Philip Wollen OAM
Founder "Winsome Constance Kindness"
My message is simple. Urge all the branches of government to fund low cost de-sexing programs for all domestic animals. I would also urge the respective RSPCAs to make this a major priority. It is not a complex problem. All it takes is a commitment to do so. The time for passing the buck and obfuscation is long past. The RSPCA can and must play a major role in the solution.
Please watch "The Puppy Mill" and many other films of this genre. I am sure you will be as outraged as I, and millions of others, are.
THE ANIMALS HAVE WAITED LONG ENOUGH.
In fact, it astonishing that such a simple problem has not been solved already.
Let's actually do something here in Australia.
Finally.
Yours faithfully,
Philip Wollen OAM
OVER 90 AUSTRALIAN RESCUE GROUPS UNITE IN THIS APPEAL.
SUPPORTED BY,
Philip Wollen OAM OF KINDNESS HOUSE MELBOURNE &
WINSOME CONSTANCE KINDNESS.
AUSTRALIAN'S FOR ANIMAL,
ANIMAL LIBERATION VICTORIA
ANIMAL PROTECTION SOCIETY OF WA Inc
ANIMAL RESCUE QLD,
ANIMAL RIGHTS AND RESCUE GROUP
ANIMAL ACTIONIST,
AlASKAN-MALAMUTE RE HOMING
AlBURY CAT RESCUE
ADOPT A RESCUE PET- Cairns and Surrounds
BEST FRIENDS ANIMAL RESCUE,
BORDER-COLLIE RESCUE AUSTRALIA
BEGA VALLEY LOST AND FOUND ANIMALS
BRISBANE VALLEY CAT RESCUE,
BIG DOG RESCUE.JACK RUSSELL RESCUE-AUSTRALIA
BEST FRIENDS ANIMAL RESCUE ( PERTH)
BIG EARS SANCTUARY
4 PAWS ANIMAL RESCUE INC
CATRESCUE
CAT ALLIANCE OF AUSTRALIA
9 LIVES CAT RESCUE,
CENTRAL COAST LOST AND FOUND ANIMALS
COMPANION ANIMAL RESCUE & ADOPTION
DOG RESCUE NEWCASTLE
DCH-ANIMAL-ADOPTIONS
DEATHROW PET'S
DACHSHUND RESCUE COAST TO COAST AUSTRALIA
FRASER COAST PET WARRIORS
FURRY FRIENDS ANIMAL RESCUE
FOREVER FRIENDS ANIMAL RESCUE
FUREVER FRIENDS BENDIGO
FRASER COAST CAT RESCUE
FARMS OF SHAME
FLICKS CAT RESCUE and ADOPTION
GRAFTON ANIMAL RESCUE
GOLDEN RETRIEVER RESCUE ( GRR)
GREYHOUND ANGLES OF WA.
GUNYAH ANIMAL HEALING SANCTUARY
HUNTER ANIMAL WATCH
HAPPY PAWS HAVEN
HEADING FOR HOME- Central Victorian Animal Rescue
HELP SAVE THE FURRY ONES
HOME SWEET FOREVER HOMES
INGRID'S HAVEN
JACKIE'S-2ND CHANCE ADOPTION SHELTER
JACK RUSSELL RESCUE-AUSTRALIA
LUCKY LITTLE PAWS RESCUE and ADOPTION
LITTLE PAWS KITTEN RESCUE ASS
LITTLE LEGS DOG RESCUE
LOST SOULS ANIMAL RESCUE
MOOROOK ANIMAL SHELTER
MAGGIE'S RESCUE
MOVING PAWS Inc
MAREEBA ANIMAL REFUGE
MAKE PET ADOPTION YOUR 1st OPTION
MAREMMA RESCUE VIC
MUTTS WITH MANNERS BEHAVIOR-MANAGEMENT
NEWCASTLE POUND POOCH
NO kill AUSTRALIA
NATIONAL DE SEXING NETWORK
NAPOLEONS MENAGERIE
NEW BEGINNINGS ANIMAL RESCUE INC
PETS FOR LIFE,
PAWS 'N' HOOVES ANIMAL RESCUE.
POUND-CC GROUP,
POUND ROUNDS,
PETS WITHOUT PARTNERS ANIMAL RESCUE
PERTH PETS IN NEED
PURR-FECT MATCH CAT ADOPTIONS
PAWS
PENRITH-WINDSOR LOST AND FOUND ANIMALS
PAW PRINT PRIVATE RESCUE
QLD & AUSTRALIA CAT RESCUE GROUPS,
RED COLLAR RESCUE
ROTTWEILERS and POUND HOUNDS
REPORT ANIMAL CRUELTY
SAWYERS GULLY ANIMAL RESCUE
SOUTH COAST ANIMAL RESCUE
SYDNEY PET RESCUE & ADOPTION INC
SYDNEY ANIMAL SECOND CHANCE
SA-DOG-RESCUE
SAVE A PAW ANIMAL RESCUE
SAVE A POUND POOCH NEWCASTLE
SUNRAYSIA ANIMAL REHOUSING GROUP
STAFFORDS IN NEED
SCALLYWAGS DOG RESCUE VICTORIA
SAFE Perth - Saving Perth Animals from Euthanasia
SO CARES
S.A.F.E Avon Valley
SOUTH WEST ANIMAL RESCUE
STAFFY and BULLY BREED RESCUE
SOUTH AUSTRALIANS AGAINST IRRESPONSIBLE BACK YARD BREEDERS
SERENDIPITY FARM RESCUE CENTER Inc
SHAR PEI Rescue Inc
TOWNSVILLE FOSTER & REHOMING ANIMAL
THE UNDERDOG, STAFFY AND BULL BREEDS RESCUE
(YAPS)-Young Animal Protection Society
WAGGA ANIMAL RESCUE
WARWICK ANIMAL WELFARE ASSOCIATION.
We are pleading for some help and support for our domestic animals here in Australia.
As many of you will know, every year over 250,000 dogs and cats are killed in our shelters and pounds!, the number keeps rising and the cruelty and neglect associated with it is heartbreaking.
For many years small animal rescue charity's have worked at the coal face of this tragic situation, saving unwanted dogs and cats from the public and unclaimed animals on Deathrow from the many pounds around the country. Many also have been assisting low income people with desexing their animals by working within their communities, they do all this on very limited funds and most involved are volunteers.
The USA/SPCA, BEST FRIENDS USA, SPCA New Zealand, Blue Cross/Dogs Trust UK, No KILL NATION USA and AWL Qld, with their G2Z plan and others all stress that one of the first steps to reduce the number of unwanted pets and the killing is for high/volume/low/cost/free desexing programs to be provided ASAP and targeted at the lower socio economic areas, who either can't or won't desex their pets, to all of us it makes perfect sense yes? and its already operating and proven overseas for 20 years.
Not so here and to date the large and wealthy organizations in Australia have failed to deliver any widespread high volume/low cost/free desexing programs and seem out of touch with the coal face issues. They do not liaise with smaller rescue groups and hence don't have a grasp of the problem and the "targeted" regions.
We are asking the RSPCA and the Government to put some serious funding into implementing HVLC desexing programs ( targeted) in each state urgently.
RSPCA NSW and RSPCA VIC have accumulated funds/assets of over $120 million dollars united and reportedly RSPCA all states over $200 million united.
They are the ONLY animal welfare group in Australia who are in a financial position to do so.
How long are we to sit by and watch as our major animal welfare organization continue hoarding the public's donated funds rather than using to save lives?, the time for change is NOW
We have put together a petition asking for this and plan to get TV/radio as much media support as possible.
We really need your help and support on this very important issue, why are so many animals born just to die?
The petition has only be going for a couple of weeks and already we have over 90 animal rescue organizations who have united as one voice as well as over 3000 private signatures in support.
Please take the time to consider our appeal for help and support on this matter and we look forward to hearing from you.
If you need additional information please contact "ANIMAL RIGHTS & RESCUE GROUP" Northern Rivers NSW on
02 66 221 881
ARRG founded 1995 is non- kill rescue center that has saved over 15,000 dogs and cats over the years, this group also help with low cost desexing program as limited funds allow. "We have people calling all the time wanting help! if we had the funds we'd help many more each week, they want help" says ARRG
Thank you for your time,
Regards
Grafton Animal Rescue and Animal Rights and Rescue group and over 90 animal rescue organizations.
Please sign this petition and it will be presented to RSPCA's & Government bodies.
Thank you.
You can further help this campaign by sponsoring it
The rspca-gov desex me now: HIGH VOLUME-LOW COST- FREE DESEXING petition to RSPCA-GOV was written by Animal Rights & Rescue Group & Grafton Animal Rescue and is in the category Animal Welfare at GoPetition.
rspca-gov desex me now: HIGH VOLUME-LOW COST- FREE DESEXING