Retention, Growth, and Parental Participation at BMMA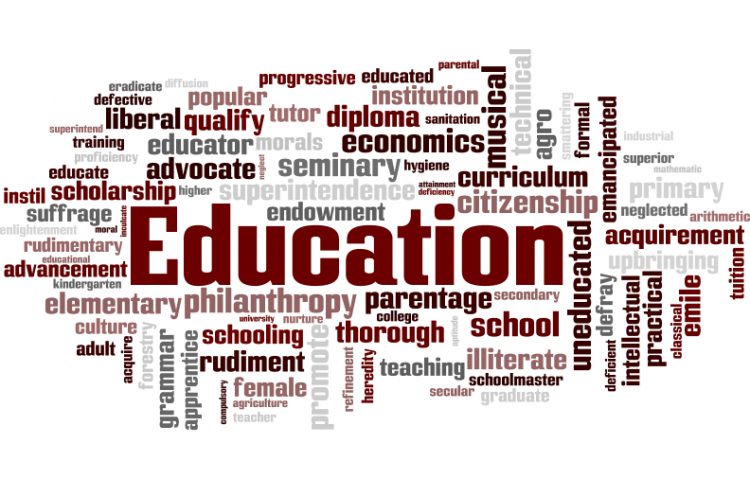 Target:

Bella Mente Montessori Academy Families and Community

Region:
We, the undersigned:
• Believe in the vision of Bella Mente Montessori Academy (BMMA) as an authentic Montessori school with founding ideals that include, but are not limited to: global citizenship; cultural, science, health and nutrition education; sustainability; and community.
• Understand that such an education requires teachers who are Montessori trained and experienced in classroom management. It also requires teachers who can provide education in visual and musical arts, national and world history, foreign languages, and physical education.
• Respect the legality and binding nature of the Charter and Bylaws of Bella Mente Montessori Academy, dated September 14, 2012 and October 7, 2014, respectively, which state, "With the exception of the District representative, directors shall be elected by the majority vote of the Board of Directors based upon the presence of a quorum. The School shall seek community members with expertise in areas critical to school success including but not limited to education, school finance, fundraising, facilities, government, business, and legal." It also states, "The Board will consist of at least 5 members, including: 2 community members, and a minimum of 1 parent."
• Love our children, and wish the very best for their futures. This, above all, is why we chose BMMA as it was represented to us from its origins.
Therefore, we ask that the BMMA Board of Directors consider our concerns:
1. The shortage of Montessori-trained teachers on staff at BMMA, due to both hiring practices and lack of retention;
2. The rapid turnover of staff, including Montessori-trained teachers, at BMMA;
3. The rapid growth of the student population from 325 students in 2013-14 (Year 1) to 550 students in 2014-15 (Year 2), an anticipated 650 students in 2015-16 (Year 3), rising to 750 students in 2016-17 (Year 4);
4. The lack of visual and musical arts, foreign language education, and a credentialed physical education teacher at BMMA three years after opening its doors to students;
5. The ongoing lack of a (minimum) five-member Board of Directors, with diverse parent and teacher representation; and
6. A perceived lack of concern for parent involvement and resolution in school decision-making, including but not limited to teacher retention, board participation, campus and student body growth, and enrichment program fulfillment at the Board and administrative levels.
After the Board's consideration of these issues, we urge the Bella Mente Board of Directors to open a full investigation and provide us with responses that implement the following solutions:
1. Raise and pass a motion requiring that all new hires to the teaching staff be Montessori certified. If a suitable candidate cannot be found, the growth of the school should be halted, and class offerings be modified according to the number of Montessori teachers currently on staff. Similarly, require that all current staff be Montessori certified, without exception, by a particular date, to be established at an open board meeting.
2. Provide a copy of the school's budget so that it may be reviewed by a third party. With a population increase of 59% from Year 1 to Year 2, the third-party budget review will ensure that funds have been properly allocated towards the needs of the student body before taking on further rapid growth.
3. Prioritize the hiring of visual and musical arts teachers and foreign language teachers ("specialists"). Identify a concrete funding method for these additional hires such as a reduction of administrative pay or requiring a Board fundraising goal be set and met annually.
4. Raise and pass the following motions:
a. Empowering BMMA parents to choose one or more parent nominee(s) for the Board of Directors to represent the interests of BMMA families,
b. Empowering teachers to choose one or more teacher nominee(s) for the Board of Directors to represent the interests of BMMA teachers and staff
c. Empowering the BMMA Community to vote for the candidates nominated by parents and staff to sit the Board of Directors for a period of time not to exceed those indicated the Charter and Bylaws. The number of parent and teacher directors shall be in direct proportion to the size of that segment of the BMMA community.
These solutions are in line with both a Montessori school and a transparent, honest community. If these suggestions are not implemented, we request a clear and thorough explanation as to why, with alternate and timely solutions provided.
We are a diverse community with many views on these issues. By signing this petition, each individual believes in the vision of an authentic Montessori public school and the changes necessary, as represented in the above statements, to achieve that vision. Each signature also represents support towards action by the Board to make immediate changes at BMMA to return it to its original vision of an authentic Montessori school.
You can further help this campaign by sponsoring it
The Retention, Growth, and Parental Participation at BMMA petition to Bella Mente Montessori Academy Families and Community was written by BMMA_Parents and is in the category Education at GoPetition.
Retention, Growth, and Parental Participation at BMMA