Requesting a U.S. Postage Stamp Honoring Johnny Cash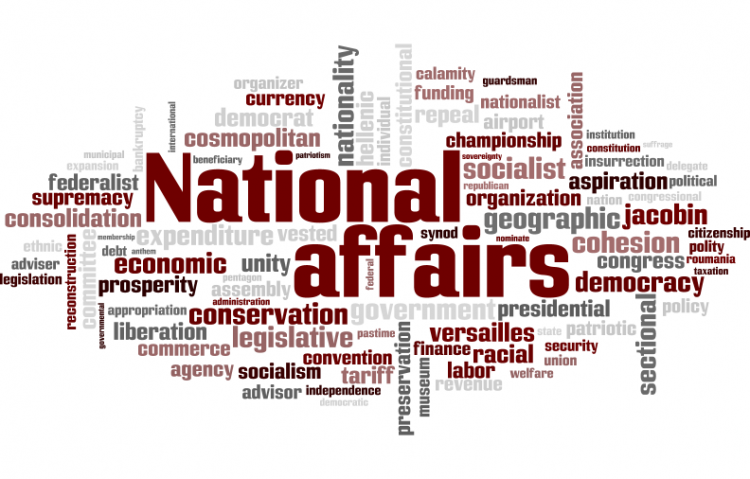 Target:

United States Postmaster Washington, D.C.

Region:
Jan 27, 2011: GREAT NEWS! I AM LEAVING THIS PETITION OPEN FOR AWHILE SO I MAY REVEAL TO THE WORLD THE WONDERFUL NEWS I RECEIVED YESTERDAY, JANUARY 26, 2011.
IT HAS YET TO BE RELEASED TO THE PRESS, HOWEVER, I FOUND OUT TODAY FROM THE BEST POSSIBLE SOURCE THAT APPROXIMATELY 4 WEEKS AGO, THE UNITED STATES POSTMASTER ALONG WITH THE CASH ESTATE'S LEGAL TEAM, HAS SIGNED THE NECESSARY DOCUMENTS MAKING IT OFFICIAL. THE STAMP WILL BE ISSUED.
THE USPS NORMALLY WAITS 10 YEARS AFTER THE PASSING OF AN INDIVIDUAL, HOWEVER, AN EXCEPTION HAS BEEN MADE IN DAD'S CASE. TO SAY THE LEAST, I'M VERY PROUD. I HAD NO IDEA THIS WAS EVEN BEING LOOKED INTO BY ANYONE. I WAS INFORMED IMMEDIATELY AFTER SENDING OUT THE PETITION.
WHAT A COMPLETE SURPRISE. NOT TO MENTION A BIT EERY. I'M TOLD THE PROPOSED ARTWORK TO ESTABLISH AN IMAGE IS CURRENTLY IN THE MAKING. THE COMPLETED ARTWORK(S) WILL THEN BE PRESENTED AND DECIDED UPON BY ALL OF JOHNNY CASH'S CHILDREN; ROSANNE CASH, KATHY CASH, MYSELF, CINDY CASH, TARA CASH SCHWOEBEL AND JOHN CARTER CASH.
WE ARE INCREDIBLY PROUD AND GRATEFUL THAT OUR COUNTRY WILL BE HONORING OUR DAD IN SUCH A WAY.
THANK YOU SO MUCH FOR YOUR SUPPORT IN THIS EFFORT! SINCERELY, CINDY CASH
-----------------------------------------------------------
I am starting this petition in firm belief that Johnny Cash should be honored on a United States Postage Stamp. I am his third daughter by his first wife, Vivian, so yes, I'm a bit partial. However, I knew my father's heart and his convictions and can think of no other man today that deserves to be honored in this manner more than him.
He was a true American who loved his country. He was genuinely dedicated to his fellow man. His heart was true to all others without passing judgement no matter their race, religion, acheivements or non achievements. He was the same man whether he was speaking to the President of the United States or the homeless man sleeping under the bridge in Nashville. He was an example to others of the true meaning of integrity, humility, sincerety, honesty and compassion. He was a gentle soul with a sensitive heart. He loved others and saw them as they were without passing judgement. I never heard him speak in a hateful tongue or a raised voice. He seemed to be, in my eye, a mysterious, tall dark figure when he entered a room and still, people seemed to me to be somehow comforted and feeling safe and unthreatened in his presence while in awe at the same time. He spoke to the world with his heart through the words of the songs he wrote.
He was passionate about his country and wrote the following recitation. Only he could present the following words to an audience that never failed to bring them to their feet and some to tears.
'RAGGED OLD FLAG' By Johnny Cash
I walked through a county courthouse square
On a park bench, an old man was sittin' there.
I said, "Your old court house is kinda run down,
He said, "Naw, it'll do for our little town".
I said, "Your old flag pole is leaned a little bit,
And that's a ragged old flag you got hangin' on it".
He said, "Have a seat", and I sat down,
"Is this the first time you've been to our little town"
I said, "I think it is"
He said "I don't like to brag, but we're kinda proud
of that Ragged Old Flag
"You see, we got a little hole in that flag there,
When Washington took it across the Delaware.
and It got powder burned the night Francis Scott Key sat up watching it, writing "Say Can You See"
It got a little rip in New Orleans,
with Packingham & Jackson tugging at its seams.
and It almost fell at the Alamo
beside the Texas flag, she waved on though.
She got cut with a sword at Chancellorsville,
She got cut again at Shiloh Hill.
There was Robert E. Lee, Beauregard and Bragg,
And the south wind blew hard
on that Ragged Old Flag
"On Flanders Field in World War I,
She got a big hole from a Bertha Gun,
She turned blood red in World War II
She hung limp and low, a time or two,
She was in Korea and Vietnam,
She went where she was sent
by her Uncle Sam.
She waved from our ships upon the briny foam
and now they've about quit wavin' her
back here at home
in her own good land here She's been abused,
She's been burned, dishonored, denied and refused,
And the very government for which she stands
Has been scandalized throughout out the land.
She's getting thread bare, and she's wearin' kinda' thin,
But she's in good shape, for the shape she's in.
Cause she's been through the fire before
and She can take a whole lot more.
"So we raise her up every morning
And we bring her down slow every night,
We don't let her touch the ground,
And we fold her up right.
On second thought
I guess I DO like to brag
'Cause I'm mighty proud
of that 'Ragged Old Flag'.
copyright by john r cash 1974
THANK YOU FOR YOUR TIME AND CONSIDERATION!!
We, the undersigned, call on the United States of America's Postmaster and all and any government officials that are deemed responsible for choosing new images and faces for U.S. postage stamps sincerely and without hesitation, believe Johnny Cash has earned this honor and is a perfect candidate as a true American that will live on in history.
Johnny Cash has not just entertained us since 1955 but he has given us countless, quiet messages and life lessons bringing things to our attention through the words he wrote and sang to us. He has brought joy through music, songwriting, acting, humanitarianism for more than a half century. Since 1955 until the day he left this world September 12, 2003, he has entertained us as a singer, songwriter, actor and true gentleman. He has given of himself in ways most are unaware of. His accomplishments are simply unmatched. To date, he is the only person, living or deceased that has been inducted into four of music's Halls of Fame. The Country Music HOF, the Rock and Roll HOF, the Songwriter's HOF and as of January 24, 2011, the Gospel Music Hall of Fame. This makes Johnny Cash the only person, living or deceased, that has achieved this monumental honor.
Johnny Cash was a dedicated and patriotic man who honored his country and spoke to us through his music humbly and genuinely while loving God, his family, mankind and mother nature and in that order of priority as his unshakable faith and his belief in God's word taught him. Unknown to most, Johnny Cash was an ordained minister as a result of Bible college via the U.S. Mail.
He never pushed his own or anyone else's specific views, beliefs or opinions on others, but simply seemed to set an example of true humility and devotion for all through his body of work.
We, the undersigned, feel he should be honored today by America the same way he honored America and his fellow man.
I believe it was best said by the Trustees of National University in San Diego when they awarded Johnny Cash with their highest honor.
Best relayed by simply sharing with you exactly as it reads:
THE TRUSTEES OF NATIONAL UNIVERSITY IN RECOGNITION OF HIS MERITORIOUS ACHIEVEMENTS HAVE CONFERRED THE HONORARY DEGREE OF DOCTOR OF HUMANE LETTERS UPON JOHNNY CASH. A FIRST CITIZEN OF THE WORLD OF ENTERTAINMENT FOR OVER A QUARTER-CENTURY - YOUR DEDICATION AND PROFESSIONALISM HAS INSPIRED MILLIONS THROUGHOUT THE WORLD. HUMANITARIAN AND ENTERTAINER EXTRAORDINARY, YOU HAVE GIVEN OF YOURSELF TO CAUSES AND PEOPLE EVERYWHERE, AND ALL OF US ARE IN YOUR DEBT. YOUR CREATIVE GENIUS, SUPERB SELF-DISCIPLINE AND WARMTH OF SPIRIT GIVE YOUR ENDEAVORS A PERSONAL AND UNFORGETTABLE ELOQUENCE. WITH AFFECTION, WE SALUTE YOU AND CONFER UPON YOU OUR HIGHEST HONOR.
IN WITNESS WHEREOF THIS DIPLOMA IS INSCRIBED WITH THE SIGNATURES OF THE CHAIRMAN OF THE TRUSTEES AND THE PRESIDENT OF THE UNIVERSITY, AND TO IT HAS BEEN AFFIXED THE OFFICIAL SEAL.
GIVEN AT SAN DIEGO THIS 8TH DAY OF MAY IN THE YEAR OF OUR LORD ONE THOUSAND NINE HUNDRED AND SEVENTY-SIX.
You can further help this campaign by sponsoring it
The Requesting a U.S. Postage Stamp Honoring Johnny Cash petition to United States Postmaster Washington, D.C. was written by shindig7 and is in the category National Affairs at GoPetition.
Requesting a U.S. Postage Stamp Honoring Johnny Cash