Replace/Remplacer Rue Amherst St. avec/with Rue Domagaia St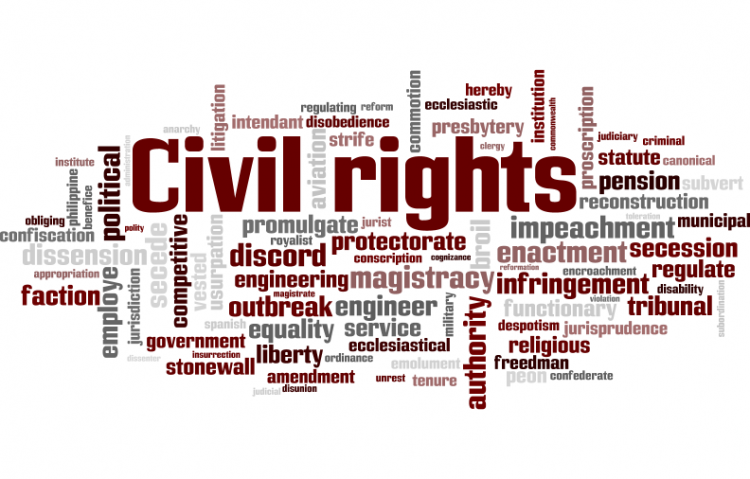 Target:

Montreal

Region:
Français à suivre...
Chief Domagaya was the son of Chief Donnacona, Iroquois leader from the village of Stadacona, present day Quebec City. It is said that Chief Domagaya and Chief Donnacona helped save Jacques Cartier's crewmen from scurvy by brewing and feeding cedar tea (Shimer, 2004 p. 44) and that Chief Domagaya was an aid to Jacques Cartier, informing him about the ressources in Hochelaga, present day Montreal. Chief Domagaya also acted as an interpreter between him and other Iroquois communities.
There is already a street in Hochelaga Maisonneuve named Rue Donnacona and therefore we feet it appropriate to name a street after his son Domagaya. He was a great man and deserves recognition for his contribution to the province of Quebec. This gesture will also initiate much needed appreciation of First Nation people in the development of the re-discovered world - North America.
------------------------
Lord Jeffrey1 Amherst was commanding general of British forces in North America during the final battles of the so-called French & Indian war (1754-1763). He won victories against the French to acquire Canada for England and helped make England the world's chief colonizer at the conclusion of the Seven Years War among the colonial powers (1756-1763).
Despite his fame, Jeffrey Amherst's name became tarnished by stories of smallpox-infected blankets used as germ warfare against American Indians. These stories are reported, for example, in Carl Waldman's Atlas of the North American Indian [NY: Facts on File, 1985]. Waldman writes, in reference to a siege of Fort Pitt (Pittsburgh) by Chief Pontiac's forces during the summer of 1763:
... Captain Simeon Ecuyer had bought time by sending smallpox-infected blankets and handkerchiefs to the Indians surrounding the fort -- an early example of biological warfare -- which started an epidemic among them. Amherst himself had encouraged this tactic in a letter to Ecuyer. [p. 108]
Historian Francis Parkman, in his book The Conspiracy of Pontiac and the Indian War after the Conquest of Canada [Boston: Little, Brown, 1886] refers to a postscript in an earlier letter from Amherst to Bouquet wondering whether smallpox could not be spread among the Indians:
Could it not be contrived to send the Small Pox among those disaffected tribes of Indians? We must on this occasion use every stratagem in our power to reduce them. [Vol. II, p. 39 (6th edition)]
As a war criminal and a British soldier who conquered the French, we feel it appropriate that the name of Amherst be removed as a street name and replaced with the appropriate name of a local Iroquois Chief, in this case Cheif Domagaya.
En Français --------------------------------
Chef Domagaia est le fils du Chef Iroquois Donnacona du village Stadacona, qui est présentement la ville de Québec. Chef Domagaia et Chef Donnacona ont sauvé les membres du navire de Jacques Cartier en leur donnant le remède au scorbut, la tisane au cèdre (Shimer, 2004 p.44). Domagaia fut d'une grande aide à Jacques Cartier lors de son arrivée en Nouvelle-France et le mena jusqu'à Hochelaga (Montréal). Chef Domagaia agissait aussi comme interprète entre les Français et le Iroquois.
Il existe déjà la rue Donnacona dans le quartier d'Hochelaga-Maisonneuve et nous sentons qu'il est approprié de remplacer Amherst par le nom de son descendant, Domagaia. Il fut un grand homme et mérite le respect pour sa contribution à la province du Québec et du pays du Canada. Ce geste contribuera également à la valorisation nécessaire du rôle des Premières Nations, Métis et Inuits dans le développement de l'Amérique du Nord, du Canada, de Québec et de Montréal.
___________________________________
__
Lord Jeffrey Amherst était général en chef des forces britanniques en Amérique du Nord pendant les batailles finales de la guerre de Sept-ans (French and Indians War) (1754-1763). Il a remporté des victoires contre les Français et conquis le Canada pour l'Angleterre. Il a aidé l'Angleterre à devenir le colonisateur principal au terme de la guerre de Sept-ans ( aussi nommée guerre de la Conquête). La guerre marqua la fin de la France en tant que puissance coloniale dans les Amériques (1756-1763).
L'hostilité entre les Britanniques et les Amérindiens après la guerre de Sept-ans a conduit à une des première tentatives de guerre biologique dans l'histoire de l'Amérique du Nord. En réponse au soulèvement de 1763, connu sous le nom de la rébellion de Pontiac, Amherst a suggéré d'utiliser la variole comme une arme pour mettre fin à la rébellion. Dans une série de lettres à son subordonné le colonel Henry Bouquet, les deux hommes ont discuté de la possibilité d'infecter le groupe de Pontiac avec la variole par des dons de couvertures qui avaient été exposés à la maladie.
En tant que criminel de guerre et soldat Britannique qui a conquit l'Amérique française et contribué à l'extermination des peuples et cultures autochtones, nous considérons approprié que le nom d'Amherst soit retiré en tant que nom de rue et remplacé par le nom approprié d'un chef Iroquois local, dans ce cas-ci Chef Domagaia.
Français à suivre -------------------------
We the undersigned, call on the City of Montreal to change name of Amherst St or Rue Amherst to Domagaya St or Rue Domagaya.
We do in honor of the Iroquoian, Algonquin and French who have lost their life to Captain Jeffrey Amherst as well as a sign of respect for all guidance and healing that Chief Domagaya gave Samuel de Champlain and his crew.
Français--------------------------
Nous les sous-signés, fait appel à la ville de Montréal pour changer le nom de la rue d'Amherst pour le nom de la rue Domagaya. Nous faisons en honneur des Iroquois, des Algonquin et les Français qui ont perdu leur à cause des actions de Capitaine Jeffrey Amherst. Ceci serait aussi un signe de respect pour tous les conseils médicaux et culturelle que Chef Domagaya a donné à Jacques Cartier et ses navires.
You can further help this campaign by sponsoring it
The Replace/Remplacer Rue Amherst St. avec/with Rue Domagaia St petition to Montreal was written by Teprine Baldo and is in the category Civil Rights at GoPetition.
Replace/Remplacer Rue Amherst St. avec/with Rue Domagaia St