Replace Warren Leight as Show Runner/Executive Producer on 'Law & Order: SVU'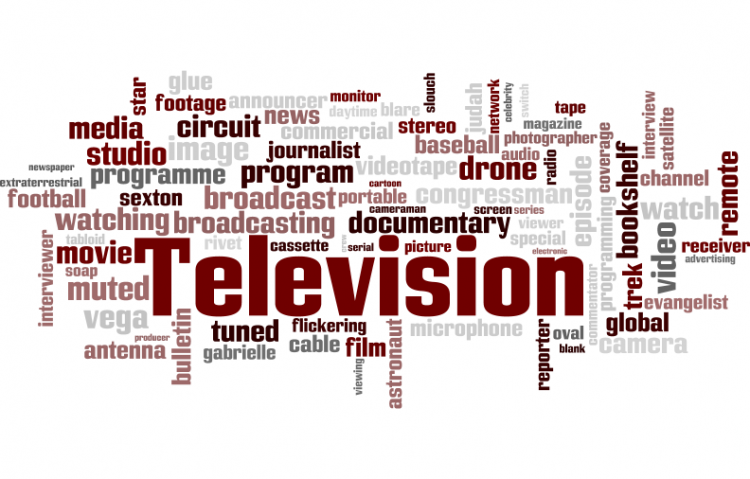 Target:

Dick Wolf/Wolf Films and NBC (National Broadcasting Company)

Region:
I'm Deborah Wallace,
NBC's long-running legal drama, 'Law & Order: Special Victims Unit' has had a rocky past couple of seasons. 'SVU's' previous show runner/executive producer Neal Baer departed in 2011, something the series needed because his writing style changed - for the worse - as the series progressed (Baer started on 'SVU' in season 2). Baer was replaced by 'Law & Order: Criminal Intent' show runner/EP Warren Leight, for season 13.
Christopher Meloni (Detective Elliot Stabler) departed the cast after season 12, Meloni played the Stabler charatcer since it's premiere in 1999. In season 13 Kelli Giddish and Danny Pino joined the cast of 'SVU' as Detectives Amanda Rollins and Nicholas 'Nick' Amaro, respectively.
Season 13 of 'SVU' was fair, it was nothing to write home about. Episodes were written the better than they had been in years (to some), and the guest stars were better as well: Anika Noni Rose, Treat Williams, Andre Braugher, Cameron Monaghan, Natasha Lyonne, Mehcad Brooks, Jane Adams, and Harry Connick, Jr. to name a few. Plus familiar faces were seen like, Stephanie March, Diane Neal, Linus Roache, Michael Weston, Dean Winters, and BD Wong (who also departed 'SVU' at the end of season 12).
But season 14 of 'SVU' is all over the place, story wise and guest stars. Season 14 has yet to see the familiar faces of past cast members (even less of Tamara Tunie, Medical Examiner Melinda Warner), the episodes (which are written in CI-formula under Leight) are not up to par with previous episodes of 'SVU' or they involve cases the ACTUAL Special Victims Unit would not even see, the writers are pairing Detective Benson (Mariska Hargitay) with an anonymous hand and 'experimenting' shipping characters (like Detective Tutuola and M.E. Warner, who is married)...
Not to mention that before the season started, Chris Meloni seeked that he might want to return to the series (guest starring of course), but via Twitter, Warren Leight has said Meloni doesn't want to -- and we KNOW that's a lie (see links below). Diane Neal has tweeted she'd like to come back to 'SVU'. And Stephanie March hasn't been seen or heard from on the show since season 13.
The episodes are just plain out of control and dare I say, "dumbed down"; they don't even follow the formula the show had followed for 12 seasons prior to Leight's arrival; the original mother ship 'Law & Order's' formula - police investigation in first half and mixed with court prep/trial scenes in the second half - where fans throughly enjoyed seeing Stephanie March & Diane Neal (ADA's Cabot and Novak) fill those roles in between seasons 2 and 9. Leight has a recurring ADA in S14, Rafael Barba (portrayed by Raul Esparza), who does fairly well, but we don't see enough of him in court.
But the real reason this petition was started, Warren Leight has allowed former boxer Mike Tyson (who was convicted of rape in 1992 -- and was a wife beater prior - Tyson to this day not claiming/taking responsibility for any of his crimes). Warren Leight ignored pleas from viewers - rape/abuse victims and survivors, or just fans of 'SVU' in general - who urged him not to keep Mr. Tyson's cast in the show. Tyson's character is set to play Reggie Rhodes, a man who may have committed his crimes due to a tough childhood, which seems to play right into Mr. Tyson's actual life.
Mr. Leight sparked unnecessary controversy and has showed that his interests lie in raking in viewers and money, no concern for the victims and survivors who watch this series on a weekly basis because it's message to empower victims and not their perpetrators. Mariska Hargitay's Foundation (Joyful Heart Found.) was even unaware of Tyson's casting on 'SVU', and 'NCIS' star Pauley Perrette even supports victims and survivors who don't want Tyson on 'SVU'.
A Few Links:
*Change.org petition to keep Mike Tyson off 'SVU' (Do please sign and pass along): http://change.org/petitions/nbc-and-law-order-svu-we-request-that-you-re-consider-casting-convicted-rapist-mike-tyson-on-law-order-svu?utm_source=share_petition&utm_medium=url_share&utm_campaign=url_share_before_sign
*Response to Concerns Over Casting of Mike Tyson on Law & Order: Special Victims Unit - from The Joyful Heart Foundation: http://joyfulheartfoundation.org/wordpress/response-to-concerns-over-casting-of-mike-tyson-on-law-order-special-victims-unit/
*Why in God's Name Is Mike Tyson, Convicted Rapist, Guest Starring on Law & Order: SVU? - from Jezebel: http://jezebel.com/5979095/why-is-mike-tyson-convicted-rapist-guest-starring-on-law--order-svu
*Should Mike Tyson Be on 'SVU' After Rape Conviction? Petition Says "No" - from The Wrap: http://www.thewrap.com/tv/column-post/petition-protests-convicted-rapist-mike-tysons-turn-svu-74581
*Christopher Meloni to return to Law & Order: Special Victims Unit - from Showbiz Spy: http://www.showbizspy.com/article/248643/christopher-meloni-to-return-to-law-order-special-victims-unit.html
We, the undersigned, call on Dick Wolf and the National Broadcasting Company (NBC) to have current 'Law & Order: SVU' show runner/executive producer Warren Leight, replaced IMMEDIATELY.
'SVU' is not only the last series in the 'Law & Order' franchise, unlike most TV dramas, it is one that helps empower victims or rape and abuse in real life, it lets them know that they can seek justice and that their rapists and attackers see the inside of a jail cell for their horrible crimes. And until 2013, the series NEVER cast an actual rapist to the series for ANY reason, this show inspires the victims, it's about the victims, and it's for the victims. And the casting of Mike Tyson is just a spit in the face to the actual victims out there who see their attackers glorified on television.
True, Mr. Tyson deserves a second chance, like anybody, but 'Law & Order: Special Victims Unit' is not the place for it. 'SVU' needs a show runner who will listen to ALL and not be picky and choosy -- and Warren Leight is not that person.
It's time to make a change, and it's time to make it TODAY.
You can further help this campaign by sponsoring it
The Replace Warren Leight as Show Runner/Executive Producer on 'Law & Order: SVU' petition to Dick Wolf/Wolf Films and NBC (National Broadcasting Company) was written by Anonymous and is in the category Television at GoPetition.
Replace Warren Leight as Show Runner/Executive Producer on 'Law & Order: SVU'