Remove Travel Ban to Nigeria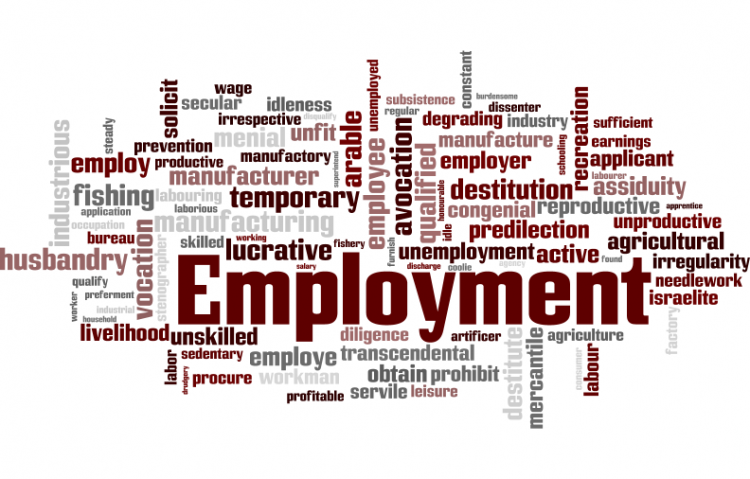 Target:

Office of President, Vice Pres., Dept. of Foreign Affairs, POEA, DOLE

Region:
The Philippine Government has imposed a total travel ban of Filipinos to Nigeria.
On October 1, 2007, the Office of the Undersecretary for Migrant Workers Mr. Esteban Conejos Jr. sent a directive to Philippine Overseas Employment Administration (POEA) Administrator Rosalinda Dimapilis-Baldoz to ensure the full enforcement without exception on the deployment ban to Nigeria. This is in relation to the meeting on September 27, 2007 presided by Vice President Noli De Castro and attended by officials from DFA, DOLE, OWWA, POEA, NBI, CFO and Ambassador Roy A. Cimatu of the PMEPC citing that the peace and order situation in Nigeria is unstable.
OFWs in Nigeria have done enormous efforts through different channels (phone calls, emails, letters) in a request to review and to lift the said deployment ban. Even the Philippine Embassy in Nigeria thru Ambassador Masarunga Umpa issued a statement on November 7, 2007 that they have requested and recommended the government officials in Manila to remove the travel ban.
The reasons to the petition for the lifting of the said ban are enumerated below:
1. The incidences of kidnapping of expatriates are confined mainly to a small area in Nigeria known as the Delta Region and they happen at remote swampy areas, creeks and lagoons of the region's two states, Rivers and Delta. However, these incidents are certainly not daily occurrences but rather isolated cases which government security agencies have categorised as criminal activities and are not reflective of the entire security situation of the country.
2. Multinational companies operating in the said region, in cooperation with government agencies, have very stringent and well-planned security and surveillance arrangements for all their expatriate and indigenous workers. Aside from such arrangements, these companies have updated contingency plans and evacuation procedures for said workers in the event of emergencies cropping up.
3. The Delta Region is far from Lagos and Abuja, the financial and political centers of the country. It is also far from other major urban centers like Ibadan, Benin, Abeokuta, Aba, in the south and Kano, Kaduna, Sokoto, Maiduguri, Ilorin, in the north. These places are homes to big communities of OFWs and their dependents - are peaceful and quite; daily life and business activities go on normally. True, there are social problems therein, but they are also the same problems that are in the Philippines and other countries, perhaps worse than what is in Nigeria.
4. The employment benefits of OFWs in Nigeria are far better and higher than those offered in the Philippines and in other countries. OFWs in Nigeria have made very positive impressions on their employers and are most likely to be re-hired. However, this current deployment ban will certainly affect such re-employment. Employers fully know that their Filipino workers can no longer return for employment because of this deployment ban. As a result, companies will source their skilled manpower requirements from other countries.
5. If we, OFWs in Nigeria who travel for home leave in the Philippines, are barred from returning to our employment, how can we meet our numerous financial commitments – monthly payments for mortgaged houses, children's school fees, feeding for the family, water and electric bills, financial support for aged parents, etc?
Are there employment opportunities in the Philippines which can provide us far greater benefits than what we receive from our employers in Nigeria?
6. It is only the Philippine Government which has imposed travel restrictions on its citizens who seek for gainful employment in Nigeria. Other countries, whose citizens have been subject to much severe cases of abductions/kidnappings, issue travel advisories only. This situation makes us a laughing stock among the expatriate communities in Nigeria.
We, the undersigned, call to the Office of the President & Vice President of the Philippines to remove the travel ban to Nigeria.
We are constrained to address this petition to concerned authorities and through this medium with the sincere hope that their urgent and kind intervention will finally provide succour to our plight. We have written letters, sent numerous e-mails and made so many calls to our Embassy in Nigeria, the Department of Foreign Affairs, the Department of Labour and Employment and the Philippine Overseas Employment Administration regarding this issue, but sadly it remains unresolved.
We have contacted members of Congress for their assistance but it is even more sad that our appeals have fallen on deaf ears.
On Nov. 17, Sec. Brion of DOLE issued a directive for partial lifting of the Ban, only to deferred/retrac it after one day.
Please help us spend the Christmas with our families.
You can further help this campaign by sponsoring it
The Remove Travel Ban to Nigeria petition to Office of President, Vice Pres., Dept. of Foreign Affairs, POEA, DOLE was written by OFWs in Nigeria and is in the category Employment at GoPetition.
Remove Travel Ban to Nigeria