Remove Protected Area Permit (PAP) From Manipur, India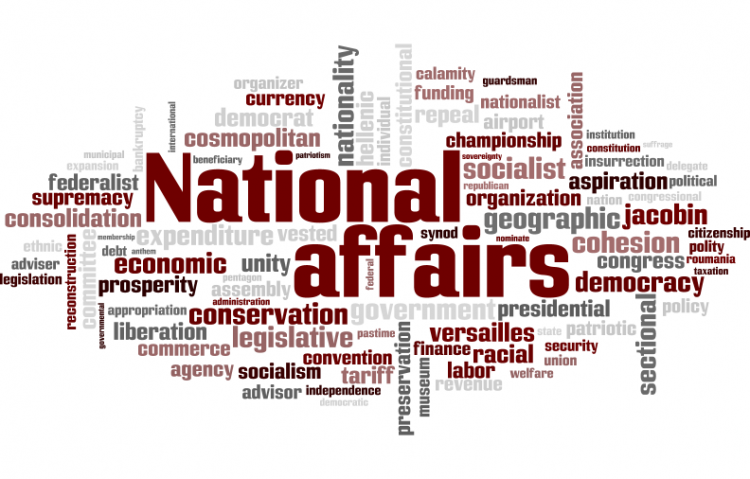 Target:

Prime Minister of India, Home Minister of India

Region:
We are happy to announce that the Government of India heard our online petition signed by more than a thousand people from all over the world and removed Protected Area Permit (PAP) System from the states of Manipur, Nagaland and Mizoram in India at the end of December 2010.
We sincerely thank all signatories, all individuals and organizations that worked for the movement and the Gopetitions for becoming factors that brought us this great achievement within a short time.
Sincerely,
Manipuri Association of Canada
Hon'ble Shri Manmohan Singh, Prime Minister of India
Hon'ble Shri P. Chidambaram, Minister, Home Affairs, India
Apropos, the 9th Pravasi Bharatiya Divas slated for January 7-9, 2011 in New Delhi - the Manipuris all over the world join the 24 million strong Indian diaspora to welcome the initiative to lay an elaborate platform for growth of Indians domestic and abroad. We are happy to note that India's North East Region will be focused during this event and that the Ministry of Development of North Eastern Region (DoNER) is an organiser.
While we acknowledge the special efforts of the government of India to boost the economic development of India's backward NE Region, we would like to draw your attention to the fact that some of India's archaic policies remain conflicting many of the new development initiatives in the Region defeating their purposes and objectives. One such policy potentially stopping the Manipuris from benefitting from the new programs of the Ministry of Overseas Indian Affairs (MOIA) is the Protected Area Permit (PAP).
PAP restricts the visit of foreigners to Manipur. It restricts even the overseas Manipuris born in India who wish to visit their home state, Manipur. The purpose of PAP as stated by the Indian Home Ministry is "protection of culture" of the people in certain places in the country. We do not understand in what way foreigners visiting Manipur for business or tourism can harm the Manipuris while they cannot do this to other Indians. In this age of globalization, the physical segregation of the people in Manipur from the overseas Manipuris and other foreigners does not relate anything to the protection of their culture. Rather, keeping them barricaded from foreigners will diminish their competitive abilities resulting in a crippled population. Manipuris have endured two millennia long history of their own, professed rich culture and performed illustriously in many fields at any level. They need exposure to a wider arena of competition and not protection in an enclosure to sustain their heritage.
PAP obliterates the rights and privileges of Overseas Citizens of India (OCI) or Person of Indian Origin (PIO) as these apply to the Manipuris. With OCI an overseas Manipuri will not have the right to freely visit and stay in his or her homeland in India while other overseas Indians enjoy these privileges. Even obtaining PAP by an overseas Manipuri for visiting Manipur sometimes poses an insurmountable problem as its application process is incongruous with that of visa timing.
The Confederation of Indian Industries (CII), Ministry of DoNER, and MOIA are trying to create grounds for attracting investments from overseas Indians and foreigners in tune with India's robust growth in all spheres. We assert that Manipuris in Manipur and elsewhere deserve a fair role in this cherished program. We fear that in the present circumstances, the progress India wants to make in the NE Region will go lopsided favouring the states without PAP in the same region while Manipur remains hamstrung by it. PAP makes India's genuine efforts to help its diaspora an unfair play leaving Manipur deprived of the opportunity. India's "Look East" policy envisages a large scope of interactions between India and various peoples and governments of the South East Asian countries through the North East corridor. PAP will significally fetter all steps in this initiative.
In spite of its beauty, natural resources and vivacious people Manipur had to witness a general decline in value system among its populace during the past four decades of its socio-political strife. Perhaps a paradigm shift may be required in India's development approach in the NE Region from the subsidy dispensing mode to a capacity building one. Removal of PAP is one essential step in this line.
We are concerned that PAP opposes India's commitment of equality of rights, privileges and opportunities to its citizens as enshrined in its democracy.
Based on the reasons described above we strongly believe that removal of PAP from Manipur is a socio-politically and economically sensible act for the Government of India.
We the undersigned, the Manipuri people and their Friends from all over the world respectfully call upon the Hon'ble Prime Minister of India and the Hon'ble Home Minister of India to:
1. Acknowledge our deep resentment and grave concerns about the impediments the Protected Area Permit (PAP) brings to the socio-economic progress of the people of Manipur State by shunting international visitors away from the region.
2. Remove the Protected Area Permit (PAP) System from Manipur to allow unrestricted entry of foreign visitors and overseas Manipuris of Indian origin to Manipur with an aim at giving a fair chance to the people in the region to meaningfully participate in India's development programs involving foreign investments, international trade and tourism etc.
3. Encourage discussions about the unequal status between overseas Manipuris and other overseas Indians as OCI and PIO holders due to PAP during the 9th Pravasi Bharatiya Divas in New Delhi for necessary expert recommendations to remove the discrepancy.
The Remove Protected Area Permit (PAP) From Manipur, India petition to Prime Minister of India, Home Minister of India was written by Manipuri Association of Canada and is in the category National Affairs at GoPetition.
Remove Protected Area Permit (PAP) From Manipur, India