Refuse China's propaganda TV Stations entry to Canada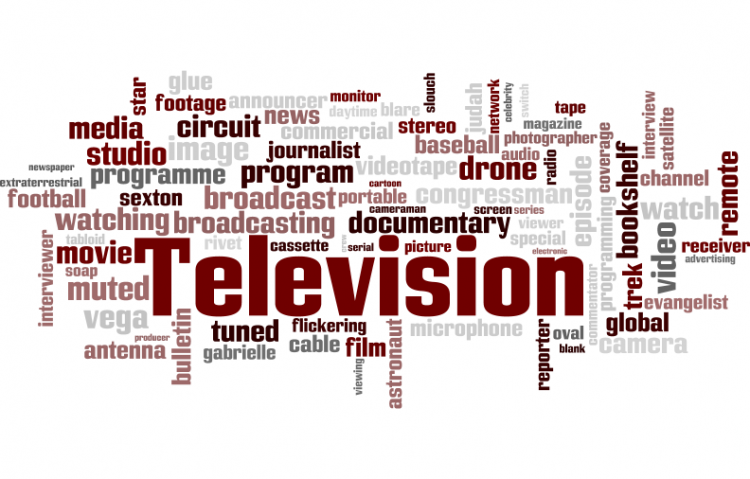 Target:

CRTC

Region:
April 28, 2006
NATIONAL POST
Rogers to offer China's propaganda package
Joel Chipkar, Special to the Financial Post
Published: Friday, February 24, 2006
Rogers Cable is sponsoring nine Chinese-language TV channels to broadcast in Canada, without warning its customers that the Chinese government will be using these channels to incite hatred and instill fanatic communist patriotism. A decision from the CRTC (Canadian Radio-television and Telecommunications Commission) on whether the channels should be allowed to broadcast unedited is pending.
The fundamental news source for these nine channels is the Xinhua News Agency, dubbed "the World's Biggest Propaganda Agency" by Reporters Without Borders (RSF).
According to a recent RSF investigation report, "The general public receives only superficial and distorted news ... as far as Chinese media goes, nothing is said, nothing is listened to and nothing is seen in China without the prior agreement of Xinhua.... At Xinhua, the administration and the CCP [Chinese Communist Party] are so alike that they are hard to separate."
The contempt for the truth and for human life surfaced in Chinese TV programs glorifying the 911 terrorist attacks. Beijing Television made a documentary called Attack America, proclaiming it to be an "educational film" that shows "America repaying its blood debts with blood."
Witness how China's state media deals with such issues as the 1989 student democracy massacre in Tiananmen Square. According to Chinese TV, the massacre didn't happen and the students were to blame for attacking the soldiers first. Imagine what that has done to the families of the dead. Imagine if your evening news blamed innocent Jews for provoking Nazi soldiers into gassing them.
When a Canadian Chinese-language broadcaster aired a news story produced by CCTV, one of the nine channels, that tried to frame Falun Gong for motivating a man to kill his wife, the Canadian Broadcast Standards Council (CBSC) ruled that it was "unfair and improper in its method of linking the murderer to Falun Gong." CBSC further stated that it was "not journalism" but "nothing more or less than a biased attack on Falun Gong by the producer of that news item."
Such "news items" have run rampant in China and have resulted in widespread hatred, torture and death of men women and children who practice Falun Gong. An Amnesty International report titled The Crackdown on Heretical Organizations states how these types of "massive propaganda campaigns" have been used in many CCP attacks throughout history.
Unfortunately, Westerners, even many Canadian intellectuals, appear to have very little awareness of the destructive nature of CCP propaganda, whose ultimate purpose is to maintain power by controlling what Chinese people see and hear. The government's desire for control is further witnessed in its attempt to control the Internet through what has become known as the Great Firewall of China.
Rogers Cable, which stands to make money selling Chinese propaganda in the Canadian market, may deny that it is peddling lies. Rogers also seeks to justify propaganda profits by saying that "engagement" and "openness" have a positive effect on the Chinese situation. However, when discussing foreign propaganda mandates with CCP comrades, these initiatives are not spoken of in terms of sharing China's culture or in terms of prospective business ventures. They are regarded as classic communist "struggles" or "battles" to attain victories in its foreign propaganda initiatives. As the head of the foreign propaganda office of the CCP, Zhao Qizheng, states, "During this struggle, [we] need to make best use of the favorable opportunities ... and try to dominate the overseas media. Our goal is to have the overseas media follow our propaganda."
Westerners would be naive to think the world exists on a level playing field under the presumption that everyone behaves as we do, or that everyone's voice should be given an equal and valid perspective. It is simply not true.
The CCP is a totalitarian regime with absolute power that is accustomed to doing as it pleases. It is responsible for the estimated killings of more than 80 million of its own people during its 60-year rule. It has blocked all uncensored media from entering China. It has through its own media rallied hyper-nationalism and allegiance to the CCP. And it is under no obligation to answer for its actions. Now it is looking outward.
Rogers Cable is planning to bring this propaganda package to Canada. Mixed into the Chinese TV channels sports, entertainment and news will be programming designed to "guide public opinion" of Chinese Canadians living here. Neither the CRTC nor Rogers will be able to monitor or regulate the nine channels to uphold Canadian laws and industry standards.
This mouthpiece for everything Canadians abhor does not deserve the endorsement of the CRTC.
The stations are: CCTV-4, The Satellite Channel of Southern Television Guangdong, Southeast TV station, Dragon TV, China Yellow River Television Station, Beijing TV, Hunan Satellite TV, Jiangsu International TV Channel & CCTV Entertainment Channel. They are no different.
Re: Broadcasting Public Notice CRTC 2005-124 -1
The undersigned petitioners oppose the addition of the 9 Chinese Communist Party (CCP) propaganda channels to the lists of eligible satellite services for distribution on a digital basis.
These stations are not media in the normal sense, these are "many channels but one voice" CCP propaganda - as long as what the stations broadcast is the CCP- party line, they broadcast it - including a lie, a fabricated story, or a piece of misleading news. No code of Ethics is followed. No freedom of speech. Programs celebrating the 911 terrorist attacks were broadcasted, to give an example.
Thousands of pieces of anti-Falun Gong propaganda to demonize the group were broadcasted in the past few years in this manner in CCP's campaign to eradicate the group.
You can further help this campaign by sponsoring it
The Refuse China's propaganda TV Stations entry to Canada petition to CRTC was written by Chaochen Guan and is in the category Television at GoPetition.
Refuse China's propaganda TV Stations entry to Canada