Reconsider Decision To Deny Tenure to Professor Alan Ruby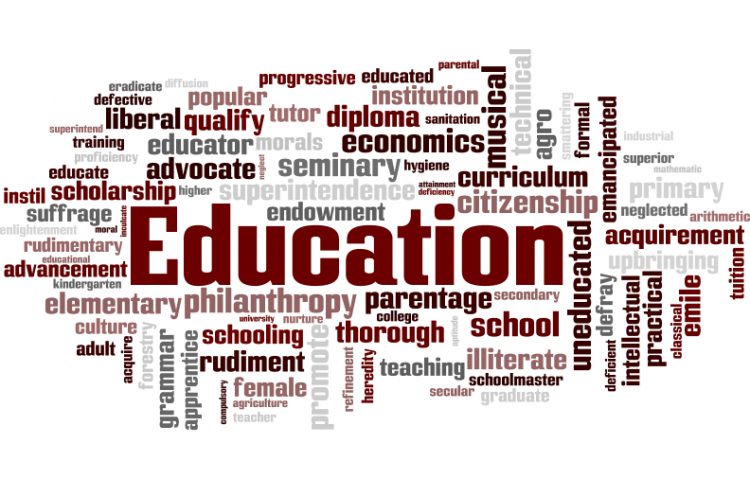 Target:

andyp@gse.upenn.edu, dougl@gse.upenn.edu, vprice@asc.upenn.edu, cade@upenn.edu

Region:

Website:
Dear Faculty, Colleagues, Alumnus and Students,
The Graduate School of Education at the University of Pennsylvania denied tenure in the spring semester 2010 to our cherished teacher, mentor, and friend, Professor Alan Ruby. For many, Professor Ruby has been an instrumental part of their education at the Graduate School of Education and we hope that you will join in this effort to petition for the reconsideration of his tenure application. Even if the decision is not reversed, we want our voices to be heard and Professor Ruby to know that he is valued.
This petition will be forwarded to the Graduate School of Education's administration for their consideration, as well as the provost and the vice-provost of the University of Pennsylvania. It will be submitted on April 15, 2010.
Please help ensure that this petition obtains the maximum number of signatures by spreading the word and forwarding it to as many students, alumni, faculty, friends, members in the community, and academics from other institutions.
As students, we hope that our concerns for the retention of truly exemplary faculty will be seriously considered.
*It is important to note that only a few weeks ago, a history professor was denied tenure within the School of Arts and Sciences. The students rallied together-- through submitting an editorial to the Daily Pennsylvanian and creating a petition-- similar to the one found here. Their proactive approach was overwhelmingly successful-- the decision was reversed, and the professor was actually awarded tenure.
Professor Ruby, for many students, has been one of the most inspiring professors during their GSE career. His passion for both his policy work and teaching are readily apparent in the classroom. His classes are rigorous, interesting and engaging-- he is known within the School of Education as one of the top instructors.
Professor Ruby is an invaluable member of the GSE faculty, the School of Education, and the Penn community. He is an irreplaceable teacher and mentor to the students past, present, and hopefully future. He consistently demonstrates his dedication to the students of the University of Pennsylvania through ensuring that they gain necessary, practical knowledge in their academic pursuits to arm them with skills from which they can draw upon in their future endeavors-- as policy-makers, teachers, international development officers, higher education administrators, and more.
For many of us, Alan Ruby was a major factor in choosing to come to Penn. When deciding between International Educational Development (IED) programs at PennGSE or other higher-ranked graduate schools of education, such as the Teachers College at Columbia and Steinhardt at NYU, the presence of Alan Ruby was the crucial factor. His impact is also felt far beyond the IED program. Students across GSE, including those in the higher education program, education policy program and the IED program have said time and again that Alan Ruby salvaged their overall experience at PennGSE. For whether or not it is apparent to the administration, many students are disappointed in the quality of education they have received at GSE, and for them, Professor Ruby has been the highpoint in an otherwise disappointing programs.
By valuing academic criteria above a lifetime of experience in the field, PennGSE is only hurting themselves. The reality is that having an IED program is essential in today's graduate education market, and the IED programs at many of PennGSE's biggest competitors are far more established. Furthermore, if the decision was a financial one, it was shortsighted and fiscally irresponsible. Alan Ruby started the IED program, a program which has received a very high volume of applications, especially considering that it is only in its second year. Along these lines, the program is currently comprised of approximately 50% international students. Apart from bringing in diversity and rich perspective, these students pay full tuition, thus generating significant revenue for the school.
Professor Ruby places value on teaching his students to speak and write in a concise and direct manner. To that end, let us be perfectly clear: as we meet individuals who are considering attending a graduate school of education, we may be hesitant in recommending PennGSE. Beyond that, some alumni may strongly discourage prospective students from attending PennGSE if they have any interest in the world that exists beyond the confines of the United States.
It may well be too late to change the situation. Please know, however, that there are real consequences to the action of terminating Professor Ruby's contract. As you may know, he is a "senior fellow," not a tenure-track or tenured professor. This year is the last in his five-year contract, and he will not be returning to GSE next year because Dean Porter (and perhaps others, we're not sure) has decided not to renew his contract. The reason is simple: Alan Ruby is expensive, and GSE believes that the money is best spent elsewhere given its current circumstances and objectives.
Alan Ruby stated very clearly that he feels that Dean Porter has dealt very straightforwardly and honestly with him, and that the decision to not renew his contract has been made after careful consideration. Yet, the administration failed to reach out to the students - their clients so to say. The reality is, prospective students will give more credence to what alumni say about the program rather than turn to look at rankings...
Time is of the essence, as the University of Pennsylvania has stated spring 2010 to be his last semester.
We would like to submit this petition by April 15, 2010, for review to the administration of the Graduate School of Education and also the Provost and Vice-Provost of University of Pennsylvania.
As stated in the Background statement, even if the decision is not reversed, our voices should be heard, and Professor Ruby should be made aware of the fact that he is valued.
Please spread the word before April 15th and forward this message to as many people as possible.
You can further help this campaign by sponsoring it
The Reconsider Decision To Deny Tenure to Professor Alan Ruby petition to andyp@gse.upenn.edu, dougl@gse.upenn.edu, vprice@asc.upenn.edu, cade@upenn.edu was written by GSE Students of Penn and is in the category Education at GoPetition.
Reconsider Decision To Deny Tenure to Professor Alan Ruby