Radio For All Australians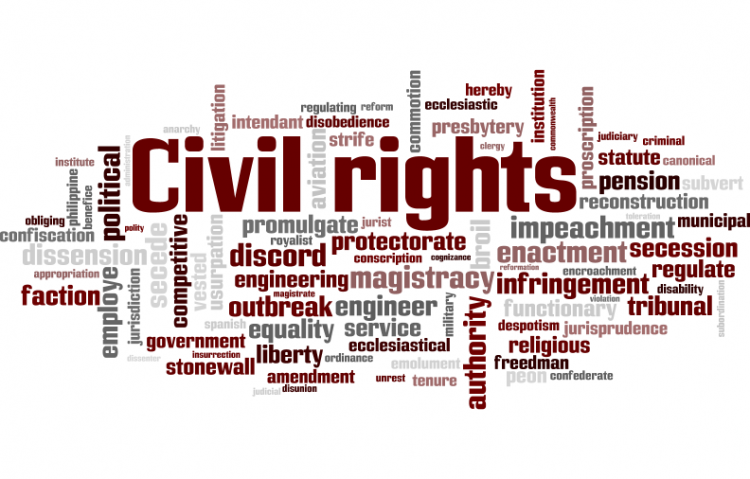 Target:

Federal Goverment

Region:

Website:
Radio For All Australians like to thank you for signing our Petition. Please Email Mr. Graeme Innes AM, the Disability Discrimination Commissioner.
www.hreoc.gov.au/disability_rights
And tell him this is not just for him and the blind it is for all Australians no matter where you live in this great country of our.
Radio For All Australians. WHAT IS RADIO FOR ALL AUSTRALIANS?
RFAA is a dedicated and committed Association Bringing Words to Life for everyone throughout Australia. Broadcasting facility we hope the Federal Government will run a radio station like the ABC transmitted across the whole of Australia. In what state this station transmits from? We don't care. ABC 2 should have taken this problem on.
WHO WILL BENEFIT FROM THIS RADIO STATION?
Many people who suffer from the following:
Stroke, Cerebral Palsy, Illiterate, Muscular Dystrophy, Spinal Injury causing Quadriplegia, Multiple Sclerosis, Leukodystrophy, Brain Injury, Hemiplegic, Motor Neuron Disease, Spinal Bifida, Amputees, Alzheimer's Disease, Downs Syndrome, Parkinson's Disease, Emeritus, Cataracts, Cancer, Glaucoma.
Remember that at any given time this could include YOU.
DO WE HAVE RADIO STATIONS FOR THE PRINT DISABLED? NO
That is why we are striving to cover Queensland and eventually all of Australia.
WHY IS THIS TYPE OF RADIO STATION ESSENTIAL?
We have in excess of 9 million Print Disabled people in Australia. Present day Radio is not suitable for every persons needs. RFAA's programming will have National & Local news, births, deaths and marriages read, old and new plays. Self help issues, community awareness, current affair programs, serials, and tourism. Also there are many educational programs that they could benefit from in assisting these people to cope with everyday life.
It would be of immense benefit for the people living in the remote outback Australia, the entire network of Australian Prisons. Bearing in mind many prisoners are incarcerated by the mere fact of their illiteracy. Benefit also passing to the huge amount of aged people & invalids in Nursing Homes & Hospital system nation wide. Our program will provide a unique listening opportunity for people with Print difficulties and information for their Carers. The list is far to long and complex to include in this flyer.
HOW WILL THIS STATION BENEFIT YOU AND YOUR FAMILY?
RFAA will provide a vital link for people and services in any community. It will improve your quality of life by Bringing words to life. No matter where you live or are holidaying in Australia you will be able to tune into RFAA. Other benefits would be employment in all areas of Radio.
DOES RFAA HAVE GOVERNMENT SUPPORT?
YES it does. 90% of Federal and State Parliamentarians and Local Councils throughout Australia support RFAA'S concept.
DOES RFAA RECEIVE FUNDING GRANTS OR FINANCIAL SUPPORT?
We have received a few small donations from Members and annual subscriptions. So far we have missed out on all grants. We rely heavily on the pockets of the Management committee for funding for RFAA and we will continue to press for grants and financial support to get our Radio Station up and running.
________________________________________
Please help us now by writing to Senator the Hon. Stephen Conroy Minister for Communications at Parliament House Canberra ACT 2600. minister@dbcde.gov.au
If you like you can write to Senator the Hon. Stephen Conroy Minister for Communications at Parliament House Canberra ACT 2600.
Poem by Celia Berrell
RADIO FOR ALL AUSTRALIANS
Perhaps one day I'll see no more than blurs of light and dark.
And want to read this page you see of alphabet and marks.
But will I have a friend nearby who's happy to impart the written information I may need to soothe my heart?
Until they teach the guide dogs how to talk and read as well, I know a sense of helplessness should trap me in its shell.
And would I be alone in this debilitating plight, when so many Australians can neither read nor write?
So tell me stories, topics too and interest programmes And please provide a Radio Station For All Australians.
Bringing Words To Life
You may need it tomorrow
Do you know there are 8 million Australians and increasing daily who lack the advantages of the value of the written word.
Radio for all Australians Inc. was established by a group of enthusiastic people dedicated to bringing the joys of the written word, which can be shared by all.
The concept is to establish a National Radio Station that will provide a primarily talking format to fill the present void. Creating Theatre of the Mind to bridge the gap of isolation that these people feel.
Radio for all Australians
Is a non-profit organisation dedicated to delivering a quality service?
"Bringing words to life"
● For people with limited capacity:
● To hold or handle printed information.
● Have perceptual or other disabilities which limit their skills to follow a line of print or which effect their concentration.
● Have insufficient Literacy or Language Skills and cannot comprehend the printed information
● RFAA is a non-political and non-secretarial organisation. Because of this we are able to enjoy the support local, state and federal parliamentarians.
● RFAA welcomes and encourages your support and input in all areas of this project. We are looking for creativity.
• Play writes, Poets, Storytellers,
• Storywriters, and Newsreaders,
• Comedy writers, writers, Producers,
• Performers and artists
PETITION TO THE HONOURABLE THE SPEAKER AND MEMBERS OF THE HOUSE OF REPRESENTATIVES ASSEMBLED IN PARLIAMENT:
The petition of certain citizens of Australia, namely "Radio for all Australians Association Inc" Draw to the attention of the House the need for the establishment of a radio station for the benefit of those people who suffer the inability to read the spoken word and for the benefit of the Community in General. 
The Federal Government has spent millions of dollars making sure that deaf people in this country receive television services.
But for those who can't read or write, which is some 8. million Australians, there is a strong need for a special radio license and frequency, so these special programmers can be broadcast all over Australia. 
Your petitioners therefore request the House to urgently consider the need for the introduction of legislation to provide this essential service.
The Radio For All Australians petition to Federal Goverment was written by Ken Hall and is in the category Civil Rights at GoPetition.
Radio For All Australians