Purcellville Residents Opposed to Apartment & Entertainment Complex Next to Catoctin Creek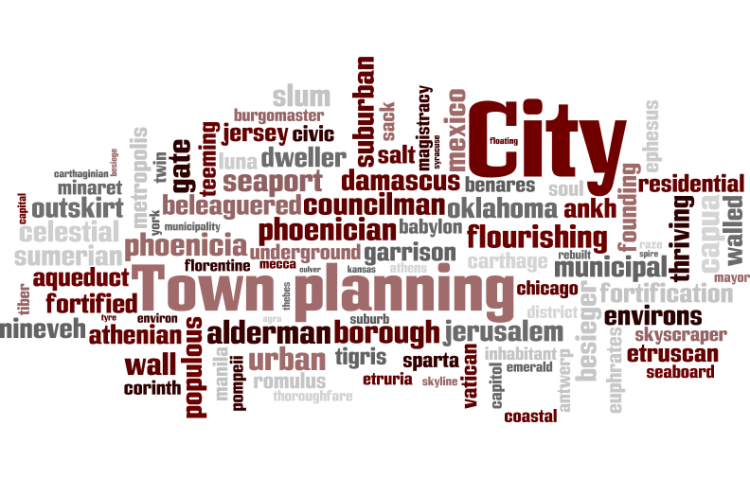 Target:

Town of Purcellville

Region:

Website:
Purcellville Residents fought for their small town and made their voice clear. The Town Council were inundated and the apartment developer pulled their application just days before the public hearing before the Town Council.
Tilley Entertainment has not given up on placing their project in Purcellville and now seeks to place it on the Klein property off Rte 287 near John Deere and Wright Farm.
*Please Only Sign Once, multiples will be deleted*
NEWS RELEASE FROM TOWN:
PURCELLVILLE, VA (March 11, 2014) – The Special Meeting and Public Hearing of the Purcellville Town Council scheduled for Wednesday, March 12, 2014 at 7:00 PM in the Council Chambers of the Purcellville Town Hall is CANCELLED for the following reasons: (1) The applicant for the Catoctin Creek Towne Center Comprehensive Plan Amendment, CPA #12-01 and the Catoctin Creek Towne Center Rezoning, RZ #12-01(a) has elected to withdraw its applications, and (2) the applicant for the Catoctin Creek Town Center Special Use Permit for an Outdoor Commercial Recreational Facility, SUP #13-04 has requested that the Town postpone the public hearing scheduled for March 12, 2014, which request has been granted.
We won't be complacent and will continue to fight any development that doesn't preserve the small town character of Purcellville.
As concerned residents of Purcellville, we are opposed to any recommendations, policies, or plans which do not have the primary goal of preserving and protecting the existing quiet and safety of our community and environment. Purcellville is a small town; any development within Town Limits is in all of our back yards.
S.L Nusbaum wants to build Apartments on 13 acres with an apartment capacity of 176 units. It will have 423 Parking spaces and one entrance/exit off of Hirst Road.
In October 2013, The landowners of a total of 32 acres bordering Maple & Hirst have submitted a revised concept plan with Tilley Entertainment proposing 8 acres of "open-air space" (outdoor amphitheater) for local events, concerts, festivals, craft shows, and flea markets. 7 Acres will be dedicated to "fun, food, and games" such as bumper boats, miniature golf, ice cream, food court, batting cages, go cart track, laser tag course, and arcade. The outdoor facility would be open until 10pm and the indoor one until 1am.
Citizen Concerns:
*Purcellville must keep its promises to meet the needs of our residents and still put in place protections for natural green spaces. If we don't, we will allow development to degrade Catoctin Creek and ruin the small town life we enjoy today.
*Tree City USA designation impacted. There is potential for negative environmental impact with the removal of so many 100yr old trees in and around the floodplain/creek/nature preserve. The Comprehensive plan recommends maintaining a 100-foot wide buffer around streams and creeks to filter pollution and the development is asking for three buffer exemptions, which are not specified in detail.
*This area of Catoctin Creek includes the nearby Chapman DeMary Trail, the Kane Reserve, and Wetlands that should be preserved. This creek harbors sensitive animals and a myriad of other creatures that make it special and worth saving.
*Our Town should consider the visual, natural, and recreational value of this scenic creek in their permitting process. This stream is one of our most valuable natural resources in Purcellville and we need to protect and preserve the riparian habitat and aquatic life that exists there.
*An Apartment Complex & Entertainment complex is NOT the face that Purcellville wants to present to visitors and residents as they enter our small town or pass through on Route 7.
*High-Density Housing or any over-development in the Hirst Corridor will create more traffic and greater need for traffic mitigation and construction which will erode the small town feel of Purcellville. The traffic study says that this development will put 9K vehicles onto our local roads DAILY and Hirst Road will no longer be an effective bypass road through town due to additional turn lanes/traffic lights. Several annexations and the addition of 247 homes (Mayfair), the 61 Townhouses being built on 21st Street, and continual growth outside of town limits will put continual strains on Purcellville roads and schools.
*The Bike/Pedestrian Crossing of the W&OD trail across Hirst Rd. will no longer accommodate residents safely.
*Increase demand for public safety services and infrastructure, which will lead to additional taxes needed to service the additional residents without adding an adequate tax base to Purcellville.
*Violates Purcellville's Community Plan. Zoning changes should only be permitted with support from neighboring properties. Zoning is like a promise, assuring those surrounding the property and potential buyers so that they can make an educated decision of whether to invest or live in that area.
*Development should include attractive architectural features and parking screened from view; a low-income apartment complex has a low probability of meeting the town litmus for building (we are getting a repeat of the three existing apartment complexes in town). The Architectural Review Board presented the builder recommendations for needed changes with the builder representative responding that it would "be cost prohibitive" to make changes to time-honored materials.
Please Visit Our Blog for more information http://tinyurl.com/bhob5pg
MAKE A DIFFERENCE - Attend Every Meeting
Email Mayor Bob Lazaro at BLAZARO@purcellvilleva.gov
Tell him to Vote Against this project and hold him to his word to "ensure the continued protection of the small town character of our community".
Send copies of emails to council to stopaptspurcellville@hotmail.com
Purcellvile Residents Opposed to Apartment & Entertainment Complex Next to Catoctin Creek Wetlands.
As residents of Purcellville, we are OPPOSED to the development of High Density Apartment Housing and a large Entertainment Complex located off of Hirst Rd and Maple Avenue.
This project will have a negative impact on the Town's Green Spaces, Sensitive Environment of Catoctin Creek, Character of our Town, Traffic, Schools, Environment, Noise, and Property Values.
This Development Plan violates the Purcellville Community Plan.
I urge you to Please Vote NO!
The Purcellville Residents Opposed to Apartment & Entertainment Complex Next to Catoctin Creek petition to Town of Purcellville was written by Purcellville Residents Opposed to Apartment Complex and is in the category City & Town Planning at GoPetition.
Purcellville Residents Opposed to Apartment & Entertainment Complex Next to Catoctin Creek