Protest against broadcasting slander film "Generation War" in Australian SBS One TV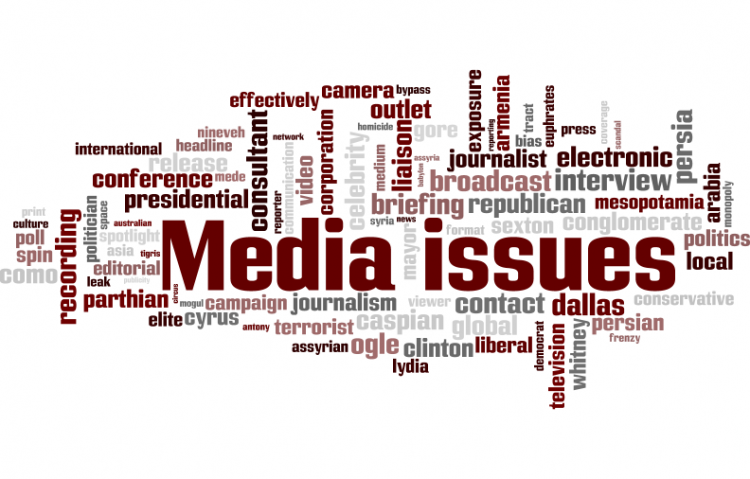 Target:

joseph.skrzynski@sbs.com.au, michael.ebeid@sbs.com.au, formalcomplaints@sbs.com.au

Region:

Website:
12 stycznia 2014 roku o godz. 8:30 PM lokalnego czasu (niedziela , prime time) oszczerczy serial będzie emitowany w australijskiej telewizji państwowej SBS One.
Prosimy wszystkich o wysyłanie protestów do szefa tej telewizji Josepha Skrzynskiego (!) i żądaniem odstąpienia od planów emisji. Polaków w Australii prosimy o wysyłanie także protestów poprzez formularz wysyłkowy tej telewizji link: http://www20.sbs.com.au/complaints/
Dear Sir,
I am writing in connection with the information which arrived this week. I understand that you are ready to broadcast Mini-Serial - OUR MOTHERS, OUR FATHERS: GENERATION WAR (Unsere Mütter, unsere Väter). With the resume below, I would like to make you aware of some consequences that caused this serial.
We - REDUTA DOBREGO IMIENIA – POLISH ANTI-DEFAMATION LEAGUE - represent the people who initiated legal action against the producers of the defamatory serial film "Our Mother, Our Fathers". They were all drastically affected by this production by teamWorx Television & Film GmbH, Germany and co-produced by ZDF, Germany. There are several points I wish to bring forward regarding these proceedings.
The decision of broadcasting particularly this Mini-Serial can hardly be accepted. There seems to be a total misunderstanding of problem which prevents the world-wide audience from comprehension of the truth about the atrocities of World War II and also assimilate falsified historical policy, in order to "disperse" the real perpetrators of responsibility for the crimes of World War II.
The reason I am writing this letter is to ask your help in resolving this problem so that you can remain the leader of the media institution which is assessed and evaluated in a public and open debate and appreciated by the entire public opinion of United Nations without offending the dignity and achievements of the freedom fighters in the struggle with Nazi German totalitarianism.
When writing about Poland, making films and documentaries about Polish history, doing radio and TV shows some misinformed people often use the publication and repeat the information, which do not always coincide with the facts. There is a tendency in some poor politically and historically biased media productions and tendentious historiography - unfortunately German in some cases - where, the nations of Central and Eastern Europe (including Poles) are becoming jointly responsible for the Holocaust - stop being victims and become accomplices in crime. It is often duplicated by English-speaking pop culture. What the young audience can learn from these misrepresented movies that often might be remembered for their lifetime?
We would like to direct your attention that these practices - when the remembrance and rights of the Polish society are being violated - may have further psychological, social and political consequences that the producers and TV-broadcasters probably still do not realize. There are a number of World War II apology statements issued by the state of Germany with regard to the war crimes and atrocities committed by the Third Reich of Germany during World War II. The statements were made after the end of World War II by the democratic government of the Federal Republic of Germany. We strongly believe there were a formal apology that carries a clear level of responsibility and recognition.
All rude and offensive manipulation - performed by the irresponsible actors - aimed at the destruction of the memory of the Holocaust and the atrocities of World War II is very serious. The victims - Jews, Poles, Romani people and other Slavic nations - have always condemned committing all these war crimes on behalf of Nazi Germany.
If this letter of collective protest against broadcasting this deceitful film Unsere Mütter, unsere Väter for the poor production is ignored by the management body of your broadcasting corporation, the Polish League Against Defamation ("Reduta Dobrego Imienia") intends to seek in court the punitive damages of defaming for the Polish Home Army, the Polish people, the rising antagonism between the nations and projecting the enmity and hate, through the broadcasts. This is all even less comprehensible since it relates to Australia and Australian TV-viewers. The love of freedom and respect among nations motivated the anti-Nazi Germany coalition during the 2nd World War consisted of Poland and Australia among others.
I hope that you will deal with this matter promptly, halt broadcasting harmful film Unsere Mütter, unsere Väter and condemn all abuses committed by teamWorx Television & Film GmbH, Germany and co-producers.
You can further help this campaign by sponsoring it
The Protest against broadcasting slander film "Generation War" in Australian SBS One TV petition to joseph.skrzynski@sbs.com.au, michael.ebeid@sbs.com.au, formalcomplaints@sbs.com.au was written by Reduta Dobrego Imienia -Polish League Against Defamation and is in the category Media Issues at GoPetition.
Protest against broadcasting slander film "Generation War" in Australian SBS One TV