Protect Chilliwack's Drinking Water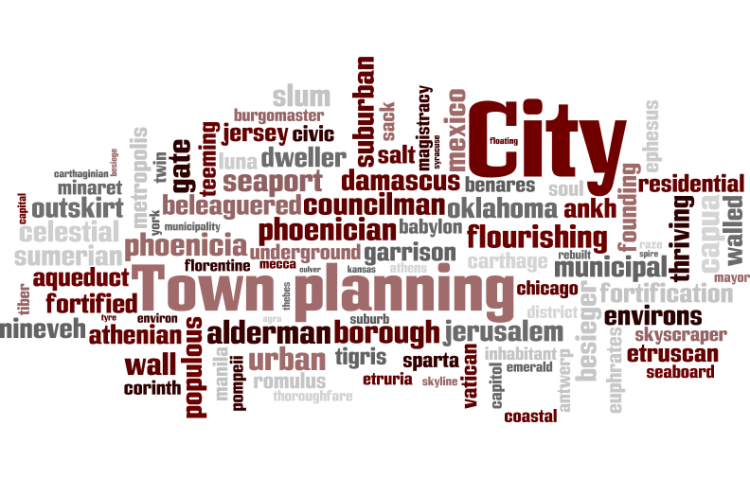 Target:

City of Chilliwack

Region:
Morning time beckons: Wake up. Brush teeth, flush toilet, water garden, shower. Grab clean bowl out of dishwasher. Make coffee. Fill water bottle.
Isn't it great the city water supply wasn't turned off this morning? I'd really like to keep it that way. How about you?
You probably know the Trans Mountain pipeline runs right past city wells, and that the company want to put a second, larger pipeline to triple the capacity of the system from 300,000 barrels per day to 890,000 barrels per day. The City is concerned about that going past city wells. They've gone back and forth with the company for years. Recently the city requested the following:
"1) Documentation from BC Hydro confirming there is no possibility of proceeding with alternate route P1 and details of the route P1 mitigation alternatives considered to protect the drinking water source for 76,000 Chilliwack residents.
2) That the depth of the new pipeline be limited to a maximum of 2 meters below the existing surface.
3) Require the use of pipeline design and construction methods that both reduces impacts to homes and properties and safeguards our drinking water source.
4) Require automated vapour monitoring be added to the suite of leak detection measures, with monitoring locations as agreed upon by the City.
5) Require the monitoring and spill response plans be developed in close cooperation with and to the satisfaction of the City.
These conditions are non-negotiable."
Kinder Morgan responded with a heavily redacted copy of a BC Hydro report, going 2.4 to 3.4 meters down (bottom of trench), assurances re construction practices, disagreement on vapour monitoring, and encouraging the city to continue to participate in Kinder Morgan's workshops and meetings. The City is not satisfied, so they're going into the NEB's "Appropriate Dispute Resolution" process with the company.
But are they even arguing about the right thing? Should the city be arguing about *how* to build a second pipeline right past city wells? Or, like when you renovate a house and upgrade the plumbing and electrical while you've got the walls open, should they be talking about the new trench for the new pipeline as the opportunity to move both pipelines to a safer route?
Did you know that Kinder Morgan themselves said in a worst case full-bore rupture in the Fraser Valley the new 590,000 barrel per day pipe could spill 1.3-million litres? Or that they also said that up to between 2 and 5% of pipeline flow can leak *undetected* by their safety systems? On the old pipe that's there now that would be from 39,750 to 99,375 litres per hour. On the new pipeline that would be 78,175 to 195,437 litres per hour. Yes, "per hour", - undetected -, on a pipeline where a consultant the City hired said that if a spill reached groundwater in the area of our wells the wells would have to be "turned off immediately" to avoid contaminating the city's system. (Benzene, by the way, is one component of diluted bitumen that is toxic, cancer-causing and dissolves in water. If the water smells funny some day, don't drink it.)
Either sort of spill would be seriously harmful if it happened into our aquifer. And the old pipe has had 82 spills so far. Several of over 1-million litres, and one in 1992 into groundwater that they are still trying to clean up today, 25 years later. Fortunately that groundwater wasn't anyone's source of drinking water.
Of course it's true that the odds of a spill here are very small, but the odds of a spill in those other 82 places weren't any different. And an alternate route is available. If they dug the new trench alongside Highway 1 from where it already crosses the highway by Upper Prairie Road (that odd looking thing in a little square fenced pad just south of the highway there is a manual shut off) to where they have a pump station right beside the highway on McDermott Road in Abbotsford, they could decommission the old pipe that's across the aquifer now, put two pipes in the new trench and completely remove any risk of ever having a pipeline spill into our drinking water.
The Mayor brought up that option of going alongside Highway 1 in a letter to the NEB on April 27. And in the July 4 Council meeting Councilor Lum asked staff to do a peer review of whatever data Kinder Morgan have on the option of going alongside Highway 1.
If you agree the pipelines should be moved, now is the time to support the City to push for that, while the City is in negotiations with Kinder Morgan and before the NEB's public hearings on the route which will be happening sometime late summer or in the Fall.
Show your support by signing the attached petition. Optimally write the Mayor and Council via the City website at www.chilliwack.ca/main/page.cfm?id=673&contactID=181 (>125 letters will get the City's attention). Thank you for your time and shared concern.
We, the residents & concerned good citizens of Chilliwack, want to ensure our drinking water is safeguarded to provide clean drinking water both now & in future years. In an endeavour to support this extremely worthwhile cause, We affirm the City of Chilliwack's recent requirements and request that the existing Kinder Morgan pipeline be decommissioned and removed from its current location by City of Chilliwack drinking water aquifer. Additionally we propose a new pipeline be laid along the alternately proposed Highway 1 location. Thank you for your concerns to ensure protection of our drinking water.
You can further help this campaign by sponsoring it
The Protect Chilliwack's Drinking Water petition to City of Chilliwack was written by Arlene Onderwater and is in the category City & Town Planning at GoPetition.
Protect Chilliwack's Drinking Water