Prevent TUSD school closures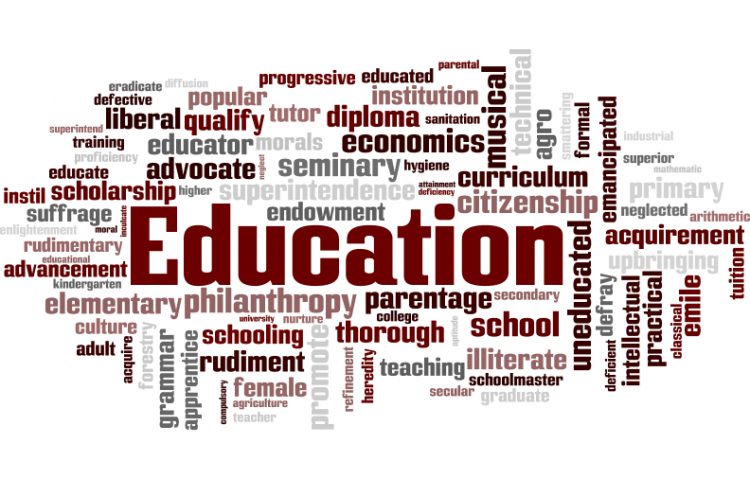 Target:

Public school supporters

Region:
Dear TUSD Governing Board members and Superintendent Pfeuffer:
As the Governing Board nears making a decision on keeping schools open,
Tucson Unified School Supporters would like to make the following suggestion:
On April 29, you vote to keep Corbett, Ochoa, Rogers and Wrightstown open
and to immediately begin both a new strategic school facilities review involving
the community and a concurrent marketing campaign to recruit and retain
TUSD students.
There are several benefits to this approach:
• The board would follow through on its commitment to right-size the
district but do so in a comprehensive one-time fashion. By parceling out school
closures over several years, rather than doing it all at once, the district risks
creating instability and insecurity among current and future TUSD families,
which will further exacerbate the district's downward enrollment trends.
• The board could incorporate the advice of the MGT auditors, one of whom
warned members to slow down the current school closure process or risk
making mistakes. The board could incorporate the audit recommendations to
conduct a comprehensive facilities review, begin a concurrent visioning process
for educational programs and provide opportunities for community input.
Following the advice of this $160,000 audit is the fiscally responsible measure
to take.
• The district could counter, rather than feed into, the strong recruitment
campaigns by neighboring school districts, as well as charter and private schools,
who are successfully capitalizing on concerns about TUSD instability.
• The district could save more money in closing schools if it does so in a
way that doesn't cause a large-scale exodus from the district. Surveys
conducted at three targeted schools show that 299 students (or 53 percent) of
families who completed a survey will leave the district if it closes schools in this
fashion. That amounts to a loss of $1.1 million a year in state per-pupil
reimbursements of $3,880 a child.
(Even if the board votes to close just one school; the potential savings could
be virtually wiped out in one year by the loss in enrollment. At Wrightstown, for
instance, student loss would cost the district at least $406,600 a year and the
potential savings is around $450,000 a year.)
• TUSD would build support for an override campaign, rather than
motivate individuals to campaign against it. Parents at schools targeted for
closure, as well as neighbors of those schools, have said they will run an
opposition campaign if the district closes those schools.
• Our new superintendent, Dr. Celania-Fagen, should be given the
opportunity to lead the district through this transition in a way that enhances
TUSD's credibility and long-term health.
• The current process does not solve the overcrowding problems on
Tucson's southwest side. According to district officials, we would have to
eliminate 680,000 square feet from existing elementary schools districtwide in
order to receive state money to build new elementary schools. As a
community we will have to look to other solutions to this problem.
• With a different timeframe, the district could have well-planned
transitions in place that address parents' concerns about receiving schools. The
district would have more time to plan for new uses of closed schools, so the
district would not waste money on security and maintenance costs.
As a group, we recognize the tremendous financial issues our district faces
and we are committed to help privately raise money to support the district. As
parents and community members, we are committed to helping the district
redeem TUSD's longstanding reputation as the top public school system in
Tucson. We do not want TUSD suffer long-term damage from a short-term
action that does not come close to solving the underlying budget or school
capacity problems.
When you began the school closure process, it was billed as a fact-finding
mission. Parents and community members were told that no foregone
conclusions had already been made and that board members would keep an
open mind as they studied the data and heard from each school.
Can you really say now that closing any school in this fashion would be a wise
choice from a fiscal standpoint? Rather than succumb to forces that want you
to forge ahead despite the facts, we ask you to seriously consider the results of
your fact-finding mission: that a minefield of hazards awaits if the district
proceeds with the current process and that the district's financial health
demands that we proceed in a new and better way.
You have much better information now than you did at the beginning of this
process. Please use it wisely.
Sincerely,
Tucson Unified School Supporters
We, the undersigned, urge the board to reconsider closing ANY school without
proper process and add our names to the letter printed above.
You can further help this campaign by sponsoring it
The Prevent TUSD school closures petition to Public school supporters was written by Ann-Eve Pedersen and is in the category Education at GoPetition.
Prevent TUSD school closures