Prevent North Lake Tahoe Overdevelopment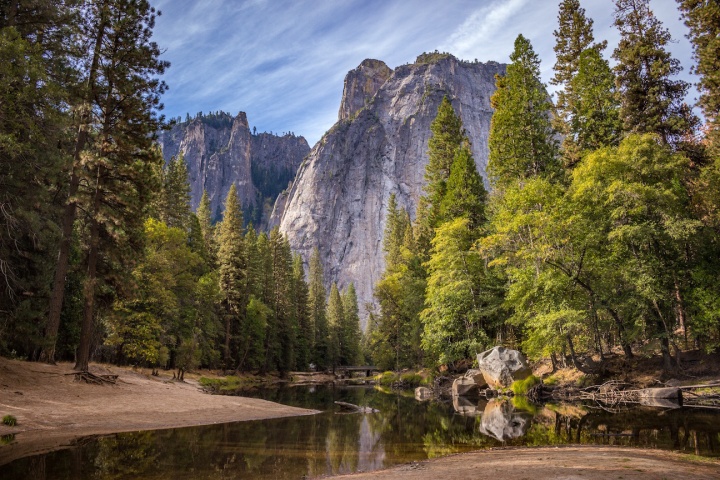 Target:

Tahoe Regional Planning Agency

Region:
Boulder Bay, LLC is proceeding with its proposed redevelopment of the Tahoe Biltmore and the former Tahoe Mariner properties. A previous on-line petition (posted March 14, 2008) requested that Washoe County reject a Boulder Bay application for right-of-way abandonment and variances associated with their proposed roadways. Thanks, in part, to everyone who signed the petition, Washoe County did reject that application. In response, Boulder Bay will be modifying its road plan.
Meanwhile, other very significant issues are now under consideration, foremost of which is the large scale of the project. As currently proposed, the project would include over 850,000 sq.ft. of buildout (eleven buildings), constructed on 15.06 acres, the combined acreage of the Tahoe Biltmore and Mariner sites. The eleven proposed buildings would range in height from 55 ft to 85 ft and would exceed existing height and density restrictions.
To move forward, Boulder Bay must obtain approval from the Tahoe Regional Planning Agency (TRPA) for significant changes in certain ordinances and agreements . An Environmental Impact Statement (EIS) has been commissioned, and the TRPA is seeking public input as part of this process. A meeting, to determine the scope of the EIS, is scheduled for Wednesday, August 13, 2008, at the North Tahoe Conference Center in Kings Beach.
To accommodate the large scale and high density of the project, Boulder Bay is requesting a "special height district" and a special designation of timeshare use that would significantly increase allowable density. Also, Boulder Bay wants the TRPA to modify the Agreement that presently restricts development on the Mariner site. Rather than 3 single-family dwellings, with designated open-space and public park areas, as specified in the Agreement, Boulder Bay proposes to construct a condominium complex comprised of four, multi-story structures.
The project also entails Boulder Bay securing entitlement to additional Tourist Accommodation Units (TAU's), the means by which the number of hotel/motel accommodations are regulated. The type of accommodation historically defined as a TAU rarely exceeded a one-bedroom unit, or in other words, a basic hotel/motel room. Boulder Bay now wants TRPA to allow construction of large, multiple bedroom residential condominiums as Tourist Accommodation Units. The effect of expanding TAU's in this manner would be to greatly increase population density, while at the same time decreasing available parking.
This petition is intended as a means of informing the TRPA of community opposition to the large scale and high density of the proposed project. This opposition includes: 1) saying no to a special height district; 2) saying no to modification of the Tahoe Mariner Settlement Agreement; and 3) saying no to applying a single TAU to an accommodation exceeding a single bedroom and 4) saying no to expanding timeshare use.
We, the undersigned, hereby request that the Tahoe Regional Planning Agency (TRPA) reject any request by Boulder Bay, LLC (as part of with their proposed redevelopment of the Tahoe Biltmore and Tahoe Mariner properties in Crystal Bay, Nevada) for a special height district and/or modification of the existing Tahoe Mariner Settlement Agreement.
Furthermore, we request that each Tourist Accommodation Unit (TAU) be limited to a single bedroom unit, and that a separate TAU be required for each bedroom, in any accommodation having more than one bedroom.
We further request that the TRPA deny any request to expand timeshare use.
You can further help this campaign by sponsoring it
The Prevent North Lake Tahoe Overdevelopment petition to Tahoe Regional Planning Agency was written by Friends of Crystal Bay/Brockway and is in the category Environment at GoPetition.
Prevent North Lake Tahoe Overdevelopment