PLEDGE OF SOLIDARITY FOR THE RIGHTS OF SELF-REPRESENTED LITIGANTS!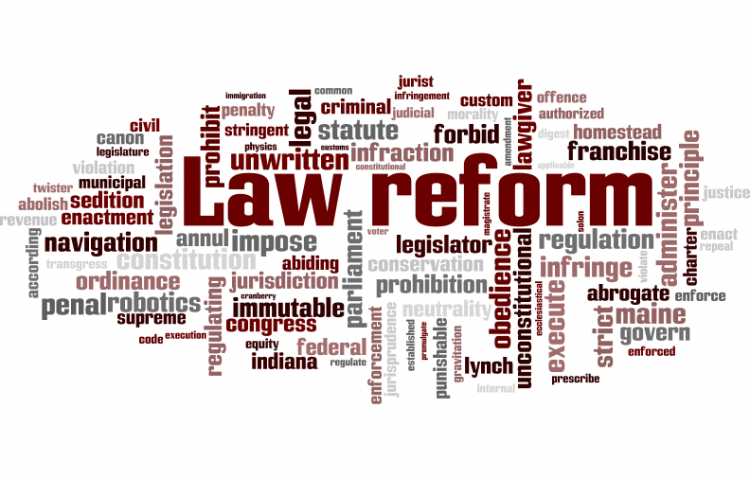 Target:

State & Federal Courts and Legislatures - U.S.A.

Region:
The Sixth Amendment to the U.S. Constitution has been interpreted to provide EVERY AMERICAN with the CONSTITUTIONAL right to self-representation, if they so choose. That privilege, like all other constitutional rights, should be enjoyed without fear of harassment, prejudice, or abuse. Furthermore, no law, regulation, or policy should exist to abridge or surreptitiously extinguish that right.

Self-Represented Litigants have no less of a right to FAIR and MEANINGFUL due process under the federal and state constitutions as those individuals who choose to utilize an attorney for their legal affairs and issues. In fact, NOWHERE in any state or federal constitution does it specify that the hiring of a lawyer is a prerequisite to exercising one's due process rights. Democratic principles dictate that we have the right to freely choose between self-representation and hiring a lawyer to handle our legal matters without suffering humiliation, prejudice, or penalization. After all, it is the parties to the litigation that ultimately have to deal with the consequences of the case's outcome, and not the judge or the lawyers involved in the matter.

Contrary to the view of certain judges and lawyers, those who opt to litigate their own legal matters without an attorney are NOT second-class citizens deserving of contempt and injustice. Instead, they are BRAVE CITIZENS with an inalienable right to have their legal causes adjudicated objectively and justly -- with or without a lawyer. Self-representation can be a difficult, time-consuming, and often frightening experience, especially for those burdened by demanding work schedules, family responsibilities, and other obligations of day-to-day living. Accordingly, those who engage in the difficult task of self-litigation should be REVERED for their COURAGE and DEDICATION, not scorned or abused.

In support of the foregoing ideals, a nonprofit, nonpartisan organization called PEOPLE UNITED FOR LEGAL SYSTEM EQUALITY (P.U.L.S.E.) was founded. PULSEs mission is to protect the People's right to self-representation, protest undue prejudice and abuse against self-litigants, and advocate for fair and meaningful reforms that will foster equitable treatment for the self-represented. We seek to accomplish this agenda through grassroots mobilization, community awareness and education, policy reform, and peaceful public demonstrations.

For PULSE to be effective, an active network of like-minded, vocal, influential, financially generous, and politically expressive supporters and activists from every state in the Nation must be created. To that end, we submit the Pledge of Solidarity (below) for your consideration. We hope you will sign it, and kindly request that you distribute the Pledge to all of your friends, family members, and other contacts who genuinely support the ideals of fairness and justice regarding the legal process.

PLEASE HELP US IN OUR PEACEFUL AND CONSTRUCTIVE EFFORT TO DEMONSTRATE TO LEGAL SYSTEM ADMINISTRATORS THAT THE PUBLIC DESIRES UNBIASED, EQUITABLE, SELF-REPRESENTATION ACCESS TO THE COURTS!

We also need to amass momentous opposition against those persons, agencies, and institutions who, in the interest of protecting huge profits, careers, and prestige, subject self-litigants to a hostile and often abusive litigation atmosphere calculated to suppress self-representation and force people to become completely and financially dependent on lawyers to gain "paid" access to a taxpayer-funded legal system.

PLEASE .... STAND UP AND BE COUNTED by signing the Pledge of Solidarity! The more signatures collected, the more credibility the courts, legislatures, and the media will attribute to our efforts to expose the many painful, life-altering injustices suffered by self-represented litigants, as well as our demands for meaningful relief and comprehensive reforms.


THANK YOU VERY MUCH FOR YOUR SUPPORT!
WE, THE UNDERSIGNED ... in support of PEOPLE UNITED FOR LEGAL SYSTEM EQUALITY and its mission to protect the right of ALL AMERICANS to self-representation in state and federal courts without penalty, prejudice, or abuse .... hereby state the following:

WE BELIEVE every citizen has a constitutional right to self-representation in any legal proceeding, if he or she so chooses, and WE BELIEVE the judiciary has a constitutional duty to honor, protect, and meaningfully accommodate that right.

WE BELIEVE that it is the litigants accessing the legal system, and not the judges, lawyers, or court personnel, who solely endure the consequences, good or bad, that result from the adjudication of their legal claims. Therefore, WE BELIEVE that it should only be the litigants themselves who should chose whether to act as self-represented litigants or secure attorney representation and neither choice shall suffer bias, prejudice, or penalty.

WE BELIEVE that since the right to self-representation is constitutionally protected, the choice to utilize non-attorney tools, products, resources, and service providers to aid the self-litigant are equally protected as an expression of that right. Therefore, any offering of such resources to Self-Represented Litigants should not be criminalized, outlawed, or otherwise discouraged by the courts or the government.

WE BELIEVE that anyone who chooses to exercise the right of self-representation should be able to do so free of harassment, humiliation, intimidation, retribution, or bias from any judge, attorney, or court personnel.

WE BELIEVE that the courts are public, taxpayer-financed institutions dedicated to the just, equitable, and affordable adjudication of legal claims, and not a venue that prioritizes the professional and commercial interests of lawyers over the right of the public to access the courts without prejudice or bias.

WE SUPPORT the revision of "Unauthorized Practice of Law" statutes and regulations such that non-attorney tools, products, resources, and service providers are not discouraged or intimidated from assisting Self-Represented Litigants.

WE BELIEVE that the "Unauthorized Practice of Law" statutes and regulations should be revised so that they are restricted to regulating the conduct, standards, and practices of attorneys, law firms, and the paralegals, legal assistants, and legal secretaries who are in their employ.

WE BELIEVE that the judiciary has a legal and moral obligation to make the courts more user-friendly, hospitable, accountable, and reasonably accommodating to citizens exercising their right to self-representation.

WE OPPOSE any rule, regulation, statute, appellate opinion, or governing policy which compels litigants to hire lawyers, obstruct, or prevent the right to self-representation, and/or discourages the utilization of non-attorney tools, products, resources, and service providers which exist to aid citizens in their self-representation efforts.

WE SUPPORT reforms that promote fair and equitable treatment of Self-Represented Litigants, and seek the abolishment of policies and practices that grant lawyers special benefits or preferential treatment.

WE SUPPORT reforms that authorize court personnel to provide Self-Represented Litigants with the same information, guidance, and assistance that they readily provide to attorneys and their staff, including the dispensing of procedural information.

WE OPPOSE any case law or judicial policy which punitively obligates Self-Represented Litigants to "think, speak and act" like attorneys and to handle their cases with the same speed and competence as a lawyer. Although Self-Represented Litigants may lack the education, training, and experience attributed to lawyers, WE BELIEVE that, in accordance with the constitutionally protected right to due process, they are still entitled to a fair and equitable adjudication of their legal claims.
Sign this petition