Please Save Deutsche Welle Bengali Service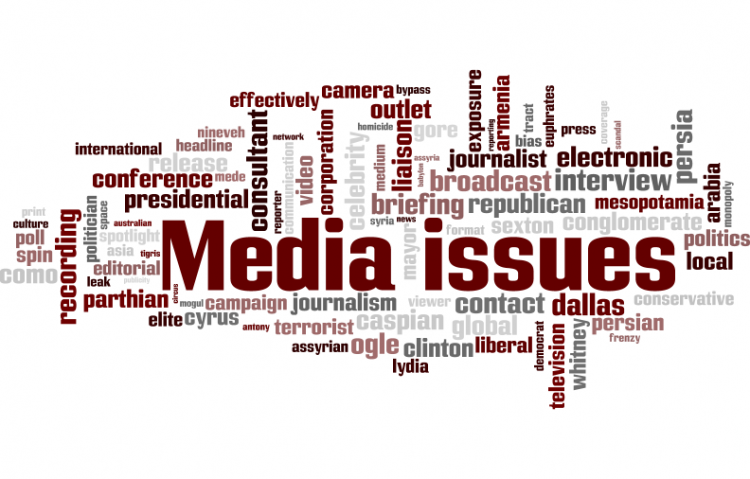 Target:

Deutsche Welle Authority

Region:

Website:
From March 10, 2013, with closing the FM broadcasting, Deutsche Welle Radio's Bengali service would be completely erase from the radio world.
In an statement by Deutsche Welle's South Asia and South-East Asia head Mr. Grahame Lucas mentioned that after a long discussion and thinking, Deutsche Welle authority has decided to stop FM broadcasting in Bangladesh. He also said "an agreement with Bangladesh Betar, we had aired two 30-minutes program on FM in Dhaka as well as other five major cities in Bangladesh. The agreement period with Bangladesh Betar will expired on March 9, 2013 and immediately DW FM service would be closed".
Instead of presently aired 420 minutes radio program of DW Bengali service, there will be a weekly television show 'exploration' from April 16, 2013 via its partner in Bangladesh, Ekushey Television. Mr. Lucas also acknowledged that 'It was really our pride to air FM service in Bangladesh and the two transmissions on FM is successful….. .. on the other hand it can't be denied that the media environment is changing fast. We are entering more new and modern era of technology. So like other international media organization, we should be more developed, especially the changing media landscape in Bangladesh"
In continuation of Mr. Lucas words I would like to add that, if DW Bengali service is successful in Bangladesh, why you stop this service? This is something self-opposition, isn't?
Yes, of course, we are now faced with a wave of changes within the media environment. With vast technological advances in telecommunications, we now exist in a multi-media age, in which the integration of media and communications has eliminated per-existing media boundaries. But it does not mean to introduce only a weekly TV show by replacing the 37-years long history of DW Bengali radio service. Would it be possible to enter the multi-media era in this way? DW authorities may be thinking so!
Since 37 years, Deutsche Welle Bengali service relentlessly aired for over 25 million Bengali peoples, who can tune both on FM as well as online (previously Short wave and Medium Wave also). And the real fact is, most of the DW listeners are living in rural places or villages, where cable-connected Television, even in some areas electricity is inadequate. Will these hundreds of millions of people be able to access DW's so-called developed media a 'Weekly TV show'? Certainly not, so who are your target audiences for this newly TV show instead of Radio Program?
It seems that DW authorities are ignoring the real matter, the necessity and importance of radio. But radio with its unique styles has already returned back on the front line. Is it not visible to DW authorities?
To realize the importance or radio, UNESCO has proclaimed 13 February the 'World Radio Day'. Just a few days earlier, tens of thousands of radio broadcaster around the world and millions of radio listeners, fans, civil societies have celebrated the 2nd 'World Radio Day' with high enthusiasm. On this occasion United Nations Secretary General Mr. Ban Ki-moon messaged. In his message he stated that "Since its invention more than 100 years ago, radio has sparked the imagination, opened doors for change, and served as a channel for life-saving information. Radio entertains, educates, and informs. It promotes democratic expression and influences ideas. From short-wave to FM to satellite transmission – radio connects people wherever they are. In conflict situations and times of crisis, radio is a lifeline for vulnerable communities. Radio is both valuable and cost-effective. From day one, the United Nations has been using radio to reach the peoples of the world. …We are proud of our rich history of radio production in many languages, and the innovative ways we use radio to inform and serve the world. On this World Radio Day, let us celebrate the power of radio and let us work together to tune the world to the frequency of peace, development and human rights for all"
UNESCO Director General Ms. Irina Bokova also messaged. She notes:
"World Radio Day celebrates a medium that has transformed the way we communicate and that remains at the forefront of the 21st century. ….. The birth of radio in the 19th century ushered in the era of modern communication. … It remains widely accessible, relatively cheap and very simple to use. It is still the medium that can carry any message to any place at any time – even without electricity. In situations of conflict and natural disaster, shortwave radio provides a lifeline of information that can save lives. …..In a world changing quickly, UNESCO is committed to harnessing the full power of radio to build bridges of understanding between peoples, to share information as widely as possible and to deepen respect for human rights and fundamental freedoms, especially freedom of expression. ….. UNESCO is also determined to make full use of community radio to address poverty and social exclusion at the local level and to empower marginalized rural groups, young people and women. Radio is a key platform for education and for protecting local cultures and languages. It is also a powerful way to amplify the voices of young people around the world on issues that affect their lives. We must bolster their skills and give them opportunities to engage fully with radio".
However, at this time Deutsche Welle's announcement of closing Bengali Radio service is a totally unexpected and immature decision.
We, the undersigned, appeal and request to the Deutsche Welle authority please 'Save DW Bengali Service' from eliminating. Please rethink your decision and continue the DW Bengali Radio Service.
You know, we have earned our Bengali language on 21st February 1952 by the Martyr Salam, Rafique, Barkat as well as so many others who sacrificed their lives and blood for Bengali language, which is now recognized internationally. To respect our Bengali language and those Martyrs who fight for Bengali, UNESCO proclaimed 21 February is the "International Mother Language Day", which observed globally each year. Our benevolent request, please continue to air DW's Bengali radio service in which we the 25 million Bengali people can tune DW in our mother languages 'BANGLA'.
You can further help this campaign by sponsoring it
The Please Save Deutsche Welle Bengali Service petition to Deutsche Welle Authority was written by Azizul Alam Al-Amin and is in the category Media Issues at GoPetition.
Please Save Deutsche Welle Bengali Service