Please realease DVDs of Hatsoff Shows (Khichi, Sarabhai vs Sarabhai, BBB)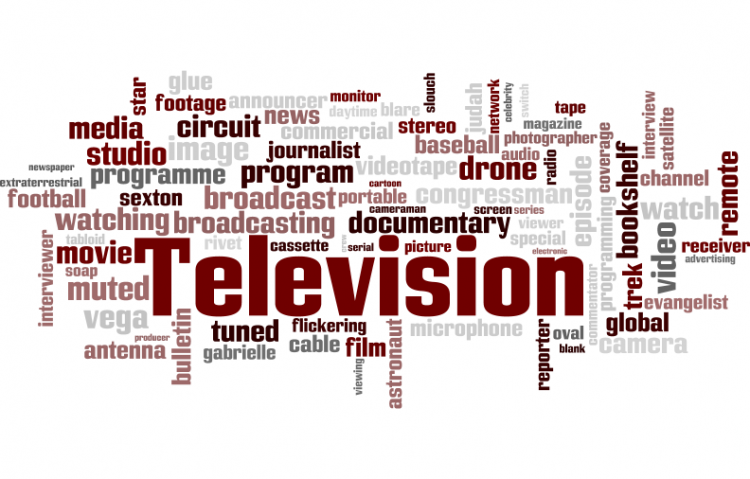 Target:

Hatsoff Productions

Region:

Website:
Hi, as everyone already knows shows like Baa Bahu aur Baby, Sarabhai vs Sarabhai, Khichdi and Instant Khichdi don't come around so often. Each of these shows has increased our respect and love for Hatsoff Production. These shows stand out from the normal shows on TV, they're each in a class of their own.
The quality of these shows is that they're fun to watch, never get boring, make us smile and laugh, can be watched numerous times without ever getting repetitive, we can relate to them, family-friendly and most of all don't raise our blood pressure ; )
How many times have you looked at Monisha's middle class behavoiur and thought hey that's what i do as well and laughed about it. Hein? Hein? How many times have you laughed at Roshesh's poetry or Dushyant's silliness. Praful's innocence-stupidity, or Hansa's english, Jayshrees' evil plans or even Himanshu's Kissi ko pata nahi chale ga. We can easily relate to these shows, Baa Bahu has shown us the mirror many times, and we have learnt so much from these shows. The writers/producers are truly geniuses and their work should not be held back it should be released in forms of DVDs as well.
I have watched episodes of Sarabhai, Khichdi and Baa Bahu many times and still wish to. Ofcourse, they are available online, but there are always problems, like bad sound/video quality, missing bits, missing episodes, audio/video synch problems, annoying watermarks, etc.
It is a request from fans, but it will in no way be a loss for Hatsoff, DVDs are quite cheap and copying part is cheap too, the only part that requires a bit of work is the authoring and editing, but that only happens once. I am not asking them to make DVDs for all of their shows, just those mentioned above, because I will buy all of them if they're sold. Hatsoff will get their profits, fans will get their DVDs, Hatsoff will gain more loyal fans, so everyone wins. Sarabhai Season 2 might start soon, so this will be advantageous in the success of it too because more people will be waiting to watch more of their favourite characters.
I've been wanting to share these shows with my friends, but can't because of the problems stated above (online problems), so i'm waiting for DVDs.
Sarabhai has around 70 episodes, I believe they can easily fit 10 episodes in 1 DVD, the episodes were filmed as 480p, not 720p, so they should definitely fit. they can have 1 DVD as an extra, including all bonus materials like interview, makings, day on the set, bloopers, deleted scenes, they will be extremely fun to watch. For the 8-DVD set, I would be willing to pay around 30-35 pound (50 USD). Same goes for Khichdi and Instant K. but for Baa Bahu I would be paying more because it has many more episodes. I know it seems impossible, but trust me, it is not! This is slowly starting... have a look at this site, they sell hindi tv serials on DVD:
http://www.webmallindia.com/buy_tv_serial_online.php?lang=5
So this is proof enough that it is actually happening and the price is reasonable. Hatsoff has managed to create such amazing shows and now they are just not utilizing them. If I had made a show like that, i would definitely release DVDs, so it's never lost or forgotten. And also, soon Hatsoff's first film, KHICHDI-EBLS is releasing, so they will surely make DVDs for that, so they must have someone who can do this DVD work. This would be the best time to release the DVDs for their serials too, because if the film is a hit (which i have no doubts about), then people would no doubt go out and buy the whole khichdi & instant khichdi sets and other work from the same writers/producers too.
Oh and please include subtitles too, for viewers who don't understand it completely.
In the end, this will be a win-win situation for both Hatsoff and their fans.
So guys, Please sign this petition if you want Hatsoff to release the DVDs of their most famous shows:
Sarabhai Vs Sarabhai
Baa Bahu Aur Baby (season 1 only)
Instant Khichdi
Khichdi
I am tired of watching online and want to own DVDs of these great shows and have all the episodes as well (with subtitles please). I also want the famous Khichdi-Sarabhai crossover episodes too.
We are aiming towards getting around 4000 honest signatures, so Hatsoff knows that their effort for us fans will be successful. Spread this around, facebook, youtube, as your signatures on forums, or even face-to-face.
Please contribute guys, it will sure be worth it.
You can further help this campaign by sponsoring it
The Please realease DVDs of Hatsoff Shows (Khichi, Sarabhai vs Sarabhai, BBB) petition to Hatsoff Productions was written by sarabhaii and is in the category Television at GoPetition.
Please realease DVDs of Hatsoff Shows (Khichi, Sarabhai vs Sarabhai, BBB)