Piden a Ramos Allup investigar nacionalidad de Maduro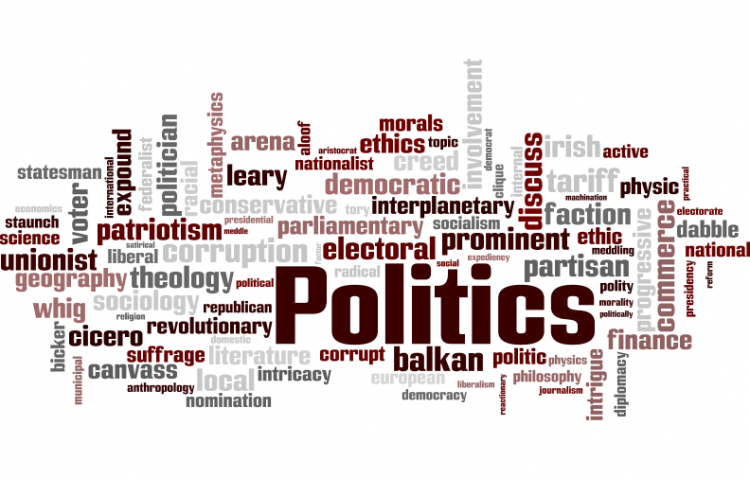 Target:

Ciudadanos venezolanos

Region:
Ciudadanos venezolanos se dirigen a la Asamblea Nacional para solicitar una investigación sobre la nacionalidad de Nicolás Maduro, en vista de las razonables dudas que existen en torno a sus verdaderos orígenes.
Ciudadano
Dr. Henry Ramos Allup
Presidente de la Asamblea Nacional
Su despacho.-
Honorable Presidente:
Nos dirigimos a usted y, por su intermedio, al resto de los diputados de la MUD, para solicitarle procedan a abrir una investigación sobre la nacionalidad de Nicolás Maduro Moros. Hacemos esta solicitud en vista de las razonables dudas que existen en torno a los verdaderos orígenes de Maduro, debido a que, hasta la fecha, él se ha negado a exhibir su partida de nacimiento.
Según el artículo 96 de la Constitución Política de Colombia, Nicolás Maduro es "colombiano por nacimiento", por ser hijo de madre colombiana y por haberse residenciado en territorio colombiano durante su juventud. Faltaría comprobar si, además, Maduro es venezolano. En caso afirmativo, tendría doble nacionalidad, lo cual le impediría ejercer el cargo de Presidente de la República, según lo estipulan los artículos 41 y 227 de nuestra propia Constitución.
Los venezolanos merecen saber si Maduro es "venezolano por nacimiento, y sin otra nacionalidad", o si está usurpando el cargo; en cuyo caso debe ser destituido de inmediato, y activarse el procedimiento de remplazo establecido en la Constitución.
Sin más a que hacer referencia, quedamos a su disposición para añadir mayor información sobre este tema.
Muy atentamente,
Enrique Aristeguieta Gramcko
Humberto Calderón Berti
Carlos Canache Mata
Jesús Petit Da Costa
Oswaldo Álvarez Paz
José Curiel
Carlos Ortega
Marcel Granier
Carlos Fernández Pérez
Diego Arria
Alfredo Weil
Vicealmirante Rafael Huizi Clavier
General División Fernando Ochoa Antich
General de División Rafael Montero Revette
General de División Carlos Julio Peñaloza
Vicealmirante Carlos Ramos Flores
General de División Manuel Andara Clavier
Napoleón Bravo
Ángela Zago
Nitu Pérez Osuna
Mary Montes
Carolina Perpetuo
Belén Marrero
Fabiola Colmenares
Alba Roversi
Magli Bello
Marcela Máspero
Servando Carbone
Nelson Ramírez Torres
Carlos Ramírez López
Gisela Parra
Horacio Medina
Rafael Arreaza Padilla
Alberto Franceschi
General de División José Barrios Dulcey
General de División Vicente Narváez Churión
General de División Ernesto Brandt Torrellas
General de Brigada Teodoro Díaz Zabala
Contralmirante Elías Buchzser Cabriles
Vicealmirante Jesús E Briceño García
Gustavo Sosa Izaguirre
Ana Mercedes Díaz
Adriana Vigilanza
Hilda Abrahamz
Jeanette Moreno
Alejandro Marcano
Antonio María Delgado
Iván Ramos Barnola
Alfredo Ortega
Luis Monch Orta
Esteban Gerbasi
Coronel Julio Rodríguez
Humberto Maio
Luis Betancourt
Luis Corona
Nelson Chitty
José Luis González González
Justo Oswaldo Páez Pumar
Alí Domínguez Sánchez
Carmen Cecilia Perez
Martha Pabón
Daniel Lara
Nehomar Hernández
Bettina Grand Bergamini
Mariela Ibarra
Santiago Guevara García
Daniel Andres Yepez Pérez
Richard Emilio Ponce Landaeta
Petty Torres
Daniel Thimann
Mayra Vilchez
Siguen firmas en depósito
You can further help this campaign by sponsoring it
The Piden a Ramos Allup investigar nacionalidad de Maduro petition to Ciudadanos venezolanos was written by Venezuela Soberana and is in the category Politics at GoPetition.
Piden a Ramos Allup investigar nacionalidad de Maduro