PETIZIONE CONTRO L'ABBATTIMENTO DI PIOPPI CINQUANTENARI AD IZANO A CAUSA DELLA LOTTIZZAZIONE DELL'AREA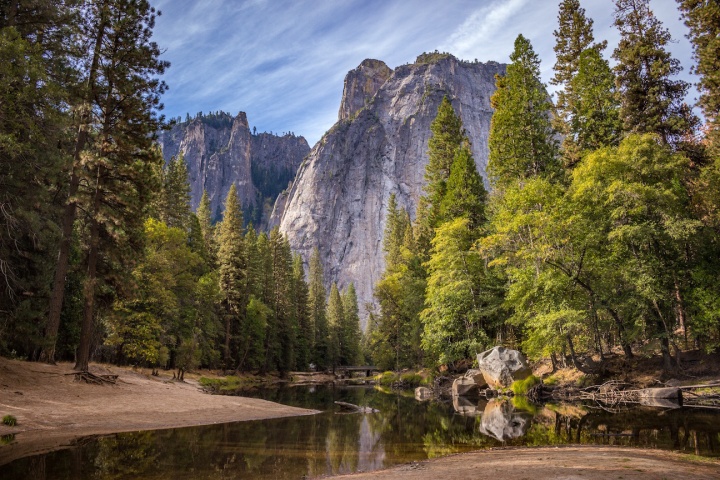 Target:

GRUPPO SU FACEBOOK

Region:

Website:
Il comune di Izano ha in previsione di abbattere questi due alberi cinquantenari (2 m. di diametro di tronco e 35 m. di altezza) a favore della costruzione di una nuova strada . Sono state fatte analisi alle radici e le piante risultano sanissime e non pericolose (data la risaputa fragilità del legno di pioppo).
Se siete a favore della disobbedienza civile per far valere i diritti di esseri viventi che non sono muniti di autodifesa, iscrivetevi!
Sono già stati pubblicati sul giornale "La Cronaca" di lunedi 11 luglio 2011, e altri due articoli sucessivi le notizie che mostrano la mia denuncia contro le intenzioni discutibili che verranno rese reali in un futuro molto prossimo. Se siete contro la distruzione di monumenti naturali, entrate nel nostro gruppo.
Noi sottoscritti Renzi Irene nata il 04/01/1986 e Podavitte Marco nato il 12/03/1984 creiamo questa petizione in data 19/07/2011 al fine di raccogliere il maggior numero di firme contro l'abbattimento dei pioppi cinquantenari ubicati in via Gerardo da Izano adiacenti al canale Vacchelli, ad Ovest del ponte e della strada per Offanengo, in Izano (CR). Cosi' come scritto sul documento della giunta provinciale di Cremona: " La scenografia che ne deriva e' di notevole e di insolito effetto e sembra davvero fuori luogo rinunciare ad uno di questi rari e composti angoli di percezione visiva, che andrebbero tutelati con la piu' grande sollecitudine, sostituendoli con banali cubature edilizie tutto sommato molto anonime e prive di qualsiasi attrazione visiva. Analogo discorso va fatto per l'altro settore di area destinata ad essere urbanizzata, che finirebbe per chiudere le prospettive rivolte verso un'altra villa storica di Izano: villa Rosaglio-Pasquini, una parte del cui parco si affaccia verso la campagna adiacente al canale Vacchelli.
Stupisce, per inciso, che nessuna delle quattro ville storiche che onorano l'abitato di Izano sia in qualche modo stata tutelata, ponendole continuamente a rischio di spaesamento, come nel caso in esame. Si fa notare anche l'ingombro edilizio che si verrebbe a creare per molti versi contradditorio rispetto alle tendenze odierne rivolte alla conservazione e alla tutela del territorio piu' sensibile del cono ottico adiacente al canale Vacchelli, con conseguente:
- SPERSONALIZZAZIONE DI UN TRATTO MOLTO CARATTERISTICO DEL
TERRITORIO.
- INGOMBRO VISIVO CON PESANTI TRASFORMAZIONI CHE NON
COMPRENDONO UNA COMPENSAZIONE ECOLOGICO - AMBIENTALE.
( "Promessa" di un'area alberata come se la soluzione fosse panacea per ogni
alterazione ambientale pensabile).
- ALTERAZIONE DEL PAESAGGIO CHE E' UN PATRIMONIO DELLA
COLLETTIVITA' E COME TALE CONVIENE SIA TRATTATO.
- PERDITE TERRITORIALI E PAESAGGISTICHE IN NESSUN MODO RIPAGABILI.
Dopo la banalizzazione e decontestualizzazione del viale della Pallavicina
ottenute con la realizzazione dell'area industriale (di Izano), la realizzazione
della lottizzazione qui discussa finirebbe per guastare il composto effetto che si
ottiene entrando in paese da quest'altro versante e, pertanto, sul progetto di
compensazione esaminato NON SI PUO' CHE ESPRIMERE UN PARERE
NEGATIVO."
Come gia' abbiamo scritto nel nostro gruppo di facebook "CONTRO L'ABBATTIMENTO
DEI PIOPPI SECOLARI A IZANO (CR)" al quale vi invitiamo ad entrare:
"L'utopia è relativa al nostro pensiero, alle nostre azioni, all'era, alla società in cui
viviamo e alla consapevolezza che le nostre idee possano prendere vita concretamente
nella realtà acquisendo potere, ma se cambiamo queste cose, anche ciò che
ne consegue, come la definizione di ciò che viene considerato utopia, cambia.
Magari non oggi, ma noi, almeno, abbiamo dato il nostro contributo.
Facciamo in modo che anche le piante abbiano i loro diritti sopratutto se sono situate
in un area storica da dover difendere con orgoglio da veri cittadini izanesi, e del mondo.
Renzi Irene Marco Podavitte
You can further help this campaign by sponsoring it
The PETIZIONE CONTRO L'ABBATTIMENTO DI PIOPPI CINQUANTENARI AD IZANO A CAUSA DELLA LOTTIZZAZIONE DELL'AREA petition to GRUPPO SU FACEBOOK was written by irene and is in the category Environment at GoPetition.
PETIZIONE CONTRO L'ABBATTIMENTO DI PIOPPI CINQUANTENARI AD IZANO A CAUSA DELLA LOTTIZZAZIONE DELL'AREA