Petition to Reinstate Dr. Art Siebens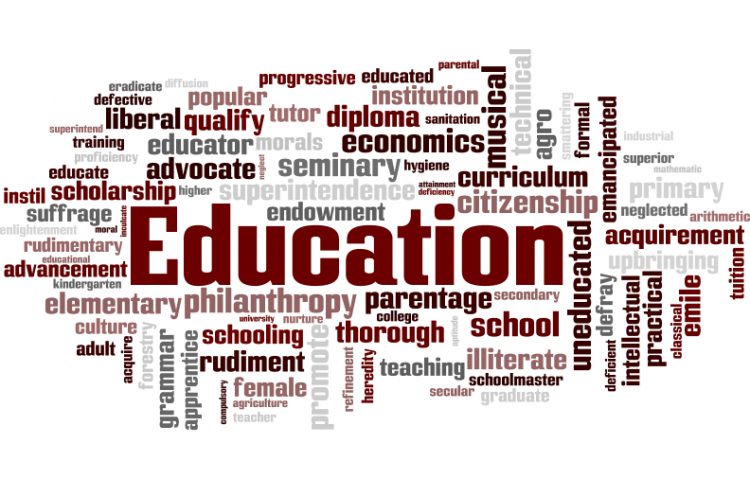 Target:

Peter Cahall, Principal of Woodrow Wilson SHS, Washington, DC

Region:

Website:
Dr. Siebens is a talented, dedicated and beloved teacher and mentor who has had a deep and nurturing impact on the lives of many Wilson students.
The removal of Dr. Siebens from his longstanding position would be a great loss to future Wilson students, denying them the opportunity to benefit from his knowledge and the skills, passion, enthusiasm, humor, and love he brings to teaching.
ABOUT THE WILSON RESTRUCTURING
Under the federal No Child Left Behind (NCLB) law, reconstitution of school staff (faculty replacement) is one of the options available for restructuring a school which has failed "to make Adequate Yearly Progress" (AYP) for five years, as measured by annual test scores and percentages of enrolled students from all demographic categories who were actually tested. However, the NCLB law specifically links faculty reconstitution to those teachers who were responsible for the school's failure to reach AYP goals. To measure AYP, the DC Public Schools only test one grade at the high school level: Grade 10. Dr. Siebens was not assigned to teach 10th grade students this year or 2006-07, the last year for which AYP scores were available. For the past several years, he has taught Anatomy & Physiology, Botany, and AP Biology to 11th or 12th grade students.
ABOUT DR. SIEBENS
The replacement of Dr. Siebens came as a surprise to him and to all of us in the Wilson HS community, because it is not consistent with the NCLB restructuring and because he is one of Wilson's most effective teachers. As Wilson HS goes through restructuring, we propose that Dr. Siebens be retained. We will most definitely need him as we rebuild our school's capacity to help all students achieve academic success.
For the past eighteen years, Dr. Siebens' skill and dedication have been evident in the uncommonly outstanding scores his students have received on the standardized, national AP exam. Since 1994, over 70% of his students earned scores of 3 or higher, indicating introductory college-level mastery of the subject. On the June 2007 AP exam, all seventeen DCPS students who received the highest score of 5 on the AP exam were students of Dr. Siebens. Fourteen of the fifteen who received a score of 4, and ten of the eleven who received a score of 3 were his students. And he brings his same passionate, creative and effective teaching approach to his non-AP classes: approximately two-thirds of the students he has taught at Wilson were not in AP courses.
Dr. Siebens' students are so successful because he is dedicated to their success. He supplements lectures and homework assignments with two CD's of original songs he performs that explain the many complex ideas and processes of biology to help students understand and master concepts and vocabulary. These CD's are used by biology teachers and students across the nation. To ensure his students are learning and retaining the material, he hosts extra study sessions during lunch, after school and on school holidays. He sets up a peer-tutoring buddy system in which paired students can receive extra credit.
Dr. Siebens is precisely the kind of teacher Wilson cannot afford to lose and who should be back in his classroom where he belongs
ABOUT THE DECISION TO REMOVE DR. SIEBENS
The decision to remove Dr. Siebens was made by an administrator who had been at Wilson for barely three months. This decision was later reaffirmed by Wilson's new principal who had just started at the school. Neither the administrator nor the new principal provided a specific explanation to Dr. Siebens for his removal, which is not only required under the collective bargaining agreement with the teachers union but is a fundamental due process right. This secretive decision was not backed by any documentation, just the insidious and baseless explanation that "You don't fit in." This decision should be rescinded immediately. As the students for whom these decisions were made, we refuse to sit by and watch Wilson lose one of its greatest assets.
Since the decision to remove Dr. Siebens became known, current and past students of Dr. Siebens, their parents and other supporters have rallied to his defense in an effort to have him reinstated and returned to his classroom.
WHAT YOU CAN DO TO HELP
We would be grateful if you will:
1. Sign our petition and indicate in the comments section whether you are a past or current Wilson student or parent.
2. Email the following people who are involved in the decision to return Dr. Siebens to his classroom:
adrian.fenty@dc.gov
mayor@dc.gov
amfenty@hotmail.com
Michelle.Rhee@dc.gov
petecahall@hotmail.com
Pete.Cahall@dc.gov
VGray@DCCOUNCIL.US
MCheh@DCCOUNCIL.US
yalexander@DCCOUNCIL.US
jrauch@DCCOUNCIL.US
victor.reinoso@dc.gov
3. If you want to be more involved in our campaign for the reinstatement of Dr. Siebens, if you have ideas and skills that would be helpful to our effort, or if you would like other information about our campaign, please contact:
Sarah Cox-Shrader, sarah.coxshrader@gmail.com
Hanna Mahon, hanna.mahon@gmail.com
Thank you for your support for our cause which will help us right this grave error.
NOTE: THIS PETITION IS RESTRICTED TO PAST AND CURRENT WILSON STUDENTS AND THEIR PARENTS. PLEASE SIGN AND INDICATE YOUR RELATIONSHIP TO WILSON IN THE COMMENTS SECTION.
We, the undersigned Woodrow Wilson High School students, alumni, and parents call for the reinstatement of dedicated and respected biology teacher Arthur Siebens, Ph.D to the teaching position he has held for 18 years at Wilson HS.
You can further help this campaign by sponsoring it
The Petition to Reinstate Dr. Art Siebens petition to Peter Cahall, Principal of Woodrow Wilson SHS, Washington, DC was written by Hanna Mahon & Sarah Cox-Shrader and is in the category Education at GoPetition.
Petition to Reinstate Dr. Art Siebens