Petition to President Elect Trump to be Truly Inclusive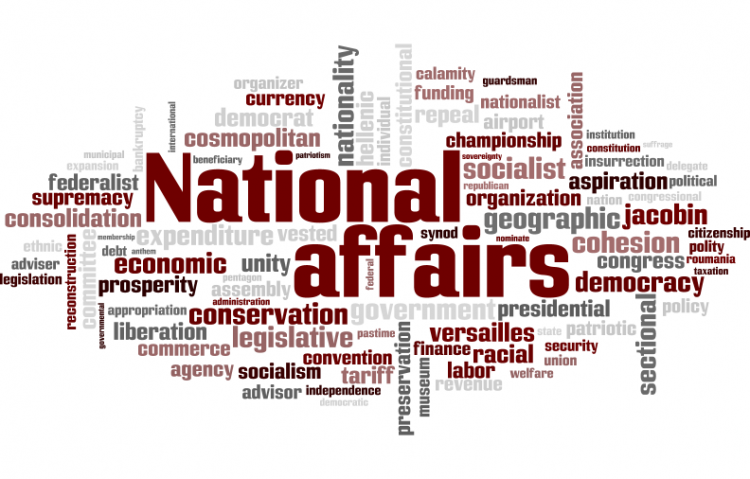 Target:

President Elect Donald J. Trump

Region:
We Citizens of the United States, who share love of our country and a desire for it to thrive and prosper, above all considerations, make this appeal to the newly elected president-elect, Donald J. Trump.
We propose that you SURPRISE EVERYONE.
Really be inclusive. Focus on those things that will help make (or keep) America great, things that everyone can agree are positives. De-emphasize policy ideas where there is great dissension, and in those areas, really listen to the ideas of all walks of Americans, to try to find a way forward that is genuinely in the best interests of all Americans.
First, acknowledge, boldly and without reservation, that in this recent election only about half of the voters voted for you. In fact, under our system you legitimately won the election, but more voters voted for Clinton than for you. This is just a fact. Acknowledge it. Embrace it. Tell the American people you meant it when you said you wanted to be the president of all the people. Tell us you want to hear what we have to say, whether we were your supporters or not, and that you want to take into consideration the views and ideas of all the people; especially the fresh ideas that go beyond conventional politics and address the very real needs our people face. And you want to use your influence to make the good ideas happen, and discard the bad ones, the ones that divide us and do not advance our interests as a nation.
President Obama had in place a system where if enough people petitioned the White House, they would respond. Keep this. Expand on it. Ask people to send in their ideas to "help America achieve its highest potential." Of course it's not possible to please everyone, but by focusing on what people want and need, and not on negative actions, that feel threatening to people, you could transcend expectations.
Think of Eisenhower, who built the Interstate Highway system despite the innate conservatism and tendency to not want to spend money or take on big projects in his own party. Who is Donald Trump? Trump is the builder: so build. Propose and make happen massive infrastructure improvements. New highways, bridges, rail lines, airports, offshore wind farms, solar power plants in the southwest, nuclear fusion research laboratories, electric vehicle charging networks, earth orbit facilities, return to the Moon, national laboratories to really investigate climate change and propose practical, positive solutions, rather than just limits on human activity. Maybe there really is a way to scrub carbon from the atmosphere. Let's find it and deal with these problems forcefully, not passively. Take on climate change. You can say, we are not scientists, but we as a people respect the truth, and we want to do what's right for future generations. Commission a report, unbiased and accurate, about what the likely scenarios are, and, again, use your ability as the head of a party controlling all three branches of government to change minds. If we build renewable energy power systems, and promote and build what actually works, not only to address the problem but to create jobs and increase prosperity, everyone will benefit, and everyone will eventually support it.
Think of John F. Kennedy's "man to the moon in this decade and return him safely to Earth." Make huge, bold proposals that will capture the imagination of every American school kid and garner public support.
Address it as a challenge, like World War II. Roosevelt had the support of nearly everyone, because he took on the vital need to win the war. If you were to identify the challenges facing America as a vital need to transform our country, to address its economic and environmental problems with positive action, you could get the support of nearly everyone. Americans want and crave leadership that will bring them together for a common purpose. Many would not have thought first of you to be that leader, but surprise us. Be that leader.
Americans want TAX FAIRNESS. Appoint a blue ribbon panel to come up with a vastly simpler tax code; one that recognizes that a "flat tax" is too simplistic and ultimately unfair since it benefits the richest too much, but that taxes can be lower if everyone has to pay their fair share. Who other than you is better positioned to say, look, folks, in the past the tax system has been rigged so that a lot of the revenue that should have come from those who can afford to pay just wasn't there. We can have a simple, progressive tax code that gets rid of all the loopholes and tricks, and collects the funds to advance a bold agenda to restore American infrastructure and meet the needs of the people, without raising taxes on ordinary citizens at all.
You promised to preserve Social Security and Medicare. Keep that promise. And go beyond it. The American people want economic security. Your supporters may have voted for you for other reasons, but they want the system to ensure medical care and retirement security just as much as the "left" does. Every survey shows this.
You promised to rethink global trade. Why not convene a global conference, like Breton Woods, to hammer out a new trade regime; one that acknowledges American interests in preserving and restoring good jobs, but also recognizes that materials and goods flowing freely is the key to increased prosperity for everyone. Those goals are not necessarily in conflict. It just takes negotiation that is designed to create a system that works for the people, not for private corporate interests. Like Roosevelt who "went against his class," you could surprise the nation and world if you were to become the champion of the people's interests, not those of big corporations. If America demands that global trade be fair and crafted to benefit its people, and the people of all the nations, no one could avoid joining in.
Of course no leader can please all the people. But you must recognize that many of the ideas leaders in both parties in recent years have made their standard operating procedure just aren't working. America needs to break through. Discard recrimination, delay and defuse dissension, and get behind positive action that benefits everyone. If you make that your watchword, your agenda for the future, you will succeed beyond the wildest imaginings of anyone, including your supporters.
You can further help this campaign by sponsoring it
The Petition to President Elect Trump to be Truly Inclusive petition to President Elect Donald J. Trump was written by David Studhalter and is in the category National Affairs at GoPetition.
Petition to President Elect Trump to be Truly Inclusive