PETITION INTERNATIONALE POUR LA LIBERATION DE LAURENT GBAGBO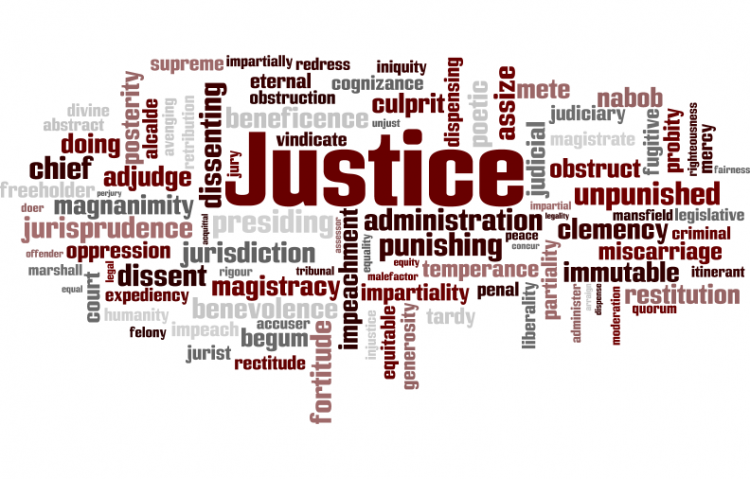 Target:

organistions, parliaments, governments, tous les peuples epris de justice et de liberté

Region:

1. Proclamé vainqueur de l'élection Présidentielle du 28 Novembre 2010, par décision n° CI-2010-EP-34/03/12/CC/SG du 3 Décembre 2010 par le conseil constitutionnel, le Président LAURENT GBAGBO a prêté serment le 4 Décembre 2010 dans les conditions prescrites par la constitution, Au moment de son éviction le 11 Avril 2011, LAURENT GBAGBO était donc le Président de la République légal et légitime de la Côte d'Ivoire.
2. Sans remettre en cause les raisons et les motifs qui on justifié la décision du conseil constitutionnel, les organisations internationales font injonction à LAURENT GBAGBO de quitter le pouvoir. Une avalanche de sanctions diplomatiques, économiques et militaires s'abattent alors sur la Côte d'Ivoire occasionnant plus de seize mille (16 000) morts et plus de cinquante mille (50 000) exilés et déplacés de guerre (chiffres de la Commission Dialogue, Vérité et Réconciliation sous la direction de Charles Konan Banny) au GHANA, TOGO, LIBERIA, BENIN, etc...
3. Enfermer un Président démocratiquement élu et renversé au profit d'une rébellion armée reviendrait à transmettre à la jeunesse africaine le message selon lequel le chemin du pouvoir serait celui des armes.
4. Le Président LAURENT GBAGBO est connu comme un leader politique qui a toujours utilisé des méthodes non-violentes pour exprimer son désaccord politique . Au cours de ses trente (30) années de lutte, pour la conquête du pouvoir, il n' a jamais eu recours à une arme autre que celle de la parole et des urnes. Durant ses dix (10) ans de pouvoir pourtant contrarié par la rébellion armée et une adversité politique internationale, il n'a fait emprisonner aucun de ses adversaires politiques ni porter atteinte à leur intégrité physique.
5. Un procès équitable consécutif à un conflit ne peut être conduit en dehors de l'exigence de vérité et en l'absence des principaux protagonistes et victimes. Or depuis le 29 Novembre 2011, soit plus de cinq (5) ans, non seulement seul LAURENT GBAGBO est devant la CPI, mais encore la CPI peine à apporter la moindre preuve matérielle au soutien des charges retenues contre lui.
6. Il sera difficile, dans ces conditions, de convaincre que le rôle de la CPI en Côte d'Ivoire n'aura été de permettre à la Françafrique d" écarter du pouvoir ses adversaires politiques. Une telle situation ne peut que renforcer la suspicion légitime d'acharnement judiciaire à fondement politique contre le Président LAURENT GBAGBO, la Côte d'Ivoire et l'Afrique.
7. La forte mobilisation autour du procès de LAURENT GBAGBO est un signal fort lancé contre les pratiques mafieuses de l'impérialisme occidental. La Côte d'Ivoire est l'un des rares pays au monde qui compte le plus de prisonniers et d'exilés politiques. Maintenir LAURENT GBAGBO en prison, c'est légitimer la logique de la chasse aux sorcières et au-delà, dénier aux peuples de Côte d'Ivoire et d" Afrique, le droit à la dignité et la souveraineté.
La libération de LAURENT GBAGBO apparait comme une exigence humaine du respect des droits de l'homme; une exigence juridique du respect du droit et de la justice; une exigence démocratique du respect des institutions et des normes constitutionnelles; un impératif pour la réconciliation nationale; la cohésion sociale et pour la survie de la Côte d'Ivoire en tant que Nation.
La mobilisation exemplaire à travers le monde entier des hommes et des femmes épris de justice et de liberté, des leaders d'opinion à titre individuel ou organisés en mouvements et associations, au nombre desquels des chefs d'Etats et de Gouvernement, pour dénoncer le sort inique fait au Président LAURENT GBAGBO depuis sa honteuse déportation à La Haye, le 29 Novembre 2011, reste constante, engageante et doit être vivement saluée et encouragée. Notre devoir à tous, c'est de respecter tout homme et de respecter la justice en toute circonstance. Merci à toutes celles et à tous ceux qui sont sur la brèche pour le respect des droits de l'homme et le triomphe de la justice.
Pour accompagner et amplifier ce vaste mouvement de résistance face à l'imposture comme un devoir de conscience devant l'histoire,
nous, soussignés initiateurs et porteurs de la présente pétition, y engageons les hommes et les femmes, qui refusent l'injustice et l'imposture pour exiger ensemble, dans la solidarité de conviction, LA LIBERATION DE LAURENT GBAGBO.
M. Bernard B. DADIE
Ecrivain,
Grand Prix Littérature d'Afrique Noire (1965 et 1968),
Lauréat du Prix UNESCO Jaime TORRES BODET 2016,
Président du CNRD (Congrès National pour la Résistance et la Démocratie)
COTE D'IVOIRE
SE. JOSEPH K. KOFFIGOH
Ex-Premier Ministre, avocat, écrivain,
Chef de mission UA d'observations des élections présidentielles 2010 de C.I
TOGO
You can further help this campaign by sponsoring it
The PETITION INTERNATIONALE POUR LA LIBERATION DE LAURENT GBAGBO petition to organistions, parliaments, governments, tous les peuples epris de justice et de liberté was written by Bernard DADIE & Joseph KOFFIGOH and is in the category Justice at GoPetition.
PETITION INTERNATIONALE POUR LA LIBERATION DE LAURENT GBAGBO