Petition Against Industrial Park Entering Your Backyard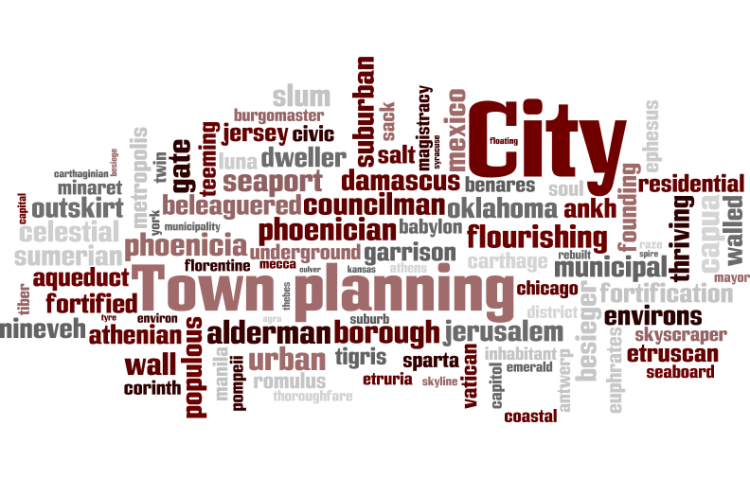 Target:

EFFINGHAM COUNTY (GEORGIA) BOARD OF COMMISSIONERS

Region:
The petition may have helped to stop the rezoning of the tract in its original form. High-density, multi-family residential units (a.k.a. apartments) are to be placed between our neighborhood and the industrial park. The developers provide a natural, densely forested wetland buffer between the two areas of development - a better buffer than they could afford us due to land restrictions (property shape).
INTRODUCTORY NOTES (Details to Follow):
1. If the county so deems this site to be "appropriately placed" right next to a residential development, your neighborhood will be next. The next developer will say, they did it, why can't we, and this will mark the beginning of the onslaught of industrial development coming to our county, showing up in an undirectd fashion if the county doesn't better mark areas which actually are appropriate. We'll soon be an industrial empire. Let me also add that Port Wentworth planners are finished with industrial development, so the next best place is in our back yards. Mark my words, if this county doesn't start organizing themselves and setting proper restrictions to protect its citizens, you can kiss this nice, family oriented community good-bye.
2. We need your attendance to the hearing on March 18th, and I cannot express this enough. they need to see that we really do care with the largest numbers possible, and how else can we show them that this is a community issue if the entire community does not go?
LOCATION:
Proposed development extends from properties on the north side of Goshen Rd to Chatham-Effingham County line & from Hwy 21 to CSX Railroad. MASSIVE AREA COMPARED TO NEARBY ESTABLISHED NEIGHBORHOODS
PROPOSED PLAN
New Property Zoning: PLANNED DEVELOPMENT-INDUSTRIAL
• Proposed rezoning: Allows for owner to section out industrial lots with warehouses in place if plan is approved by county who has no knowledge of who will buy. NO PROPOSED RESTRICTIONS on what may/may not be housed in the warehouses (hazardous chemicals included).
• Conceptual Plan: Railroad yard for freight deliveries to/from port plus over 7 million square feet of warehouses for unknown industrial use.
ISSUES
 County Commissioners DO NOT see this as an issue affecting the entire county, and thus you were not appropriately notified!
 Projecting 1500 TRUCKS in/out of site producing 10,700 trips for deliveries PER DAY on Hwy 21 - the main corridor connecting Effingham and Chatham County, a road that is at capacity and probably has been for several years according to local officials.
 No restrictions on what may/may not be housed in the warehouses (hazardous chemicals included).
 No disclosure of what type of manufacturing, assembly, or fabrication processes that may be done on site.
 No stipulations that current proposal must be built if rezoning approved to PD-I. Any acceptable use under that zoning code could be built on this property (which include several operations, but are not limited to...)
 Development could create unacceptable levels of AIR, WATER, and NOISE POLLUTION for most of SOUTH EFFINGHAM COUNTY. Light pollution is also an issue.
o Numerous sources of highly concentrated DIESEL ENGINE EMISSIONS (locomotives, semi tractor trailers, forklifts, other diesel-powered operating equipment).
o WATER POLLUTION (diesel and other unknown chemical and/or biological toxins) CAN AFFECT PRIVATE WELLS which do not have water treatment capabilities.
 DEVOLOPMENT ADJOINS ALREADY ESTABLISHED NEIGHBORHOODS WITH SMALL CHILDREN AND ELDERLY: Propose the minimum 100-foot buffer with 50-foot set-back with a berm not necessarily tall enough to block view of warehouses. Residents exposed to above mentioned industrial activity, adverse effects of industrial activity, pollutants, etc. Issues including but are not limited to:
• Exposure to hazardous air pollutants from industrial plants/factories
• Additional air pollution from diesel exhaust, truck traffic, increased railroad traffic – idling times
• Research shows lung cancer rates and respiratory disorders are increased in and around industrial areas with potential for many other health problems some of which include: cancers-skin, brain, leukemia, birth defects, cardiac dysfunction, kidney disease, impaired lung development in small children, pre-term births, neurological disorders
• Noise pollution - Potential for hearing loss and hypertension due to long-term exposure to constant noise
• Sleep deprivation - which impacts all areas of health
• More cargo truck and car traffic means an increased risk of accidents
• Potential for water contamination in local private wells with no water treatment capabilities
• Vehicle Exhaust, Oil, Freon, Aerosols, Volatile Organic Compounds(VOCs) and other air borne pollutants cause odors throughout the area - which can trigger respiratory distress in people with breathing disorders or cause headaches/migraines
• Decreased air quality and driving visibility due to smoke/fog around production plants
• Industrial Accidents, spills, leaks, code violations, catastrophe
• Overall decrease in quality of life due to fundamental differences in residential and industrial areas
Noise, Lights, Traffic Impacts:
• Industrial area noise includes alarm systems, loudspeaker system, truck & car traffic, radios, reverse indicators (beeps), trailer droppings, heavy machinery, generators, air compressors, etc.
• Lighting bright enough to run operations all through the night, potential for insect attraction/infestation
• Light and noise 24-hours a day, 365 days a year
• Projected 1500-1700 semi trucks per day in/out of already very congested Hwy 21.
Impacts on existing Property:
• Decreases value of adjoining residential property in existing neighborhoods
• Limits market for potential buyers for resale on existing homes
• Destroys habitat for local wildlife including deer, rabbits, birds, reptiles, insects
• Local schools, daycare/preschool - The Learning Treehouse ( 0.4 miles), Effingham Christian School (0.6 miles), Blandford Elementary(2.2 miles), Rincon Elementary(3.8 miles) SEES (5.1 miles) - increases health risks for children/staff from other areas in county, not just local residents
 CLOSE TO NEIGHBORHOODS, CHURCHES, SCHOOLS, & DAYCARE
o Preschool/daycare (~0.4 miles)
o Effingham Christian School (~0.6 miles away/enrollment >100 students)
o Blandford Elementary (~2.2 miles/enrollment 733 students)
o Rincon Elementary (~3.8 miles/enrollment 883 students)
o South Effingham Elementary (~5.1 miles/enrollment 637 students)
These distances are approximate driving distances, not air travel - they really are closer in aerial distance (as the crow flies).
Contact your local county commissioner and let them know developing this property for Industrial use is unacceptable. These are the people that we elect to act as our agents and if they are making decisions that adversely impact our health and safety then they should not remain in their position.
Contact Information:
District 1:
Hubert C. Sapp
748-4066
1443 Old River Rd
Bloomingdale, GA 31302
District 2:
Myra W. Lewis
728-3164
2430 Sand Hill Rd
Guyton, GA 31312
District 3:
Jeffrey A. Utley
754-9031
1220 Clyo-Shawnee Rd
Clyo, GA 31303
District 4:
Reginald "Reggie" Loper
754-6286
P.O. Box 31
Springfield, GA 31329
District 5:
Verna H. Phillips
826-4931
110 Ridgecrest Dr Rincon, GA 31326
Contact your state representatives:
Buddy Carter
912-748-6470 (home)
912-748-1414 (office)
John Barrow
202-225-2823 www.house.gov/barrow
Jack Kinsgston
202-225-5831 www.house.gov/kingston
(not our rep, but he may be helpful)
Johnny Isakson
202-224-3643 isakson.senate.gov
Saxby Chambliss
202-224-3521 chambliss.senate.gov
Or visit this website: http://www.careerbuilder.com/Jobs/Company/C8B8CC6WSGPKCBSXWFV/National-Write-Your-Congressman/?sc_cmp1=JS_JobDetails_CoLogoLink
Your voice, signatures, presence would certainly make a difference.
Please plan to attend the meeting before the board to approve or deny the proposal for this development on April 15, 2008 at 6:00 p.m.
Effingham County Administrative Complex
601 North Laurel Street
Springfield, GA 31329
For any further information you would like on this matter, you may contact:
Wendy Gillespie via e-mail at mgille7662@windstream.net
Robin Moutray via e-mail at r_moutray@hotmail.com
We, the undersigned, support the following petition and call on the Effingham County Board of Commissioners to :
! Address the public health risks associated with industrial development and locations near and around densely populated residential areas and public schools.
! Require impact studies to include public health risk assessment for all proposed industrial development throughout the county.
! Fully disclose what toxic chemicals may be released into our community/environment as mandated by Federal Law, Emergency Planning and Community Right to Know Act (EPCRA).
! Review the clearly defined classification and associated health risks of diesel emissions through the EPA under National Ambient Air Quality Standards and the numerous scientific studies available on this subject.
! Fairly assess and address traffic issues which would impact the already overloaded State Road 21.
! Address all issues the residents of Effingham County have with the industrial park being developed to fairly represent us.
! Relocate the proposed industrial development by New Savannah, LLC, on the Exley tract in south Rincon to a more appropriate location having fewer impacts on public health in our community.
! Define and designate an authority to be responsible for upholding EPA standards and meeting guidelines in the areas of environmental impacts and public health, who will be accountable for violations in these areas.
The Petition Against Industrial Park Entering Your Backyard petition to EFFINGHAM COUNTY (GEORGIA) BOARD OF COMMISSIONERS was written by ROBIN MOUTRAY and is in the category City & Town Planning at GoPetition.
Petition Against Industrial Park Entering Your Backyard