Peticija za prijevremene parlamentarne izbore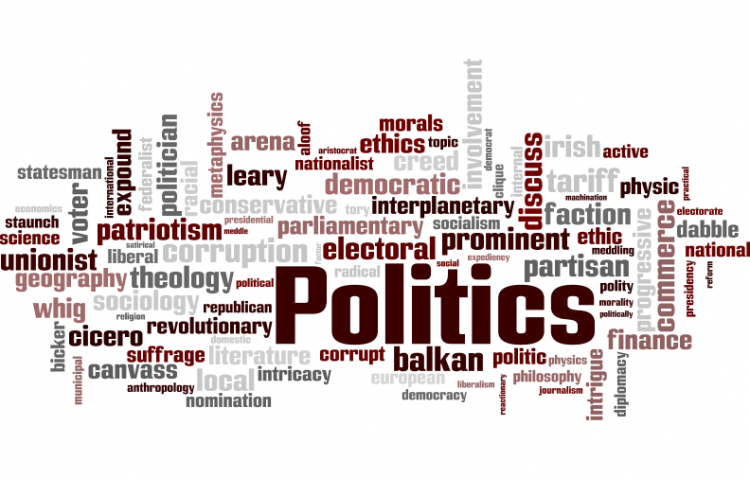 Target:

Vlada Republike Hrvatske

Region:
Političkom samovoljom, neodgovornošću i nesposobnošću (ne)izabrani predstavnici hrvatskog naroda iscrpili su posljednje kapi strpljenja i uspjeli ujediniti svoj razljućeni narod.
Nakon godina zataškavanja i opovrgavanja afera te poslije Sanaderova odlaska, USKOK prikuplja potrebne materijale za početak provođenja istraga. Hrvatska korupcijska stvarnost, popularno zvana korupcijskom hobotnicom, napokon prestaje biti javna tajna. Vlada reagira svaljujući odgovornost na pojedince i braneći se sveopćim neznanjem.
Neznanje Vlade nije, niti ikada može biti, prihvatljivo opravdanje u demokratskom društvu. Netransparentnost ili samovolja pojedinaca morala je biti uočena i svojevremeno obznanjena te ispravljena. Vladino neznanje je u najboljem slučaju priznanje da svoj posao raditi ne znaju.
Kao dodatni dokaz Vladine nesposobnosti svjedoče pregažena predizborna obećanja, rekordna nezaposlenost te srozani životni standard građana. No, ta neuspješna Vlada i dalje ne odustaje. Kao prioritet se postavlja dovršetak pregovora s Europskom unijom, dok se građani s pravom bune pitajući se ne bi li njihovim predstavnicima prioritet trebao biti hrvatski čovjek i suočavanje s očajnim stanjem u zemlji.
Iz tog nezadovoljstva Vladom rađaju se mirni prosvjedi s ciljem raspisivanja prijevremenih izbora, koji se već treći tjedan održavaju po cijeloj Hrvatskoj. Kroz vrijeme podrška prosvjedima oscilira, no kreće se oko 60% sudeći po anketama HRT-a te portala net.hr i dnevnik.hr. Možda je bitniji pokazatelj stava javnosti prema njihovim predstavnicima rezultat anketnog pitanja "Tko je odgovoran za nerede u Zagrebu?" portala index.hr. Preko 22000 ljudi (odnosno 82,5% 'ispitanika') odgovorilo je "Jadranka Kosor i Vlada."
Predsjednica Vlade, premijerka Kosor, prosvjede ignorira do 9. ožujka, kada saziva izvanrednu konferenciju za novinare. Tamo ponavlja uobičajene samohvale svojih uspjeha, hrabrosti i odlučnosti te izjavljuje "Ne bojim se izbora; bilo kakvih, bilo kada, u bilo koje vrijeme."
Tvrdnju koju ćemo ovom peticijom testirati.
Građanska akcija pod nazivom "Pišite Vladi – ostavka!" je tokom veljače u 20 dana zaprimila više od 60 tisuća pisama. Vlada je pisma odbila primiti. Ova će peticija do Vlade nesumnjivo stići, a njen utjecaj uvelike ovisi o broju potpisnika.
Tehničke napomene:
- Interni rok peticije (s obzirom da se to na ovoj stranici ne može podesiti) je 25.05.2011.
- Interni cilj je 100 tisuća potpisa.
- U slučaju ostvarenja cilja, peticiju šaljemo Vladi pa vas molim za korektno popunjavanje ovih nekoliko podataka.
Mi, potpisnici peticije, zahtjevamo od Vlade da se ponese odgovorno prema svom narodu i smjesta odstupi s vlasti te raspiše izbore.
Vlada koja će nas, budemo li to htjeli, uvesti u Europsku uniju, ili nas pak predstavljati prilikom dovršetka pregovora, mora biti legitimna. Ukoliko se trenutni predstavnici naroda izbora zaista ne boje, neka ih raspišu i na njima potvrde svoj legitimitet.
S poštovanjem, potpisnici.
You can further help this campaign by sponsoring it
The Peticija za prijevremene parlamentarne izbore petition to Vlada Republike Hrvatske was written by Peticija za izbore and is in the category Politics at GoPetition.
Peticija za prijevremene parlamentarne izbore