Pay former Nigeria Airways staff and bring back Nigeria Airways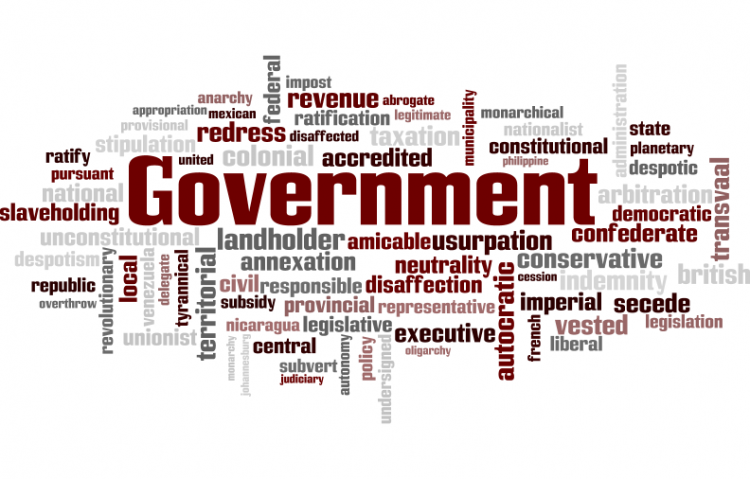 Target:

PAY FORMER NIGERIA AIRWAYS STAFF THEIR ENTITLEMENTS AND PENSION AND BRINGBACK NIGERIA AIRWAYS

Region:
FEATURED
The Pains, The Tears Of Defunct Nigeria Airways Workers
Posted by Simon Ateba
Their hopelessness is total and their tears and pains are ubiquitous. Relief for workers at the liquidated Nigeria Airways is nowhere near. Victor Ogunyinka recently attended their annual meeting and reports on their devastating conditions after 10 years without their entitlements.
By Victor Ogunyinka/Lagos
......
Since 2002, Nigeria has been left without a national carrier in the aviation sector that automatically paved the way for influx of private participation which has no doubt ushered in developments in the aviation sector. But for all its worth, for about 11 years and counting, the staff of the defunct national carrier, Nigeria Airways, have gone from being proud civil servants and patriotic countrymen to bunch of clueless aging and dying pensioners.
The news of another colleague passing on to the world beyond seems like an everyday affair and while they wallow in penury and untold hardship due to their unpaid gratuities and entitlements, the surviving ones are battling with different ailments instead of enjoying the fruits of their years after service.
A part in the first stan
....
The 47 years reign of the national carrier came to an abrupt end in 2002. Before the eventual fold up, it experienced neglect and lack of fund from the then government; maintenance of the aircrafts was minimal, salaries weren't coming in at the right time. With that, it became imminent for the Federal Government to consider it for privitisation. It is noteworthy to emphasize that Nigeria happens to be so fortunate in the history of aviation particularly in Africa; Nigeria was the first African country to have international route passing through it and with the development, it happens to be the country in Africa with two international corridors.
Another member of the union, who spoke on the condition of anonymity emphasized that the fact must be revealed and explained without acrimony. He lamented that the liquidation of the national carrier had affected the growth of the economy in no small measure. He further explained that Nigeria has a country has lost all its means of transportation to miscalculated privitisation and as a result, the road, which now happens to be the only surviving general means of transportation has suffered from the setbacks.
In the first quarter or 2013, the then governor of the CBN, Sanusi Lamido Sanusi, came out confidently to say that foreign carriers made 17 billion dollars out of our airports and to a great extent, Nigerian Airways would have had some cut. Somebody once said that the aviation industry is one that you invest billions and at the end, you hope to get one per cent profit. You see, one per cent of one million is not the same as one per cent of one billion. Our elites must come together; we are losing a lot of money everyday.
With over 5000 people affected in the liquidation who apparently were breadwinners and pillars of their families and relatives alike, the multiplier effect of that lot could be close to half a million people, who have had their sources of getting good education, having food on their tables or having any form of meaningful living cut short.
The bitterness and contempt mixed with frustration in the voices of some of the affected pensioners was a reflection of how hard and unbearable their present predicament is.
...Looking for a national carrier is not a six month project, if it is done properly; it is going to require nothing less than three years with serious commitment. So, any minister who will tell me he is looking for a new national carrier as if he will last three years is joking. The people to make it happen are the ones you are seeing here now; they are well trained, they will give you the guidelines. What you have in the aviation industry today is the residual knowledge of the Nigerian airways staff that are holding the place now, remove the Nigerian Airways staff and there will not be any aviation because who is training new people now? Nobody. Who is building on what we have left? Nobody. It is unfortunate.
The anonymous pensioner analysed that during the active days of Nigeria Airways, security and safety was what made them outstanding.
Nigerian airways lasted 47 years and recorded just nine incidence; three fatal crashes, one hijack among others. With the exit of Nigerian Airways, within 52 days, there were five fatal crashes; from EAS to bellview, not to talk of Dana. Let someone have the audacity to check the records. So what development are we talking about?
John Kennedy once said, the rich must not go to sleep because the poor are hungry, the poor are hungry and that is why they cannot sleep.
Whether we like it or not, we have just this country and we have to listen to each other no matter the acrimony hence, the labours of our heroes past could go in vain.
Victor can be contacted on ogunyinkavictor@gmail.com
We, the members of, "United Nigeria Airways Union", staff of former Nigeria Airways Ltd, do make an appeal to the President Muhammad Buhari, President and Commander In Chief of the Armed Forces of Federal Republic of Nigeria, to kindly use your God given positions, to pay the entitlements of former Nigeria Airways staff in liquidation to end their long sufferings of the former workers who for no reason of their own, are left to fend for themselves and made to under go untold hardship since 2003 when the airline was liquidated, and bring back Nigeria Airways
The former workers of the airline were made to suffer, with so many of its members dead from common ailments that are ordinarily suppose not to results to death, families driven out of rented apartments and taken to sleeping on the streets across Nigeria, children driven out of schools and turned to street beggars and or hoodlums, women turn to widows with no place to put their heads and their children. The sufferings is endless and as fathers, mothers, and representatives of collective will of Nigerians, you can imagine the pain, august and despair, these, once hard working staff of former Nigeria Airways, who gave better part of their productive lives to the service of their motherland are made to undergo.
As at November 2013, it is estimated that about 900 former Nigeria Airways staff were reported to have die of frustration, the living protested.
You can further help this campaign by sponsoring it
The Pay former Nigeria Airways staff and bring back Nigeria Airways petition to PAY FORMER NIGERIA AIRWAYS STAFF THEIR ENTITLEMENTS AND PENSION AND BRINGBACK NIGERIA AIRWAYS was written by United Nigeria Airways Staff Union and is in the category Government at GoPetition.
Pay former Nigeria Airways staff and bring back Nigeria Airways