OPPOSE Bill C-484 - REJETEZ Bill C-484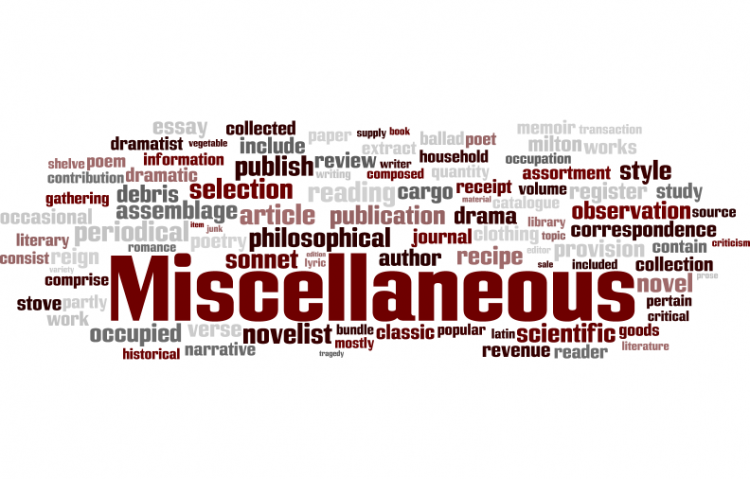 Target:

Parliament of Canada - Parlement du Canada

Region:

Website:
[français suit]

Dear pro-choice supporters,

Thank you for signing our petition against Bill C484 some time ago! That petition proved to be very useful in building opposition to the bill, which would have given personhood to fetuses.

We are writing now to ask you to please sign our newest petition, calling upon Parliament to include funding for safe abortion and family planning/contraception in Canada's G8 maternal/child health initiative. http://www.gopetition.com/online/36160.html

We hope you will please support us! The Abortion Rights Coalition of Canada is the only nation-wide political pro-choice group devoted to ensuring abortion rights and access for women. We need and welcome your support at this critical time! To join or donate, please click the "Make a Donation" button on our home page: http://www.arcc-cdac.ca/home.html or complete a Membership form: http://www.arcc-cdac.ca/membership.html

Thank you very much!

(Note: If you do not wish to be contacted by us again, please let us know.)

Joyce Arthur
Coordinator
Abortion Rights Coalition of Canada
POB 2663, Station Main
Vancouver, BC, V6B 3W3
info@arcc-cdac.ca
www.arcc-cdac.ca
________________________________________
Chers partisanes et partisans pro-choix,

Merci d'avoir signé notre pétition contre le projet de loi C-484 il y a quelque temps. Cette pétition s'est avérée très utile pour rallier une opposition à ce projet, qui aurait conféré le statut de personne aux foetus.

Nous vous écrivons aujourd'hui pour vous demander de s'il vous plaît signer notre nouvelle pétition, qui réclame du Parlement le financement d'avortements sans risques, du planning familial et de la contraception dans l'Initiative canadienne du G8 pour la santé des mères et des enfants : http://www.gopetition.com/online/36160.html

Nous espérons que vous voudrez également nous offrir votre soutien. La Coalition pour le Droit à l'Avortement au Canada est le seul organisme politique pancanadien voué à la protection du droit à l'avortement libre et gratuit. Nous avons besoin de votre soutien en ce moment critique! Pour adhérer à la CDAC ou y faire un don, vous pouvez passer par le système PayPal en cliquant sur le bouton "Faire un don" de notre page d'accueil: http://www.arcc-cdac.ca/fr/home.html. Vous pouvez également remplir notre formulaire d'adhésion: http://www.arcc-cdac.ca/fr/membership.html

Merci beaucoup!

(N.B.: Si vous ne souhaitez pas que l'on recommunique avec vous, cliquez ici pour vous désinscrire instantanément.)

Joyce Arthur
Coordinatrice
Coalition pour le Droit a l'Avortement au Canada
C.P. 2663, Station Main
Vancouver, C.-B. V6B 3W3
info@arcc-cdac.ca
www.arcc-cdac.ca
The "Unborn Victims of Crime Act" (Bill C-484) passed a Second Reading vote in Parliament on March 5. It is now under review by the Standing Committee on Justice and Human Rights.

The bill poses a real danger to abortion rights, to the rights of all pregnant women, and to women's equality rights in general.

Please sign the following petition to call upon Parliament to oppose this bill. To review our Talking Points against the bill, visit http://www.arcc-cdac.ca/action/unborn-victims-act.htm

------------------------------------

La "Loi sur les enfants non encore nés victimes d'actes criminel" (Projet C-484) a été adoptée en deuxième lecture au Parlement le 5 mars. Il fera maintenant l'objet d'un examen par le Comité permanent de la justice et des droits de la personne.

Ce projet de loi constitue un danger réel pour les droits de toutes les femmes enceintes et pour les droits des femmes en général.

Veuillez signer la pétition ci-dessous pour réclamer du Parlement qu'il rejette ce projet de loi. Pour en savoir plus, visitez:

http://www.arcc-cdac.ca/fr/action/c-484-points-saillants.htm
PETITION TO THE MEMBERS OF PARLIAMENT OF CANADA:

WE, THE UNDERSIGNED RESIDENTS OF CANADA, draw the attention of the House to the following:

THAT the proposed "Unborn Victims of Crime Act" conflicts with the Criminal Code, because it grants a type of legal personhood to fetuses, fetuses being non-persons under the law.

THAT giving any legal recognition to fetuses would necessarily compromise women's established rights.

THAT pregnant women being assaulted or killed is largely a domestic violence issue and "fetal homicide" laws elsewhere have done nothing to reduce domestic violence against pregnant women or their fetuses.

THAT the proposed "Unborn Victims of Crime Act" is a dangerous step towards re-criminalizing abortion and it could also criminalize pregnant women for behaviours perceived to harm their fetuses.

THAT the proposed bill's exemptions for pregnant women may not work since, in the U.S., arrests of pregnant women have occurred even under state fetal homicide laws that make exemptions for the pregnant woman.

THAT the best way to protect fetuses is to provide pregnant women the supports and resources they need for a good pregnancy outcome, including protection from domestic violence.

THEREFORE your petitioners call upon Members of Parliament to oppose "The Unborn Victims of Crime Act" (Bill C-484).


PÉTITION À LA CHAMBRE DES COMMUNES EN PARLEMENT ASSEMBLÉE

NOUS, SOUSSIGNÉS, DES RÉSIDENTS ET RÉSIDENTES DU CANADA, désirons porter à l'attention de la Chambre des communes

QUE la proposition de « Loi sur les enfants non encore nés victimes d'actes criminels » entre en conflit avec le Code criminel, du fait d'accorder aux fotus un genre de statut légal de personne, alors que les fœtus ne sont pas des personnes en loi.

QUE le fait d'accorder quelque reconnaissance légale aux fœtus compromettrait nécessairement les droits établis des femmes.

QUE les agressions ou les meurtres de femmes enceintes sont surtout un enjeu de violence conjugale et que les lois sur « l'homicide fœtal » adoptées ailleurs n'ont rien fait pour réduire la violence conjugale exercée contre les femmes enceintes ou leurs fœtus.

QUE la « Loi sur les enfants non encore nés victimes d'actes criminels » proposée est un pas dangereux dans la voie d'une recriminalisation de l'avortement et qu'elle pourrait également criminaliser des femmes enceintes pour des comportements perçus comme portant préjudice à leurs fœtus.

QUE les exclusions relatives aux femmes enceintes prévues au projet de loi pourraient ne pas fonctionner puisque l'on a vu, aux États-Unis, des femmes enceintes être arrêtées, même en vertu de lois étatiques sur l'homicide fœtal qui prévoyaient des exclusions relatives à la femme enceinte.

QUE la meilleure façon de protéger des fœtus est de fournir aux femmes enceintes les soutiens et les ressources dont elles ont besoin pour mener à bien leur grossesse, y compris une protection contre la violence conjugale.

À CES CAUSES, les pétitionnaires demandent au Parlement de rejeter la « Loi sur les enfants non encore nés victimes d'actes criminels » (Bill C-484).
This petition is closed.