NSERC PGS Scholarships / Bourses ÉS CRSNG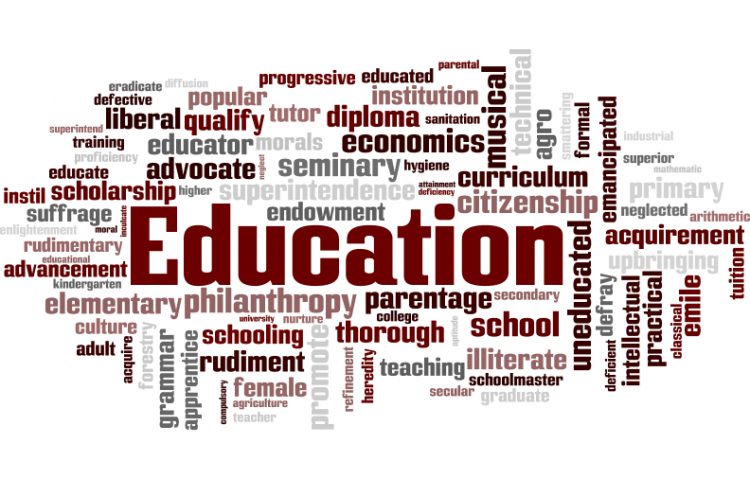 Target:

Canadian graduate students / Étudiants des cycles supérieurs du Canada

Region:
NSERC has announced that the PGS program will restrict awards at the Master's level to a single year, starting with the 2009 competition. To protest this change to the NSERC PGS program, please sign the petition and distribute to your colleagues across Canada. On Monday, March 9 2009, we will collect the signatures and send our letter to the addressed government officials and media outlets. Thank you for your consideration of this issue.
All (undergraduate students, grad students, post docs and professors) are encouraged to sign this petition.
Le CRSNG a annoncé que le programme ÉS restreindrait dorénavant les bourses de niveau Maîtrise à une année seulement, et ce, dès 2009. Afin de protester contre ces changements au programme ÉS du CRSNG, veuillez s.v.p. signer la pétition et distribuer ce message à vos collègues à travers le Canada. Nous réunirons les signatures accumulées le lundi 9 mars 2009, et nous enverrons notre lettre aux officiels du gouvernement mentionnés ci-dessous ainsi qu'aux médias. Merci de considérer cette cause.
Tous (baccalauréat, 2ème et 3ème cycles, post-docs et professeurs) sont encouragés à signer cette pétition.
Le texte français suit.
24 February 2009
To:
Prime Minister Stephen Harper
Hon. Jim Flaherty, Finance Minister
Hon. Tony Clement, Minister of Industry
Suzanne Fortier, President of NSERC
Hon. James Edwards, Vice-President of NSERC and Chair of Council
Michael Ignatieff, Leader of the Official Opposition
Hon. John McCallum, Liberal Finance Critic
Marc Garneau, Liberal Critic for Industry, Science and Technology
Gilles Duceppe, Leader of the Bloc Québécois
Jack Layton, Leader of the New Democratic Party
We, the undersigned, in the field of biological and environmental sciences from across Canada, strongly protest the recent reduction in NSERC Postgraduate Scholarships funding for MSc students to a single year. In biological and environmental sciences it is logistically impossible to finish a Master's degree in one year. Reduced funding for NSERC PGS scholarships for MSc students will result in the following:
1) Increase times to graduation. Students will now have to rely on funding from teaching assistantships after one year of studies. This will reduce the time for research, data analysis and thesis writing.
2) Reduce the number of graduate positions available. Professors will be forced to take on fewer students as NSERC eligible students will have to be supported from research grants for on average an additional 1.5 years.
3) Result in a "brain drain" of top Canadian students to international graduate opportunities, in particular to the United States. Canadian graduate fellowships will be less competitive relative to international opportunities, resulting in lost academic capacity for the future.
4) Create inequalities between disciplines. Students conducting seasonal field work will be at a disadvantage relative to students in other fields in which research can be carried out year round.
5) Lower the quality of MSc studies in Canada. Shorter degree times will result in watered down or hastily designed and conducted projects based on less research, fewer replications, and less rigorous investigations. The MSc degree is an important bridge between undergraduate studies and careers or doctoral degrees and should not be marginalized.
We ask that you reconsider these cuts to graduate funding. We question the basis of this decision and if the requirements for MSc degrees were taken into consideration. To develop the necessary resource pool of trained scientists and engineers for future generations it is important to fund greater numbers of students, covering their entire period of study, instead of providing a limited number of one-year higher value scholarships. Particularly in this time of economic downturn, Canada should be increasing graduate opportunities to foster the next generation of innovators and leaders, not discouraging post graduate study in this manner.
Sincerely,
Canadian Graduate Students and other beneficiaries of NSERC programs
24 février 2009
À:
Premier Ministre Stephen Harper
L'Hon. Jim Flaherty, Ministre des Finances
L'Hon. Tony Clement, Ministre de l'Industrie
Suzanne Fortier, Présidente du CRSNG
L'Hon. James Edwards, Vice-président du CRSNG et président du Conseil
Michael Ignatieff, Chef de l'Opposition Officielle
L'Hon. John McCallum, Critique Libéral en matière de Finance
Marc Garneau, Critique Libéral en matière d'Industrie, de Science et de Technologie
Gilles Duceppe, Chef du Bloc Québécois
Jack Layton, Chef du Nouveau Parti Démocratique
Nous, soussignés, en sciences biologiques et environnementales de partout au Canada, protestons vivement contre la récente réduction du financement du Programme de Bourses d'Études Supérieures du CRSNG pour les étudiants à la Maîtrise à une seule année. En particulier, dans le domaine des sciences biologiques et environnementales, il est tout à fait impossible en effet, et pour de simples raisons de logistique, de terminer une Maîtrise en une seule année. Nous considérons que la réduction du financement pour les bourses ÉS CRSNG pour les étudiants à la Maîtrise aura les résultats suivants:
1) Une augmentation du temps de complétion du programme. Les étudiants devront dorénavant avoir recours au financement provenant de tâches d'enseignement après une année d'études. Ceci aura pour effet de réduire le temps alloué à la recherche, à l'analyse de données et à la rédaction de la thèse.
2) Une réduction de l'accessibilité au programmes d'études supérieures. Les professeurs seront forcés de prendre moins d'étudiants, puisque les étudiants éligibles aux bourses du CRSNG devront être supportés par des budgets de recherche pendant, en moyenne, 1,5 années de plus.
3) Un « exode des cerveaux » des meilleurs étudiants canadiens vers des opportunités d'études internationales, en particulier aux États-Unis. Les programmes de bourses canadiens seront moins compétitifs comparés à d'autres programmes internationaux, avec pour effet une perte de compétences vitales pour le réseau universitaire aussi bien que pour les organismes de recherche.
4) La création d'inégalités entre les disciplines. Les étudiants devant prendre part à des travaux de terrain saisonniers seront en effet désavantagés par rapport aux étudiants dont la recherche peut être accomplie à l'année longue.
5) La diminution de la qualité des études de Maîtrise au Canada. Des diplômes plus courts auront pour effet de réduire la qualité des projets en diminuant le temps alloué à la planification, à la recherche, à la réplication et à la rigueur scientifique des investigations. La Maîtrise est un pont important entre les études de premier cycle et les études doctorales ou le marché du travail et elle ne devrait pas être marginalisée.
Nous vous demandons instamment d'intervenir pour que les coupures aux programmes de bourses d'études aux cycles supérieurs soient reconsidérées. Nous doutons du bien-fondé de cette décision, et nous nous demandons si les exigences des diplômes de Maîtrise ont bien été prises en considération. Pour développer le réservoir de scientifiques et d'ingénieurs nécessaires pour les générations futures, il est important de financer un plus grand nombre d'étudiants et ce, pour toute la durée de leurs études, et non pas de fournir un nombre limité de bourses d'une année, même si elles sont d'un montant plus élevé. En cette période économique difficile, le Canada devrait augmenter les possibilités d'accès aux études supérieures afin de promouvoir la prochaine génération de créateurs et de chefs de file dans les domaines scientifiques, plutôt que d'adopter des mesures comme celles qui sont proposées et qui ne pourront avoir que l'effet inverse.
Veuillez agréer nos salutations les plus distinguées,
Étudiants Canadiens aux cycles supérieurs et autres bénéficiaires des programmes du CRSNG
The NSERC PGS Scholarships / Bourses ÉS CRSNG petition to Canadian graduate students / Étudiants des cycles supérieurs du Canada was written by Isla Myers-Smith and is in the category Education at GoPetition.
NSERC PGS Scholarships / Bourses ÉS CRSNG